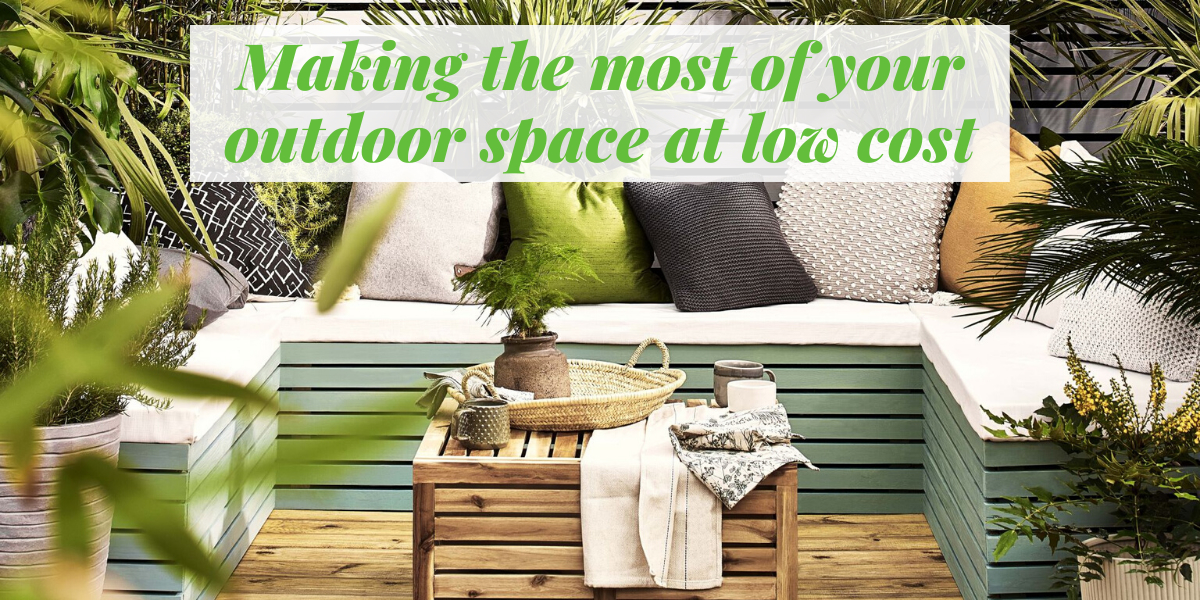 19 May

Making the most of your outdoor space at low cost

Summer is coming soon and the more sunny days we have, the more we feel like spending time outside. As common areas are more difficult to access at this time, you may want to rethink your outdoor space. Here are some tips to get the most of your outdoor space at low cost!
Make your outdoor space cozy
If you have a small outdoor space like a city balcony, it may seem boring and without any potential. Maybe you don't want to spend a lot of time there but it can be easily fixed!
Ask yourself what cozy means for you.  A particular color? Do you like cushions? Small lanterns? Let your design be inspired by what comes naturally to your mind instead of looking for ideas on the internet.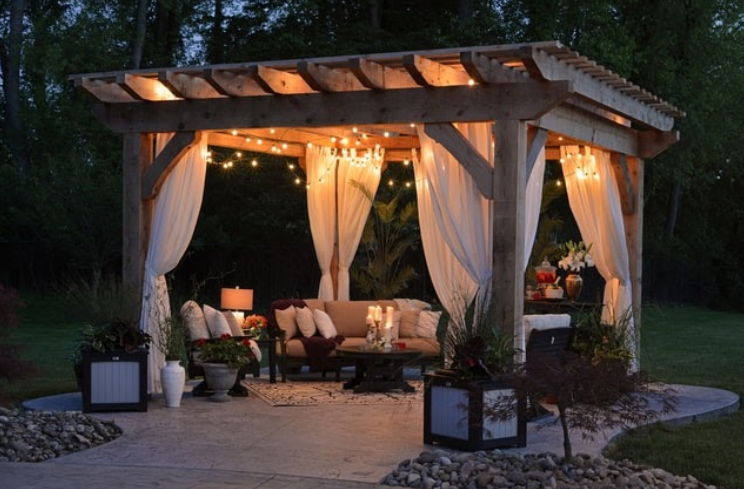 Obviously, you don't need to recreate such a sumptous decor! Get your inspiration from certain items that speak to you more than others. Generally speaking, a comfortable place to sit and a few decorations are enough to transform a space and make it much more cozy.
Find or make outdoor furniture
If you don't have outdoor furniture, this is probably a good starting point for your balcony or patio. The space you have will obviously guide your choices. For a small space, choose a comfortable armchair, or even a small table and 2 to 4 chairs. If your space is larger, you may be able to afford a sofa and a table, or a lounge chair in addition to a table.
There is no need to buy new furniture. It is easy to find second-hand furniture or even make simple furniture yourself by using a few wood planks. There is tons of online tutorials if you need help.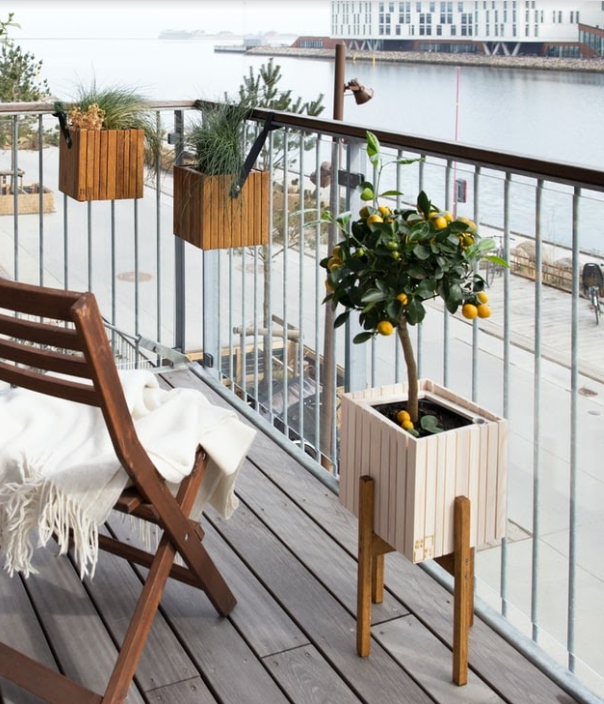 If you have a very small balcony and need to maximize the space, take inspiration from the photo above and use the railing space to clear the floor. You can hang flower boxes or even a small counter to leave more floor space for the rest of your layout.
In addition to giving a warm and friendly look, plants and flowers are a beautiful project! Don't just think of the traditional plants. You can grow basil, parsley, coriander, mint, which will add greenery to your space in addition to adding great flavors to your meals! If you have a space for a garden, you can even take advantage of it to grow vegetables and lower your grocery bill.
Read our post Build your own planter with a wooden pallet for more ideas.