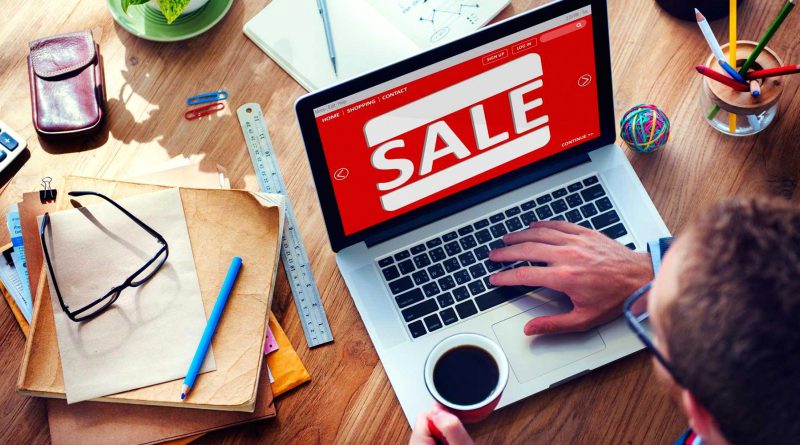 01 Apr

April 2019 sales not to be missed!

With April comes the warehouse & sample sales! Here are those you will not want to miss! Lise Watier, Petit Lem, Premium Retail Group (The North Face, Helly Hansen, Oakley…), Deux par Deux, Ernest, Marcelle, Christopher Kon, Capital Garment (Bianca Nygard, Etage, Nuage, Nikki Jones…), TAZ Basement (G-Star, Scotch & Soda, Kangol…), Agence Top Notch (Rip Curl, Maaji, Bern, Spy…), Robokidshop (Coccoli, Claesen's, Me Too…), Agence ModRoom (Lola Jeans, LBLACK, Ragwear…), Blush lingerie, Jodabe & Les griffés (Soïa & Kyo, Matt & Nat…), Royal Robbins, Swix, MSR, Platypus.
FEATURING
The Petit Lem sample sale is coming soon! You are invited to shop our collection, for 3 days only, April 12-13-14, 2019. We will be offering discounts up to 70% on baby outfits, sleepers, kids sportswear, pajamas and much more!
---
Premium Retail Group invites you to its Spring 2019 Sale from April 10th to 14th in Montreal. Enjoy 50%-75% off The North Face, Oakley, Under Armour, Helly Hansen, VANS, Herschel Supply, Billabong & Converse!
---
JS Group International warehouse sale on Saturday April 6th, 2019! Designer designs at warehouse prices! High quality clothing ranging from prom dress, to casual wear or evening dresses, bridesmaid, mother of the bride.
---
Warehouse sale of professional products for hair care and beauty, 3 days only, April 26-27-28, 2019. Get huge discounts on hair care products and accessories for men and women: hair gels and sprays, dryers, flat irons, make-up & more.
---
It's back! Joe Aventure huge outdoor & bike sample sale, April 11-12-13, 2019. Save 40-80% off everything: sports/outdoor clothing, cycling, equipment & shoes!
---
Nothing says Easter better than a chocolate Easter bunny and chocolate eggs! Come visit Splendid Chocolates and buy quality chocolate directly from the factory, up to 70%off. Beautifully wrapped gift baskets, bunnies, lambs, duckies at great prices.
---
Renovating your bathroom? Take advantage of Montval's anniversary sale! Save 30-60% off complete bathroom sets including: toilet, sink, bath, bath faucet and bath drain!*
---
Deux par Deux's kids clothing warehouse sale is back, on Saturday April 13th, 2019 with savings of 40% to 70%! $5, $10 & $15 past season racks are available. Snowsuits for babies starting at $50.
---
Enjoy huge discounts on your favourite Lise Watier cosmetics, skin care products and gift sets! On April 6-7-13-14-27-28 and May 4th & 5th, 2019!
---
MORE SALES
From April 25th to the 28th, Ernest will have their spring MEGA WAREHOUSE SALE. Up to 80% off on spring and summer clothing, shoes, suits, coats and much more!
---
Visit TAZ Basement boutique to discover our New Spring Collection! Shop stylish apparel and footwear from the top brands such as G-Star, Scotch & Soda, John Varvatos, Michael Kors, Kangol, Champion, Kaporal and much more. Hurry in!
---
The Marcelle, Annabelle & CW Beggs and sons warehouse sale is back, April 5-6-7 & 12-13-14, 2019! Get up to 80% off your favourite cosmetics and skin care products!
---
On April 11th and 12th, 2019, Les Agences Stéphane Morin invites you to their sportswear & accessories sample sale for men & women. Outdoor shoes & boots, sports equipment, backpacks & more. Alpine Aire, Prana, Katadyn, KHS, Gregory, Timbuk2 & more.
---
Biggest warehouse sale of men's clothing at 1600 Entrepôt mode! Ties starting at $5, tuxedo starting at $99, suits starting at $129, shirts from $19, huge selection of shoes starting at $20 and much more!
---
Sample sale at Top Notch Agency in Montreal, on April 11-12-13, 2019! Get huge discounts on stylish apparel for men and women! Rip Curl, Maaji, Bern, Spy, Gentle Fawn, Vitamin A, Amuse Society, Eberjey, Covet, Orb, Sanuk, Malvados Armada… Hurry!
---
On April 13th and 14th, find your new spring outerwear at incredible prices. Save up to 70% off at Capital Garment sample sale. We are waiting for you! Bianca Nygard, Etage, Nuage, Nikki Jones, Arctic Expedition and more.
---
From April 9th to 14th, don't miss the handbags sample sale by Christopher Kon and Colab! Get huge savings on handbags, wallets and small items. Excellent selection of synthetic and leather wallets and handbags.
---
The Sample Sale by Agence ModRoom is back on April 4-5-6 & 11-12-13, 2019! Get amazing deals on fashion apparel and accessories for men, women and kids. Lola Jeans, LBLACK, Ragwear, Noppies, Silver Jeans Co. and much more!
---
Kids clothing mega warehouse sale, April 4-5-6. Take advantage of great discounts on a wide selection of imported PJ's, tops, pants, dresses, rain boots, underwear & even snowsuits! Plus, come shop our sample & slight imperfections section at $5!
---
Women's clothing new store opening! Buy 2 pieces and get 50% off lower priced item!
---
Sample sale, 3 days only, April 11-12-13. Fine lingerie and swimsuits from Europe. Samples 34B and 34F are at exceptional prices. All must go!
---
Sample sale by Jodabe & Les Griffés April 4-5-6, 12-13 & 26-27, 2019. Save on prestigious brands such as Soïa & Kyo, Matt & Nat, Schwiing, Tommy Bahama Women, I Love Tyler Madison, Up Pants and much more!
---
Blush is making way for the new and offering you hundreds of discounted items at the spring cleaning event, April 4 to 6! Save up to 85% off on bras, panties, lingerie & loungewear! Plus, because we want you to save big, buy $100 & get a $10 credit.
---
Creations GSL sample sale, 3 days only, on April 10-11-12, 2019! Ladies & girls sportswear at $5 to $25: t-shirts, jackets, dresses, pants, sweaters, skirts, blouses, sleepwear. Women – sizes 2-18 and oversize. Girls sizes 3-16 years.
---
You're invited to our outdoor equipment & clothing sample sale, April 11th and 12th in Laval! Get incredible discounts on past collections from renowned brands: Royal Robbins, Swix, MSR, SealLine, Platypus, Mountainsmith, Therma-a-rest, Julbo…
---
There's no better way to find the perfect clothes than to attend The Big Fashion Sale by Quebec Designers (also known as the Braderie), running April 11-14, 2019 in Old Montreal. Featuring more than 140 fashion designers and discounts up to 80%!
---
You're invited to AJG Apparel Inc.'s warehouse sale! Only on April 4-5-6 & 11-12-13 you'll find women's designer outerwear at up to 70% off, samples and previous collections. Hurry!
---
One day only, Monday April 15th, 2019, take advantage of discounts from 50% to 70% on the French brand Saint-James! Their collections made from pure wool/pure cotton offers exceptional quality. Save on clothing & accessories for men & women.
---
Ketto warehouse sale in Quebec City on April 19-20-21-22, 2019. Save 50% to 75% on end of lines, samples, slight defects, inventory surplus. Bags, lunch boxes, pouches, pencil cases, water bottles, wallets, pencils … etc.
---
The Association des familles de Varennes (AFV) presents its spring-summer flea market on April 6th, 2019. This is a great opportunity to buy baby accessories, clothing, sporting goods, toys and much more at low prices!
Make sure you don't miss any sales! Visit allsales.ca, download our app, follow us on Facebook or on Instagram.