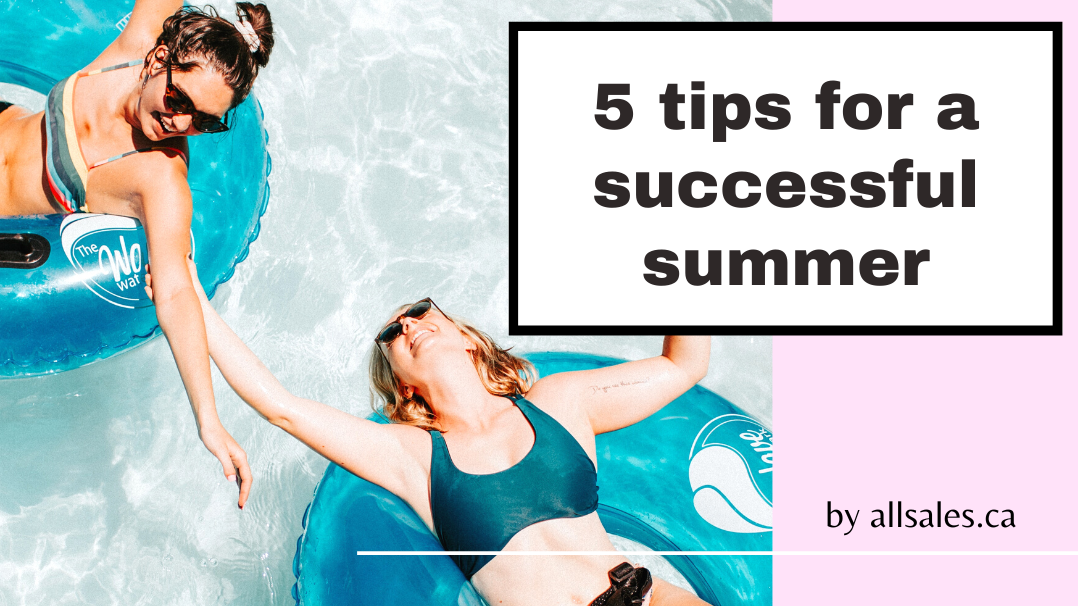 19 Jun

5 Tips For a Successful Summer

Summer has finally arrived, bringing with it sunny days, well-deserved vacations, and a relaxed atmosphere. It's the perfect time to recharge, have fun, and create unforgettable memories. To make the most of this summer season, here are five tips that will help you have a successful and enjoyable summer.
Plan ahead a variety of activities
One key to a successful summer is to plan fun and diverse activities. Whether it's a day at the beach, a mountain hike, a visit to an amusement park, or an outdoor movie night, make a list of activities you want to experience and organize your schedule accordingly. Planning ahead will allow you to maximize your time and fully enjoy each sunny day.
Summer is the ideal season to explore new places, whether it's near your home or on the other side of the world. Research destinations that interest you and plan getaways to discover new landscapes, cultures, and traditions. Whether you're traveling abroad or opting for local excursions, step out of your comfort zone and allow yourself to be amazed by new experiences.
Well-being is essential to fully enjoy the summer. Take the time to relax, rest, and take care of your body and mind. Allow yourself moments of relaxation by engaging in activities you enjoy, such as yoga, meditation, or reading. Remember to stay hydrated, eat healthily, and exercise regularly. By taking care of yourself, you will be in top shape to make the most of every moment of your summer.
Spend time with your loved ones
Summer is also a great time to reconnect with family and friends. Organize gatherings, picnics, or barbecues to spend quality time together. Build bonds and strengthen relationships by sharing experiences and joyful moments. The memories created with your loved ones will stay engraved in your heart and make your summer even more special.
Take advantage of the summer to break free from your routine and try new activities that have intrigued you for a long time. Whether it's dancing, painting, photography, or any other hobby, it's the perfect time to dive in. The long sunny days provide you with more time to explore your passions and develop new skills. Who knows, you might even discover a new passion that will brighten your life.
Summer is a magical time of the year filled with possibilities and precious moments. By planning fun activities, exploring new places, taking care of yourself, connecting with loved ones, and trying new things, you are guaranteed to have a successful summer and create memories that will last a lifetime. Enjoy every moment, relax, and let the joy of summer embrace you.