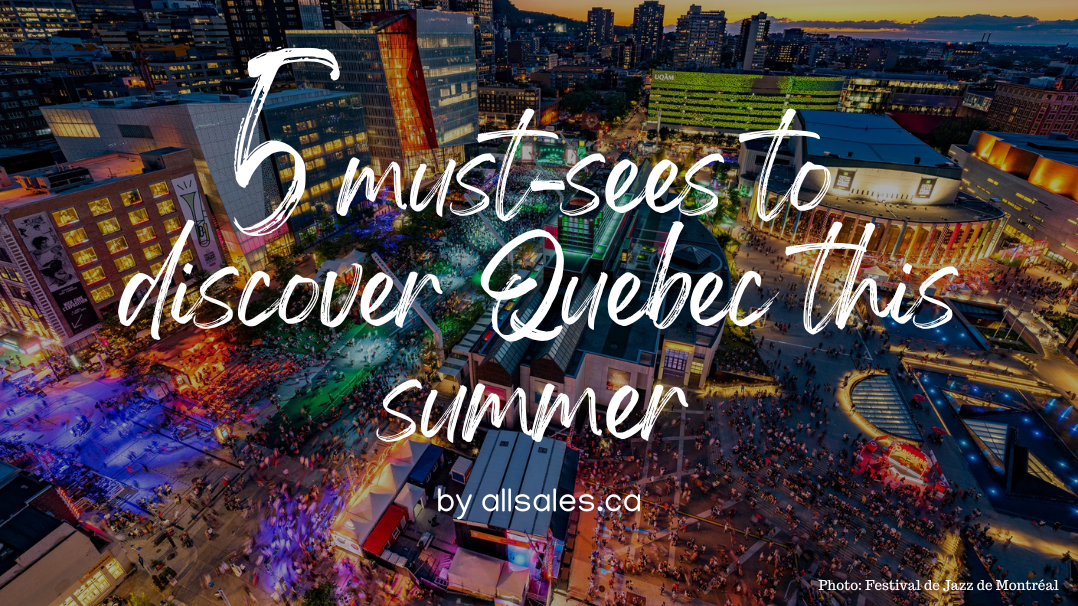 15 May

5 Must-Sees to Discover Quebec This Summer

No need to travel thousands of kilometers to discover new places and have new experiences. The province of Quebec is a destination that never ceases to surprise and delight travelers. Whether you're an outdoor enthusiast, a food lover, a history buff, or love art and music, this province promises you unique discoveries.

So, get ready to have a memorable summer in Quebec and let yourself be charmed by its cultural diversity, natural beauty, and the warm hospitality of its residents. Set off to explore these five must-see places and be amazed by everything this province has to offer. Bon voyage!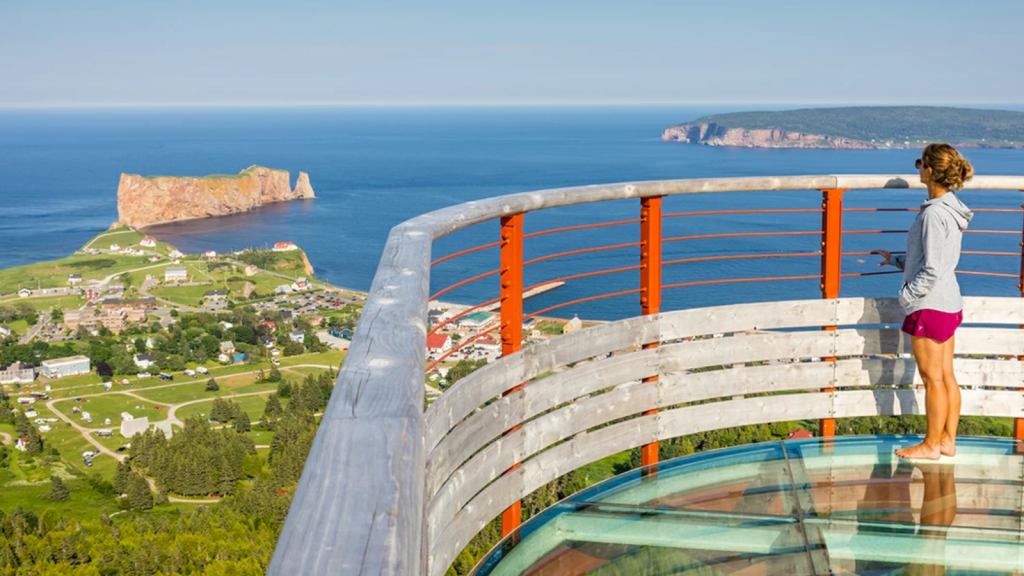 Gaspésie is renowned for its breathtaking landscapes and picturesque beaches. The region's beaches, such as Cap-Bon-Ami Beach or Haldimand Beach, offer crystal-clear waters and stretches of golden sand perfect for relaxation. Enjoy the sun, go sea kayaking, or explore the coastal trails that offer stunning panoramas. Gaspésie's beaches are a true summer paradise.
Not to mention the famous Percé Rock and its breathtaking view!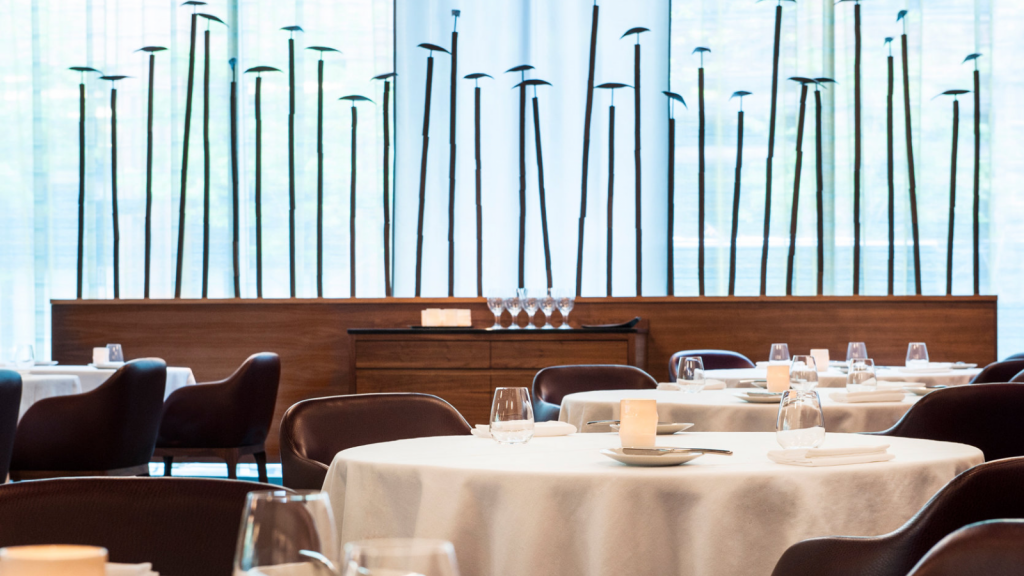 Located in the heart of Montreal, the restaurant Toqué! is a reference in the Quebec culinary world. Led by chef Normand Laprise, this restaurant offers an exceptional gastronomic experience with flavorful dishes that showcase local ingredients. Let yourself be seduced by the culinary creativity of this renowned establishment and discover the richness of modern Quebec cuisine.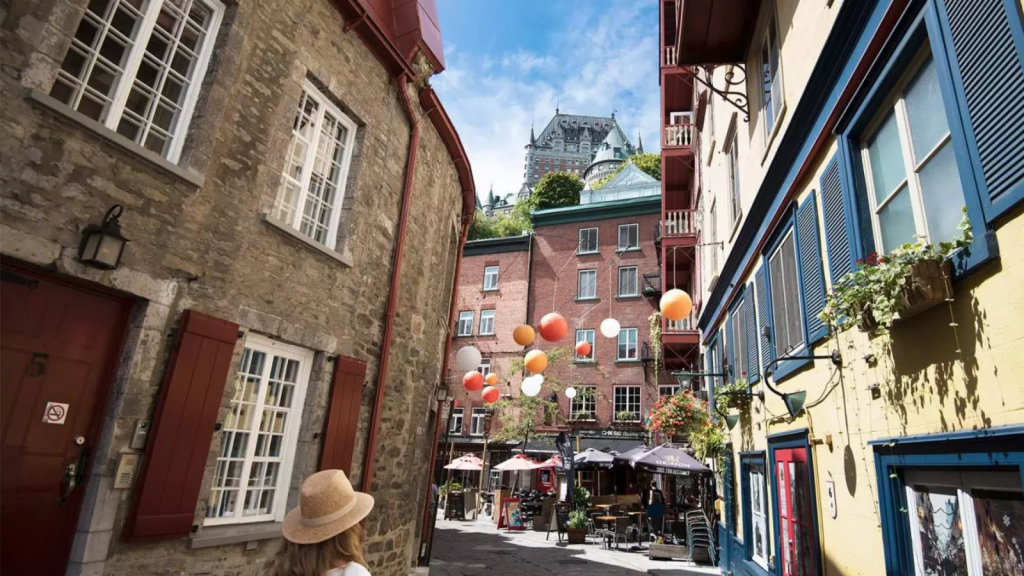 Designated as a UNESCO World Heritage site, Old Quebec is a true historical gem. Take a stroll through its cobblestone streets, admire the European architecture, visit the majestic Notre-Dame de Québec Basilica-Cathedral, and immerse yourself in the unique atmosphere of this historic district. Explore the local craft shops, indulge in culinary experiences, and let yourself be enchanted by the rich history of the place.
Musée national des beaux-arts du Québec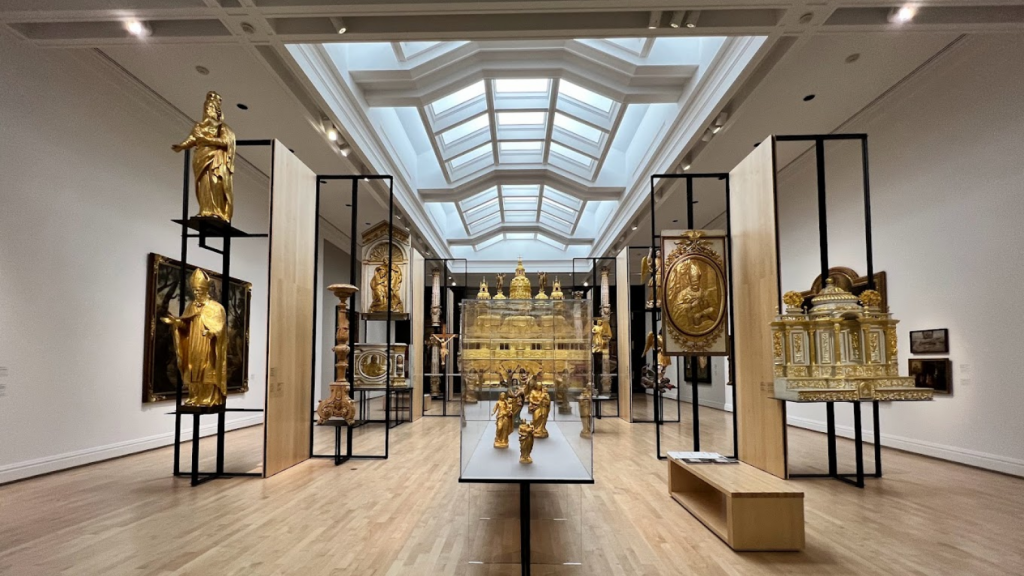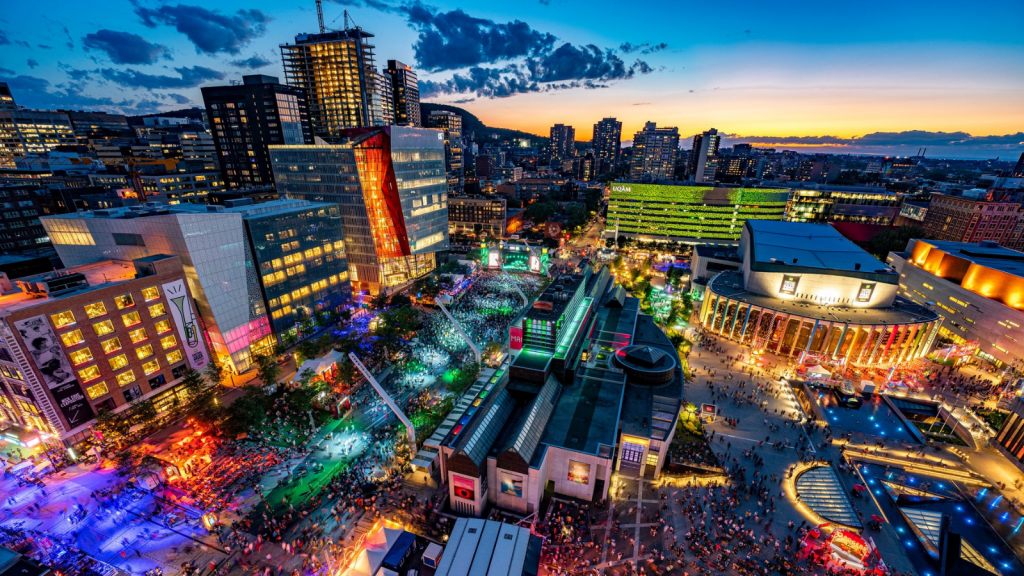 Considered one of the largest jazz festivals in the world, the Festival international de jazz de Montréal is a summer event not to be missed. For ten days, the city of Montreal transforms into a true temple of music, with outdoor concerts, performances on indoor stages, and an incredible festive atmosphere. Discover internationally renowned artists and groove to the captivating melodies.
Time to fall in your with our Quebec!