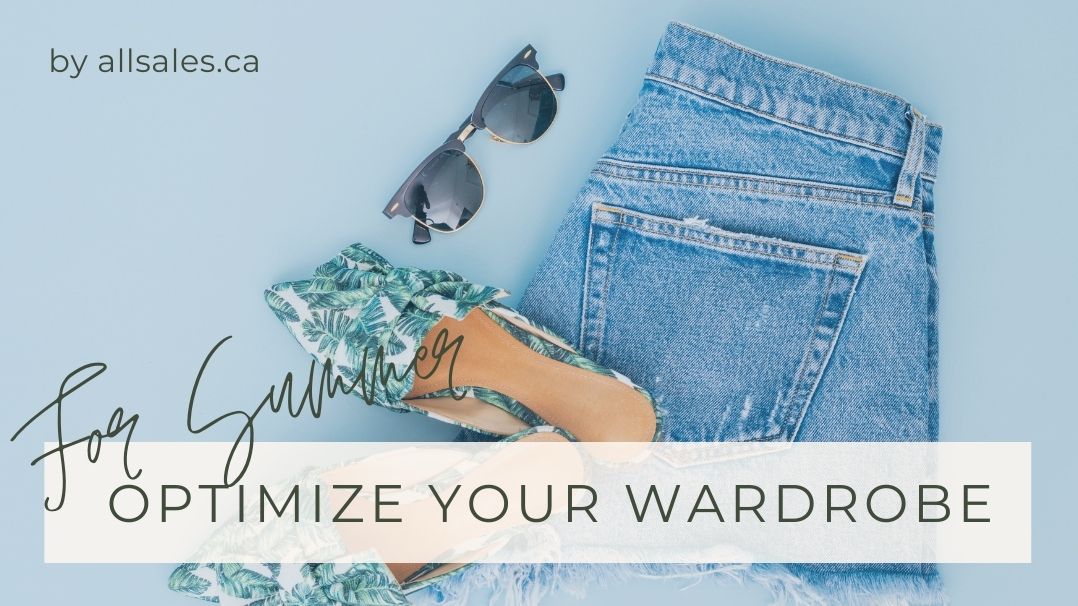 16 May

Optimize Your Wardrobe for Summer – Tips & Tricks

Warm weather has arrived and so do summer activities! We need renewal and sunny days. Like every season beginning, it is the perfect time to modify the content of your wardrobe and adapt it to current temperatures and trends.

Here are some tips and tricks to optimize your wardrobe for the summer!

We know, it sounds obvious! But what are the rules to follow when wanting to optimize your spring cleaning?

Focus on the essentials and keep the basics.

If you haven't worn a piece in the last 12 months, pass it on! Does this clothing piece still match your style? If the answer is no, no need to keep it!

Look for simplicity and key clothing pieces that flatter your body shape and make you feel at your best.
Make an Inventory of What's Missing
Once the cleaning is done, take the time to make an inventory of what's left, and take note of the missing key pieces. The goal is to complete a practical yet varied wardrobe.
Do you have everything you need in terms of sportswear? Informal clothes for everyday life? For special occasions? For very hot days?
The purpose of cleaning is to make room for new arrivals, but it is important that the space is tidy and easy to navigate.
Before filling your drawers with what you need, make room…smartly!
Buy hangers as needed and optimize your drawer storage.
Organize clothes by style (example: basics together, sportswear in a common drawer, etc.), by color or by occasion.
If you have to buy new clothes, you might as well do it while saving money! It is the right season for spring liquidation, warehouse sales and exclusive deals. allsales.ca brings it all together for you!