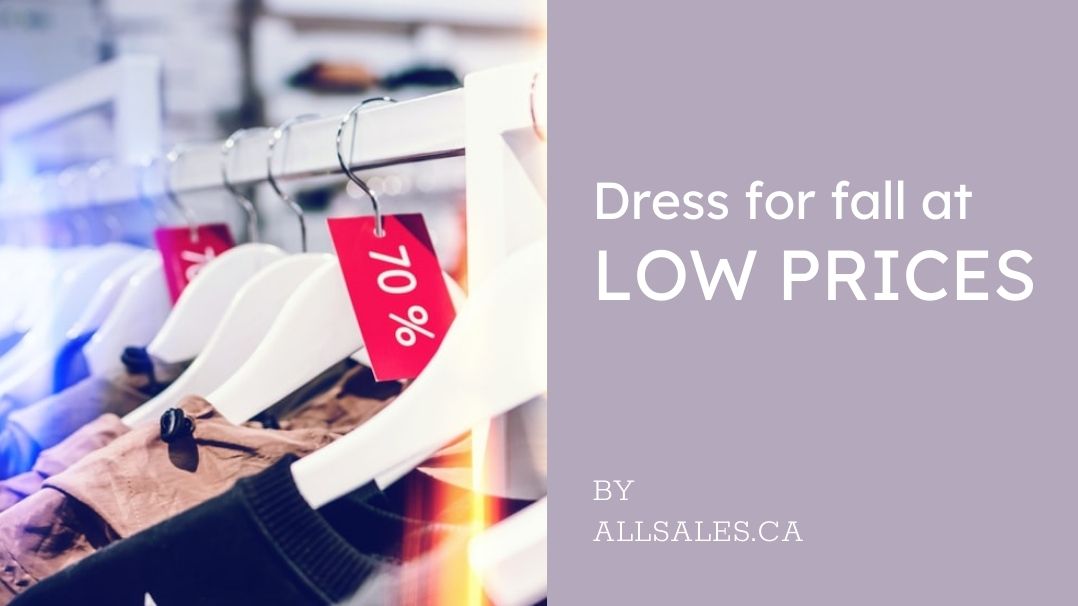 08 Oct

Dress for fall at low prices

It's fall ! We are ready for renewal and cooler weather, which means it's time to make room for warmer and seasonal clothes. It's easy to go over budget when it comes to changing your wardrobe, so we're giving you some tips on how to do it at low cost!
Buy only what is necessary
Cleaning your wardrobe is essential at the end of each season! Keep the basics and the favorites, and give away the clothes that have not been worn or those that don't fit anymore. The return at the office or the desire to change your style are also good reasons for wanting new elements for your wardrobe. Even if the best is to purchase only your real needs, it's also nice to treat yourself (let's be honest).
Sometimes all it takes is a little detail to change your current look. Add accessories (scarves, belts, jewelry), cut or embroider. You therefore reuse your clothes by giving them the taste of the day!
Don't underestimate the power of second-hand clothes! People are aware of the importance of recycling clothes, and thrift stores are becoming more and more fashionable. You can find  almost-new clothes (sometimes still with the original tag!) at all kinds at great prices.
Value warehouse sales and discounts
Warehouse and end of season sales are great for finding the best fall discounts! Stores need to make room, so you can find everything at ridiculously low prices. Why pay full price when you can SAVE?
This is where allsales.ca becomes your best friend! You will find EVERYTHING you need to replenish your fall wardrobe: clothing for men, women and children, coats, boots, accessories, etc.
Subscribe to our newsletter to catch all opportunities to save, and download our app for even more convenient options at your fingertips.