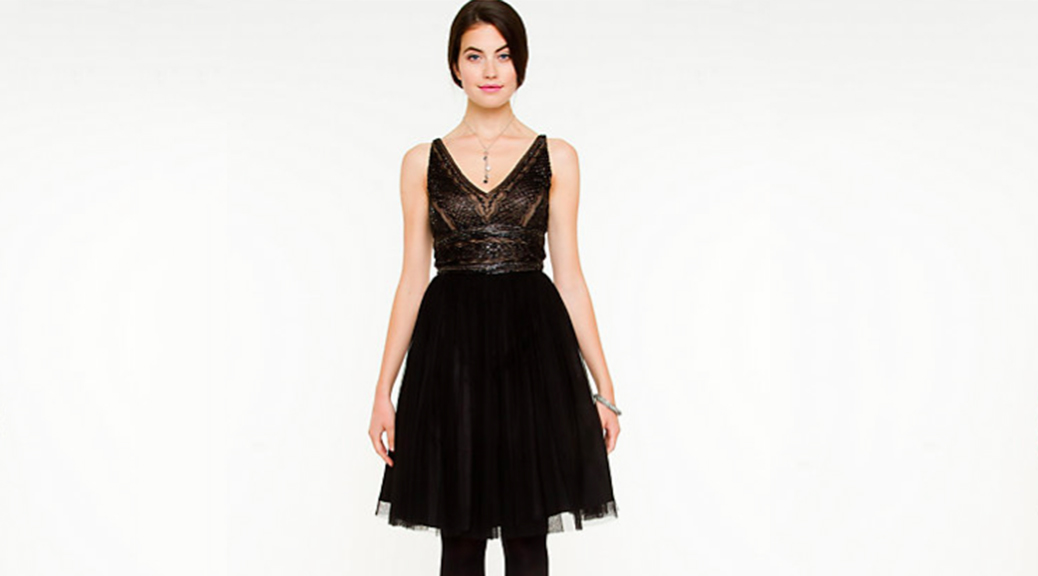 10 Dec

Holiday fashion trends 2014

Have you started your Holiday shopping yet? No need to worry if this is not the case. We will enlighten you on the fashion trends for this Holiday season, making it easy for you to save time and money!

By Caroline Savard, fashion stylist: www.lamodeavecstyle.com

The metallic trend

Metallics will be found in stylish closets this season. Appliqués in silver, gold or bronze accents embellish clothing, shoes as well as handbags. A touch of sparkle is not only versatile, it also conveys an elegant and chic look to your outfits. If you are adventurous, why not dare the glitter of gold pants! However, remember that it's all about balance if you want to avoid becoming part of the Christmas decorations!
Photo: Tristan
Photo: Dynamite
Sequins
You will not be surprised to learn that sequins are back again this year. Nothing is more festive, no matter the color. If you want to move away from the classic silhouette and try a more forward look, choose sequin leggings paired with a pretty flowy shirt. For a more conventional look,  go for a sequin dress or tank top. I suggest to dare colours that stand out  such as emerald green or royal blue. It's up to you to find the amount of sparkle that's suitable for you!
Photo: H&M
Photo: H&M
Le tulle
Who has not already dreamed about becoming a prima ballerina! If you fail to have the talent of dancers from Les Grands Ballets, you can incorporate a tutu inspired skirt or dress to your wardrobe instead! Tulle has an ultra feminine and ethereal look that easily camouflages some of our little imperfections. Considering the proportion of a tulle, it is preferable to combine with a tailored top in order to balance out the silhouette. And heels are a must to lengthen the legs!
Photo: Space46
Photo: Le Château
Chunky necklaces
Nothing better than a bold necklace to make a statement and give the tone. This season, jewelry is bright and oversized. It's important not to overdo it. If you choose a necklace featuring gold tones adorned with colourful stones, this will be the focal point of your look. You should go then with a simple outfit and  finish up with more subdued accessories.
Photo: Tristan
Glittering shoes
Every woman wants the perfect shoe to complete their party look for the festive season. This year, sparkle shoes bring you an extra dose of glam. Furthermore, dare a pair of booties when wearing a dress or a skirt!
Photo: Aldo
Photo: Spring
Passionate about fashion and style since my childhood, I am constantly looking for new trends and inspirations. As a fashion blogger and personal stylist for La Mode avec Style since 3 years now, I spend most of my time shoping, leafing through magazines and attending fashion events, in order to keep abreast of the news in the fashion world. Inveterate shopper, I love to discover new boutiques and emerging designers.
However, I pay special attention preserving my own style. Our image is our personal signature, it is important to keep it in mind when trying to follow fashion trends. My style is at once classic but equally edgy and modern. As a stylist, I combine fabrics, textures and colors to create trendy looks ! I distinguish myself by my ability to combine different styles creating a coherent et artistic whole. I'm versatile and I have a great capacity to adapt, then no matter the challenge, I'm ready for it.