14 Apr

Discover the Relève créative at The Big Fashion Sale

The Big Fashion Sale by Quebec Designers is the perfect place to make amazing discoveries from Quebec designers. In the same room as renowned Mackage, there is a special section called "Relève créative" with emerging fashion and design creators. Go take a look, you won't be disappointed!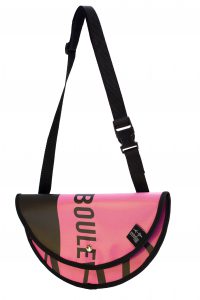 L'Atelier Ent re-Peaux is a Montreal company working in ecodesign, specialized in advertising material recycling.
By distributing their products in more than 25 shops and offering a corporate products service, , Atelier Entre-Peaux recovered about 11.5 tons of non-recyclable advertising waste in Quebec.
Their slogan "A green step for you, and WITH you!"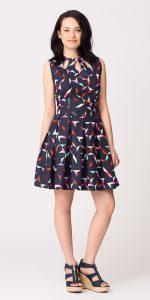 Caroline Villamarin designs began in 2007 at Bondi Beach Markets in Sydney Australia. The label quickly found success, moving on to the iconic Rocks Markets in the heart of the touristic Sydney Harbour and stocking boutiques throughout Sydney.
Since relocating to Montreal Canada in 2010, The label has gone through a re-launch and added online shopping to it's revamped site to support loyal followers, from Montreal all the way back to Australia.
Not limited to an age group or a "look", Caroline Villamarin designs are for the individual who likes to make a statement with playful style and originality."I love to create contemporary and vintage inspired garments that are the product of classic cuts and bold, colourful, daring prints on quality fabrics".
The garments are produced locally with high quality craftsmanship. With limited production runs and tailored selection of fabric, these garments are sure to never loose their uniqueness.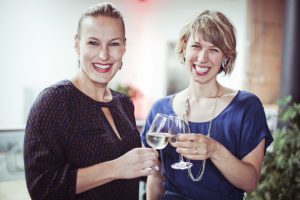 Christine takes us on a journey into her own world, where memories are intertwined with dreams of adventures!
There are small pieces of memory, many finds from around the world, and images of nature, bringing a wind of fresh air!
Crazy Lily Jewelry is a girly and vintage jewelry line .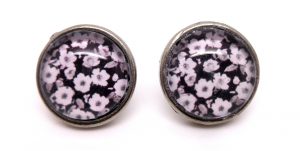 Each creation is illustrated by an image and represents a unique world : navy illustrations , pin'ups, vintage look or liberty.
All designs have a slight humorous side.
Children have their own universe and creations, with CraZys Minys and the little bohemian line.
The professional woman's wardrobe has been misunderstood for long.  IMPAIR's purpose is to provide garments that would accompany them on those hectic 12-hour days at the office to the cocktail party.
Our Muse is an exceptional person who is evolving in society. Following her dreams. A hard worker with ambitious endeavors. Our collections are a little odd and a little boyish. Inspired by the idea of evolution, society changing, evolving.. all the possibilities that float in the universe which could define our futures.
From the fabric selection to the research of shapes and fit, every aspect of creation is made with passion. Our garments are carefully crafted with great care an attention to detail, using the finest quality materials available.
At IMPAIR we believe that … "Behind every successful person is a strong individual".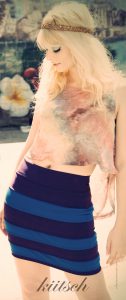 The self-taught designer, who now has 13 years of experience, is the creator of all Kiitsch's collection pieces, and thereby designs all sewing patterns.
Proud to manufacture everything here in Quebec, the brand has chosen to defend the moto "Made in Canada" by working with local contractors and suppliers.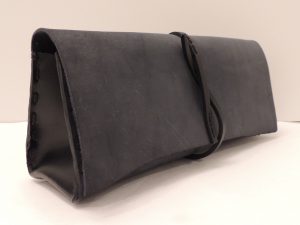 Désirée Magnou and Éva Lacroix are emerging designers, of Fast Fashion.
 They go for unique pieces inspired by raw material, and the result is a combination of influences from 3 countries, Venezuela, France and Canada.
They create colorful and vibrant leather accessories and bags, fully assembled and sewn by hand at their Montreal.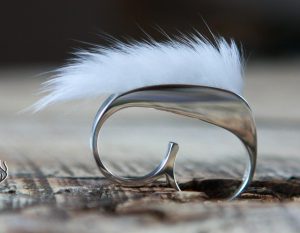 Hélène Gallant-Roberge is a Quebec designer that conceives jewellery in sterling silver inspired from the environment that surrounds her.
She loves to create a link between nature and urban art, precious and recycled materials such as fur and leather.
Let your edgy side shine with designs by Mohawki!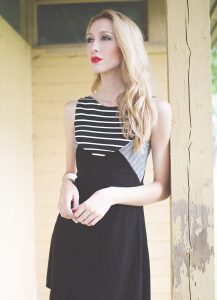 Growing up as a partner of the clothes recycling company SOAP, Pascale now offers a more mature and refined collection.
The quality of fabrics, finishes and designs make it an upscale and ethical collection, while remaining affordable.
All Pascale Viau creations are made from new textiles recovered from the clothing industry, such as fabric coupons, end of rolls and sample batches.
The designer works closely with several clothing companies and designers to source recovered textiles. This new process ensures consistency and quality of the clothes.
Designer : Tamara Bavdek
After a bachelor's degree in Industrial Design in 2007, Montreal designer Tamara Bavdek needed a change. A big one.
So after nearly 20 years of long hair, she decided to chop it off into an unconventional retro bowl cut. Knowing that a touch of femininity would be lost together with her long locks, she turned to the 1960s for inspiration. Extra large statement jewelry and bold make-up seemed to do the trick, and she soon realized that lace is to textiles what gold is to metals and diamonds to rocks, and that nothing beats lightweight statement jewelry!
Today, the hair has grown again but the passion for statement pieces never fades. Founded in Montreal in late 2008, This Ilk is now distributed in over 30 boutiques in Canada, the USA and around the world.