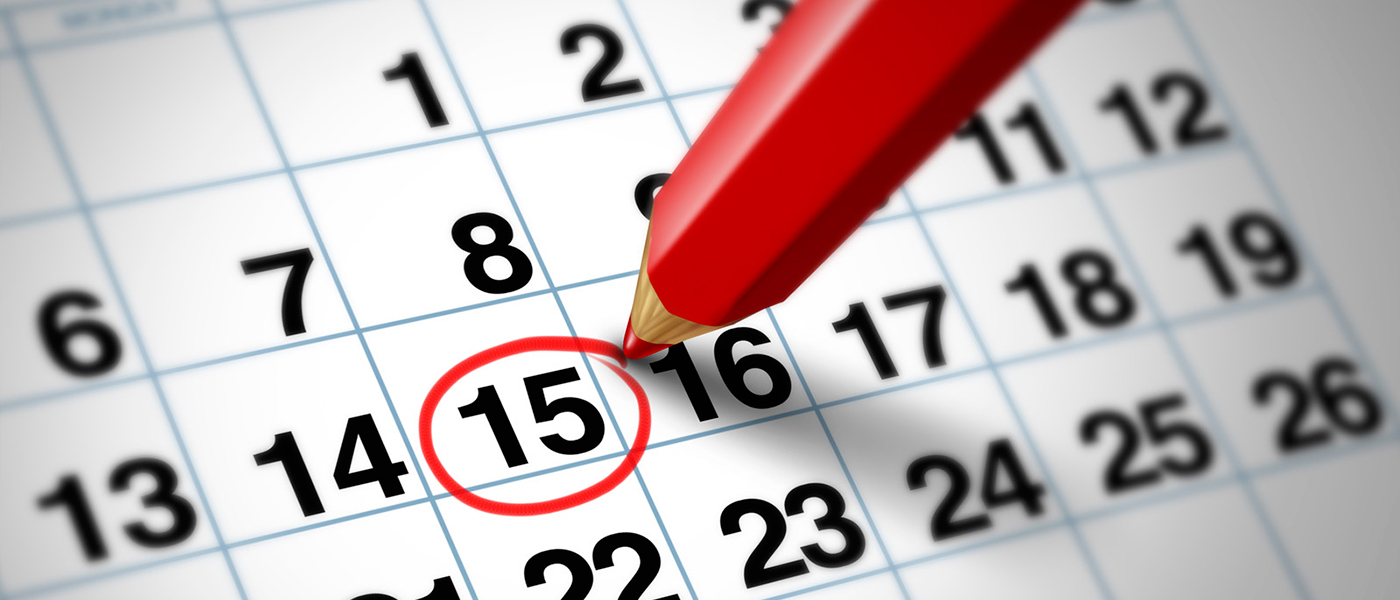 04 Apr

April 2017 sales not to be missed!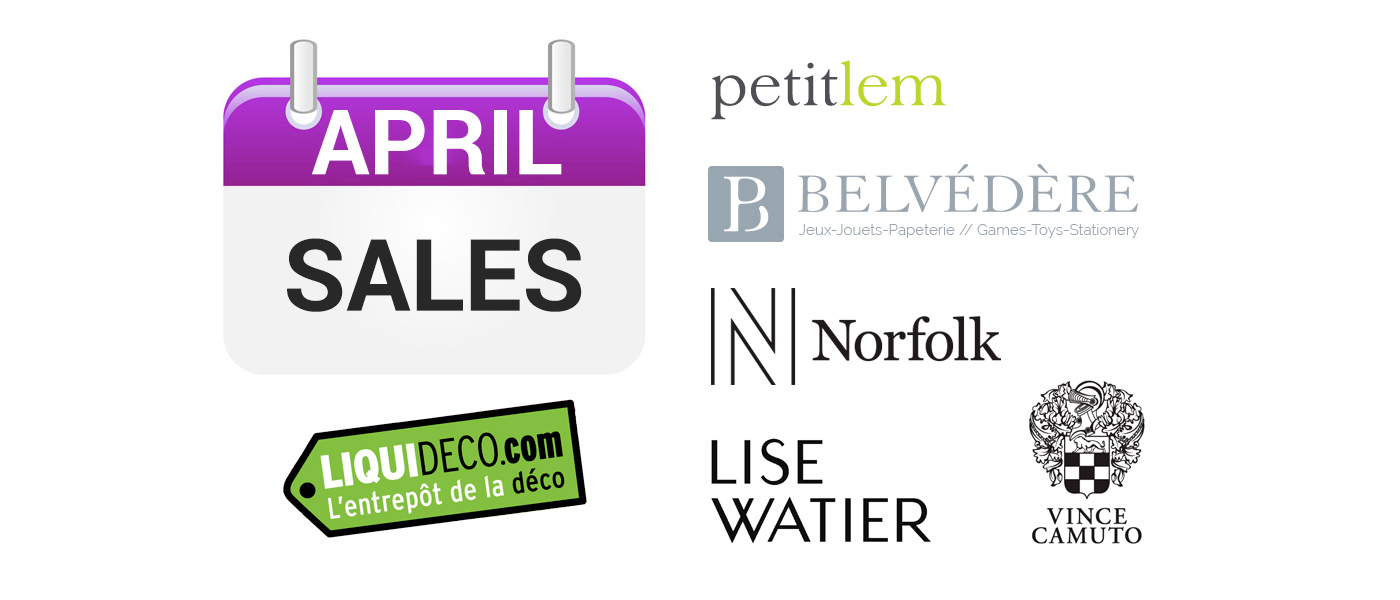 Spring has arrived as well as many great sales! Find the best sales of April 2017 below.
FEATURED
Don't miss Petit Lem sample sale, April 7-8-9 in Montreal. You will find baby outfits and sleepers starting at $5. Also, kids sportswear styles up to 70% off. Not the least, all pajamas (0 to 14 years old) with prices starting at only $5.
---
​The Pierre Belvedere warehouse sale is back to celebrate the arrival of Spring! From 50% to 85% off on a large toy selection, ​educational games and stationery products. 2 week-ends only: see you soon!
---
Manufacturer's sale – two days only on April 7th & 8th – with discounts up to 80% off! Quilt sets at $32, comforters from $17, standard pillows 2 for $13, bed sheets from $11, curtains and assorted cushions from $5, bathroom accessories from $3.
---
Spring sale at Norfolk on March 31 and April 7, 2017! Get 50% to 80% off our entire collection for ladies, mens & kids : jackets, leggings, socks & tights for biking, trekking, running, yoga, etc. Also, online spring sale -50% March 31 to April 9.
---
Until April 14th only! Don't miss the Victorinox Swiss Army menswear closing sale. We are liquidating all our merchandise with 50% to 75% off, everything must go! Shop our Fall and Spring 2017 collections for men.
---
You're invited to our outdoor equipment and clothing sample sale, April 6 and 7 in Laval! Save 50% and more on past collections from renowned brands: Royal Robbins, Ibex, Swix, Soybu, MSR, SealLine, Platypus, ThermaRest, Packtowl, etc.
---
MORE SALES
2 days only! Don't miss the Lise Watier warehouse sale in Montreal, April 8-9. 2017. Great choice at great prices! Makeup, fragrance and skincare.
---
This is your chance to get designer handbags, footwear and swimwear at crazy prices! You will pay only $10, $20, $30, $75+ during this Spring designer sample sale! Vince Camuto, Kathy Van Zealand, Dolly & Daisy, Poverty Flats, rian and more!
---
Great piano sale by Archambault, April 15th to 17th, 2017! Wide choice on site: upright & grand pianos, exclusive Yamaha selection. New Pianos starting at $3,499.99. Come and meet with our experts.
---
Nothing says Easter better than a chocolate Easter bunny and chocolate eggs. Come visit Splendid Chocolates and buy quality chocolate directly from the factory. Beautifully wrapped gift baskets, bunnies, lambs, duckies at great prices.
---
Joe Aventure sample & overstock sale April 6-7-8, 2017. Save 40-70% off coats, clothing, sleeping bags, backpacks, shoes, socks, watches & more! Mammut, Marmot, Merrell, Saucony, Sugoi, Osprey, The North Face, Mountain Hard Wear, Fjall Raven, etc.
---
Swarovski crystal jewellery sample sale $5 to $25. Less 15% on the new collection. Bridal and special occasion jewellery, hair accessories, evening purses and more! Come visit us at Creations Georgianni opening sale and enjoy these great savings!
---
Don't miss the great indoor/outdoor sale at Calfolia! Get up to 90% off on outdoor artificial plants & trees, silk flowers & plants, floral arrangements, etc.
---
From April 5th to 9th 2017, don't miss the Christopher Kon and Colab handbags sample sale! Save up to 50% off on handbags, wallets and small items. Excellent selection of synthetic and leather wallets and handbags.
---
Sample sale by Jodabe & Les Griffés, March 30th to April 1st + April 7th-8th & 21st-22nd. Save on women's clothing, coats and handbags from Soïa & Kyo, Matt & Nat, Schwiing, Jag, Tommy Bahama, I Love Tyler Madison, Compania Fantastica, Nümph & more!
---
There's no better way to find the perfect clothes than to attend The Big Fashion Sale by Quebec Designers (also known as the Braderie), running April 6th to April 9th in Old Montreal! Featuring more than 140 fashion designers and discounts up to 80%!
---
The mecca of fashionistas is returning this Spring in Gatineau! Don't miss the Big Fashion Sale by Quebec Designers on April 13-14-15, at Hilton Lac-Leamy. Over 60 participating designers, discounts up to 80% off retail price, admission is free!
---
From March 20th till April 14th, the foundation Actions Enfance will hold its 16th Big Sample Sale of clothing & accessories of well-known brands for the whole family, at prices never seen elsewhere and with no taxes to pay. New arrivals regularly.
Find a lot more sales on allsales.ca!