29 Jan

Winter in a cozy space…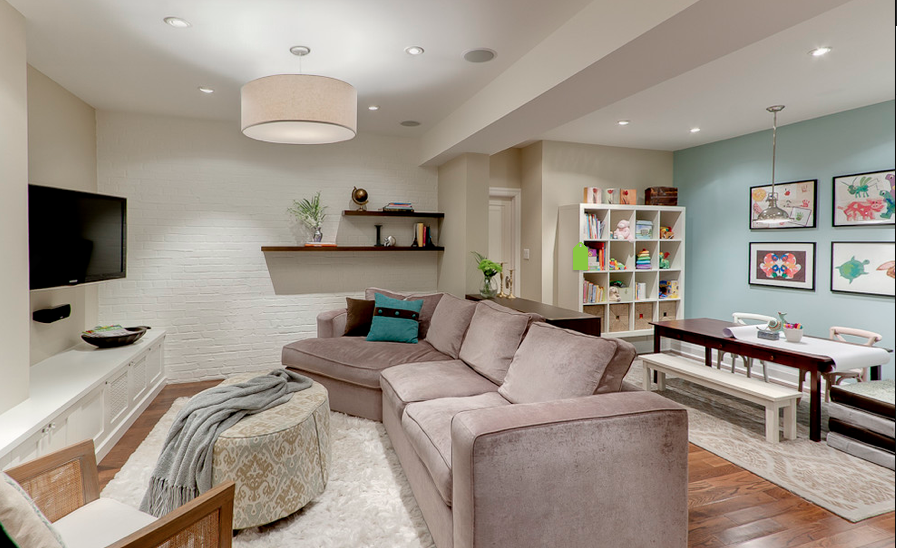 By Suzanne Dufault (Blog article), recups.com
Like every year, between January and March it's a great time to "hibernate"! So I'm thinking cocooning down south in the basement, haha!!! Let's enhance and organize a space so we are able to enjoy every inch that we have. I've prepared some ideas and visuals and hope these will inspire you and ease those cold winter days!
Areas
Media room and TV
Party room for family and friends, bar and snacks
Work and study
Physical training
1. MEDIA ROOM AND TV
Generally darker, the basement is the perfect spot to develop a media centre . Remember that you must provide good sound proofing and sufficient number of electrical outlets. In addition, you need to plan the positioning of the various technical components.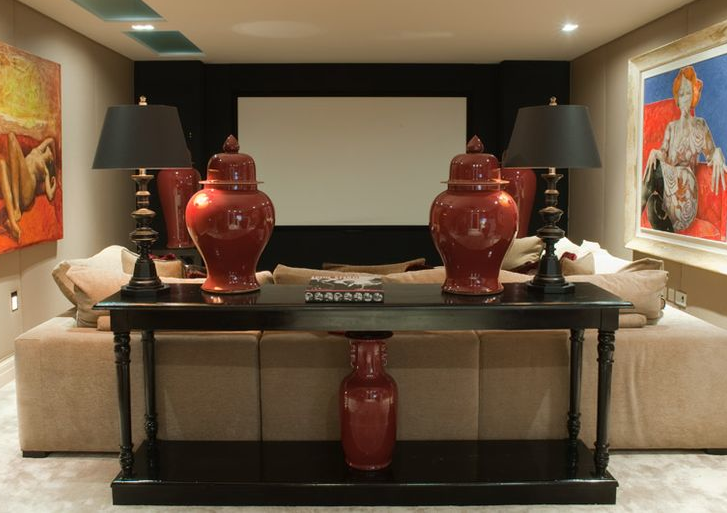 Source:  Paolo Moschino pour Nicholas Haslam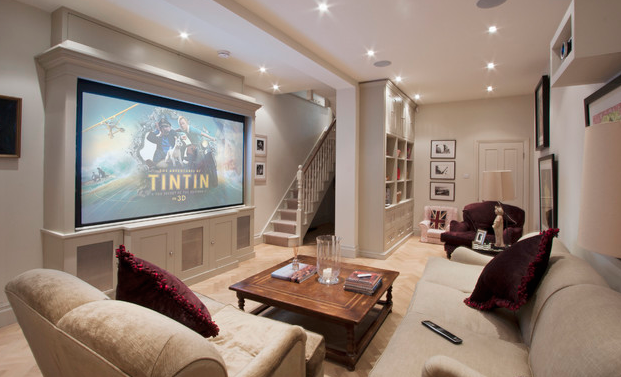 Source: Houzz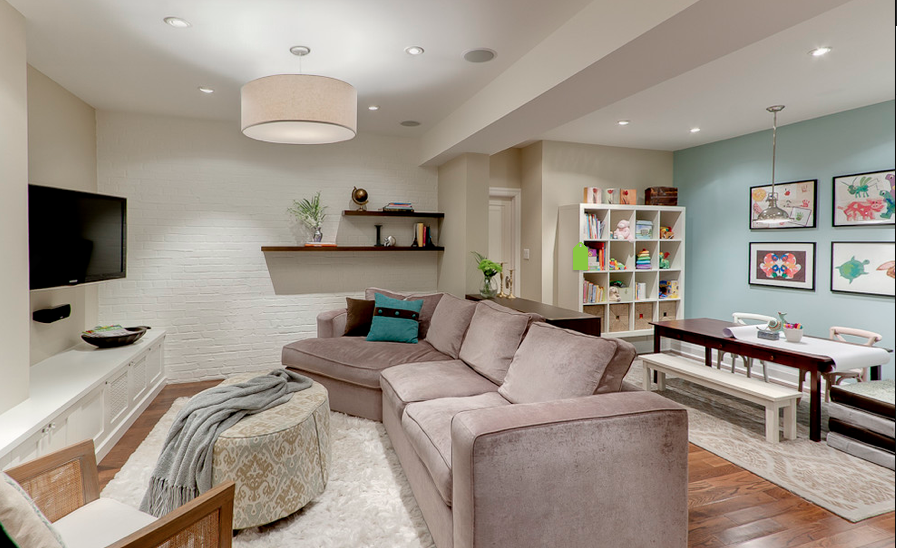 Source: Houzz
2. PARTY ROOM FOR FAMILY AND FRIENDS
Warm and fun gatherings for familly and friends can take up a lot of space…so head south to the basement for parties… drinks, snacks, dancing, watching football, movies, paly video games and more. In short, we want a basement that is a friendly and cozy »rendez-vous » … Two examples of well decorated and functional basements! Photos below, I like the mega photo collage behind the sofa …. It's a great conversation pieces…bringing back all those fun memories to talk about and that beauty… ceramic floor … dance floor? Yes! … And the »snack bar » is organized to properly receive guests!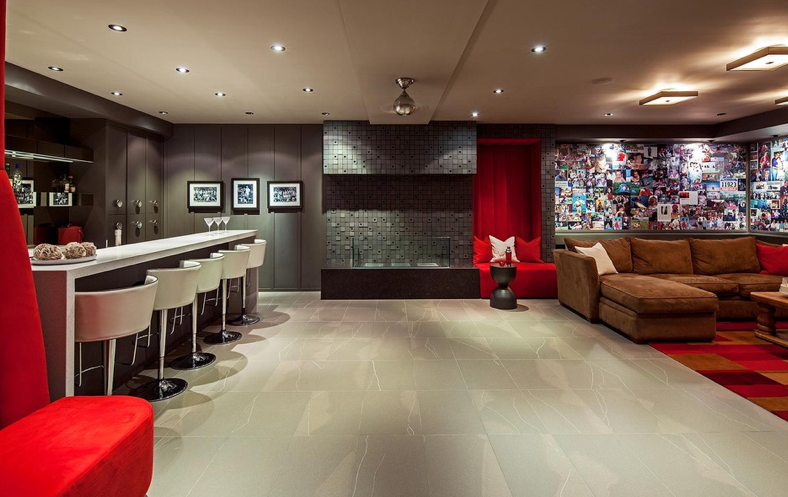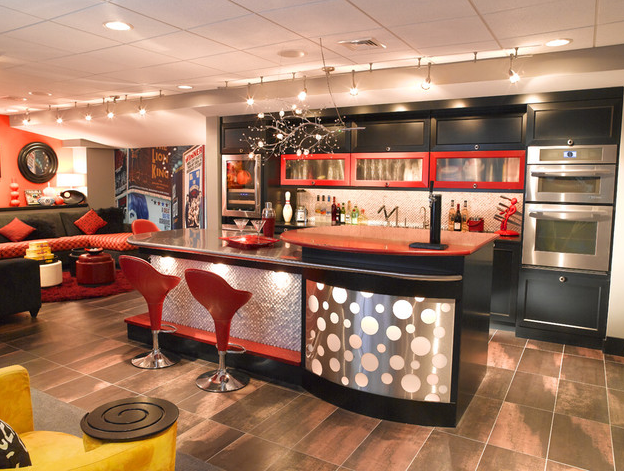 3. WORK AND STUDY
What an every day challenge to arrive home from work and ask the kids to pack up the table in order to set it ip for dinner. So think of a permenant special spot basement! Now no more chaos after a big day in traffic and work!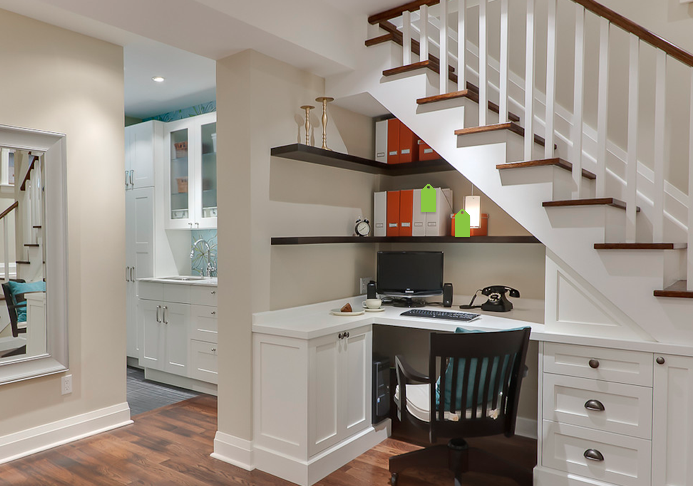 Source: Houzz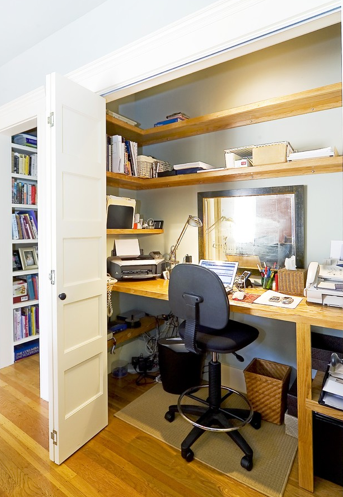 Source: Houzz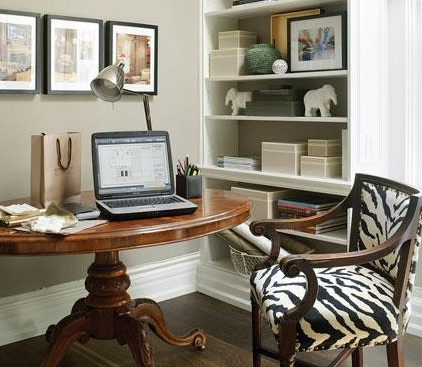 Source:  Maison et Demeure
4. PHYSICAL TRAINING
If you are passionate about being in shape and working out and find that trips to sports club costly consider converting a small section of your basement into your own training center. There are several benefits… saving time, money and enjoying your privacy!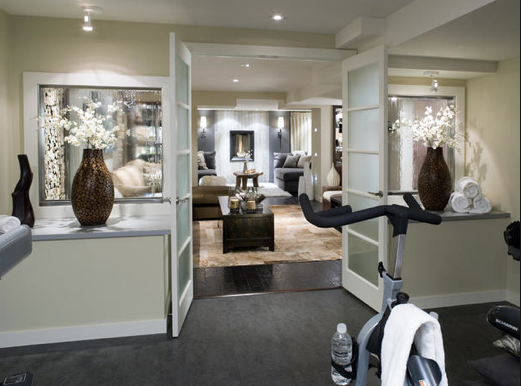 Source:  HGTV, Candice Olsen Designer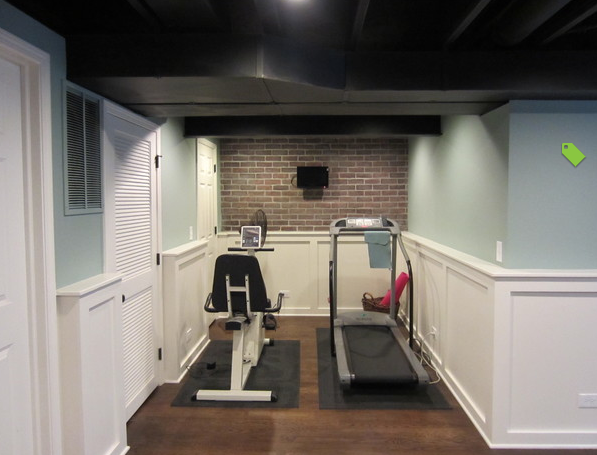 Source:  Houzz
I could continue finding lots of activities for the basement as a sewing room, craft corner « hobby », wine cave, detailed storage, cold rooms for all that canning, photos and more… So I hope you will be inspired by this post. Stay warm with people you like and love dearly during the harsh winter months!
Suzanne