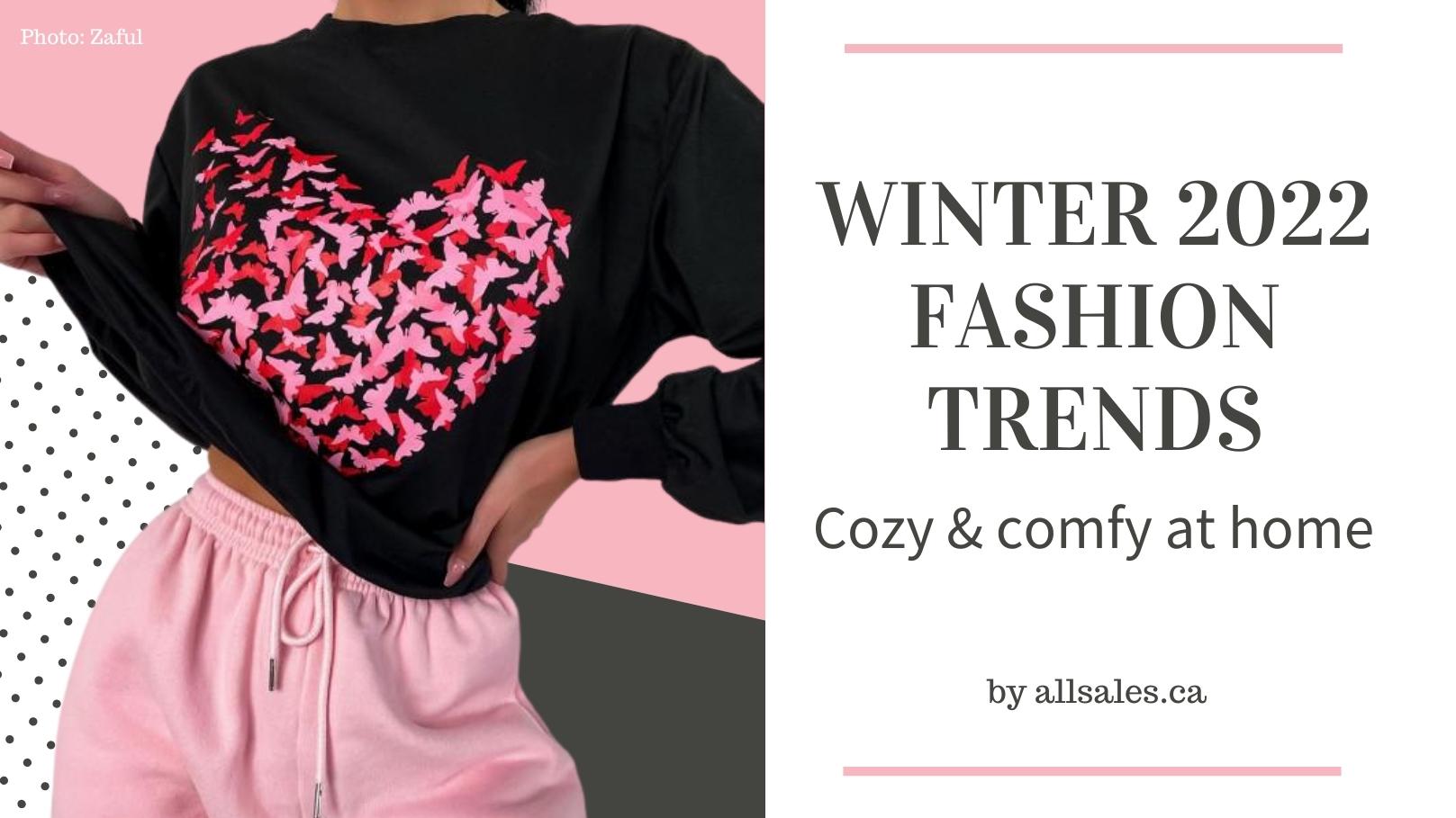 13 Jan

Winter 2022 Fashion Trends: Cozy & Comfy At Home
In the current circumstances where almost all of us are working from home, or at least spending the majority of our time at home, we cherish our comfortable clothes. It's no secret that we've been choosing the same clothing favorites every morning for the past 2 years!
Wearing trendy clothes and keeping a style is a good way to help us feel good. Who said you can't be comfortable and fashionable at the same time?
We present to you some of our favorite clothing pieces for a comfortable and cozy winter!
FOR MORE FASHION, GO ONLINE AT ALLSALES.CA
* PRICES IN EFFECT  January 13, 2022 AND SUBJECT TO CHANGE WITHOUT NOTICE.