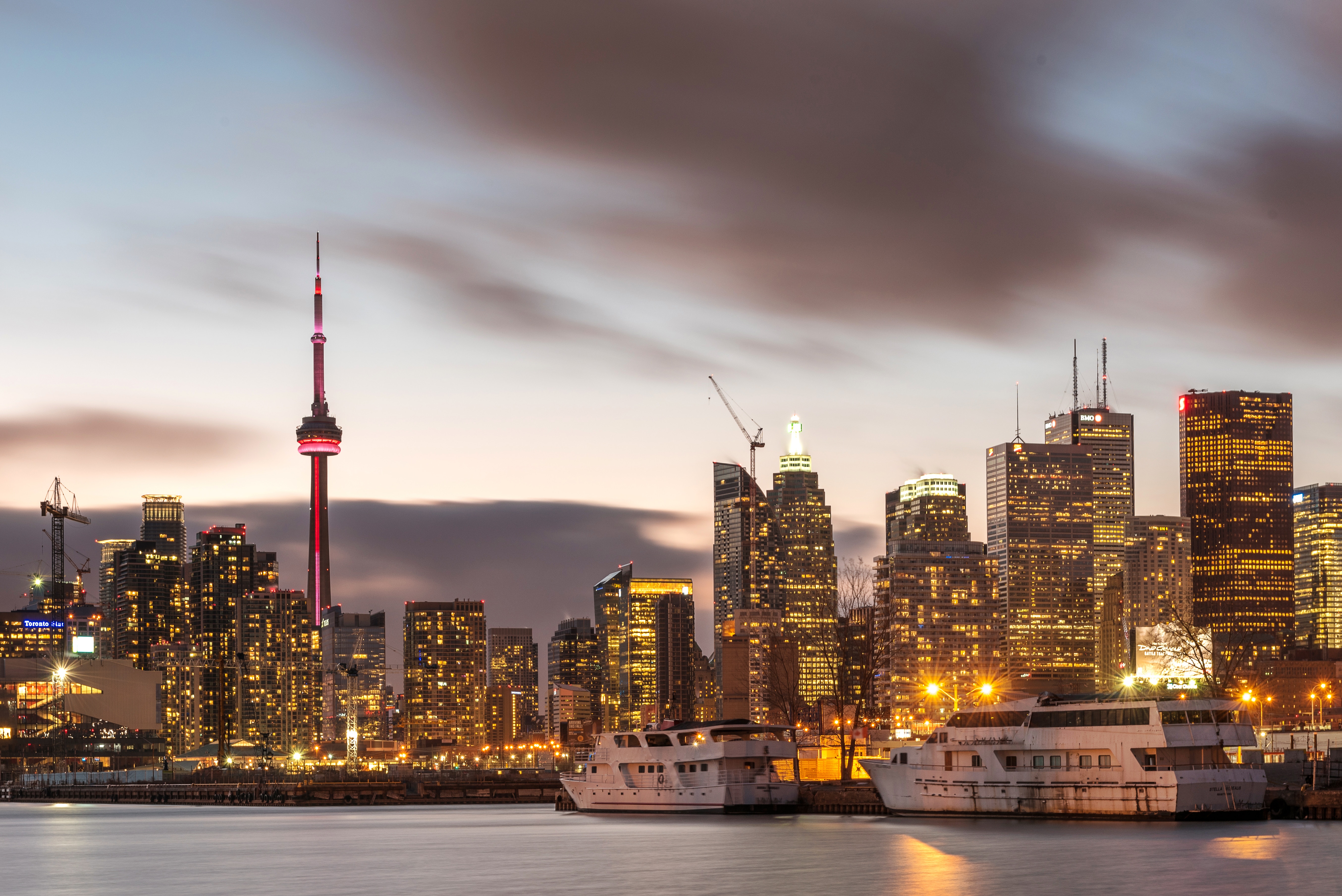 11 Feb

8 Activities to Enjoy Toronto on a Budget

By Mélissa Toutant, collaborator

Canada's largest city, Toronto is renowned for its culture, cinema, tourism and economic activities. Therefore, it is not recognized to be cheap. Nevertheless, you can still enjoy a stay in this urban area without spending your entire budget. Discover 8 free or inexpensive activities to put on your bucket list.
1. The CN Tower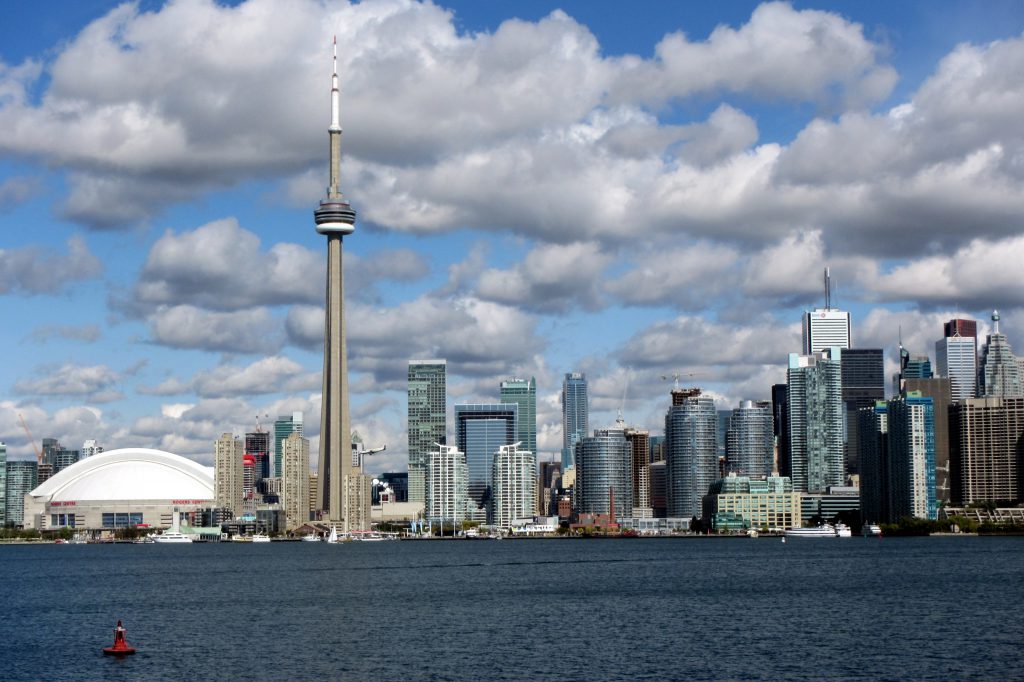 Although this is a paid activity, CN Tower is a must-visit! For thirty dollars per person, you can climb in 58 seconds to the 114th floor of the second-largest freestanding structure in the world. This tower was built by the Canadian National in 1976 and offers a breathtaking view of the city. For the bravest, you can even walk on the glass floor which is 1122 feet above the ground.
2. Chinatown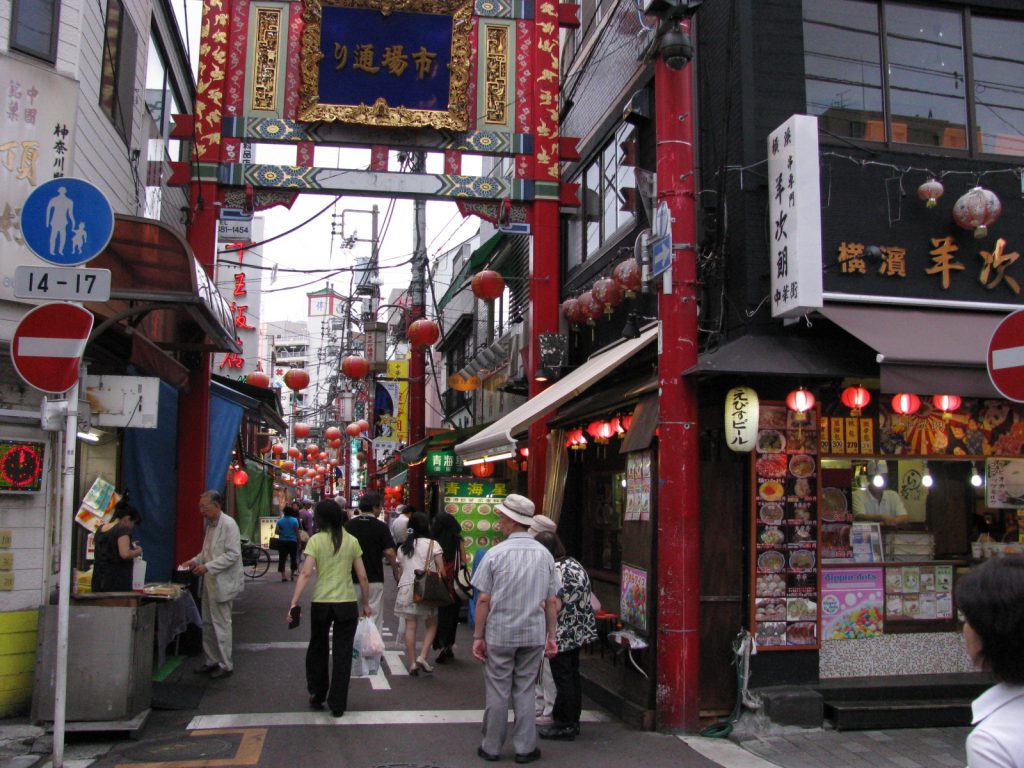 Walk along Dundas Street and Spadina Avenue, and discover Toronto's Chinatown. Take the opportunity to immerse yourself in another culture and taste new delights. It is one of the largest Chinese neighborhoods in North America.
3. Walking Tour of the City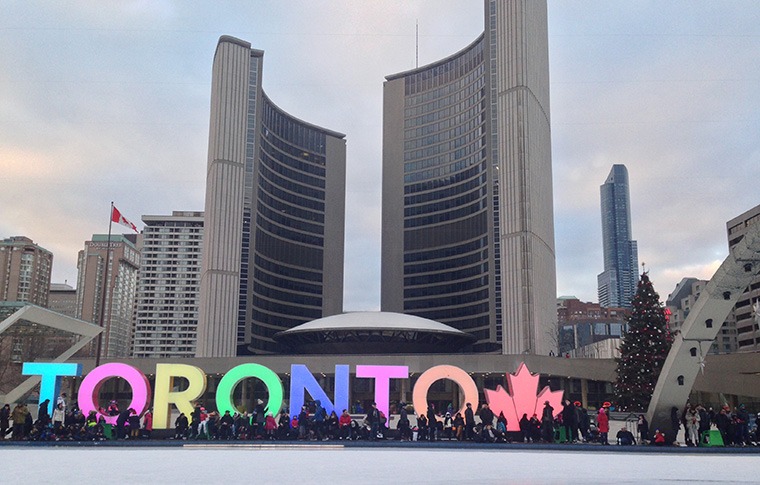 Put on your most comfortable shoes and travel the city with a free tour guide. Organized by Tourguys.ca, this tour is free and takes place every day of the week, except on Mondays. The best way to visit a city is to walk around and meet the residents. You will see the city from a totally different angle!
4. The Islands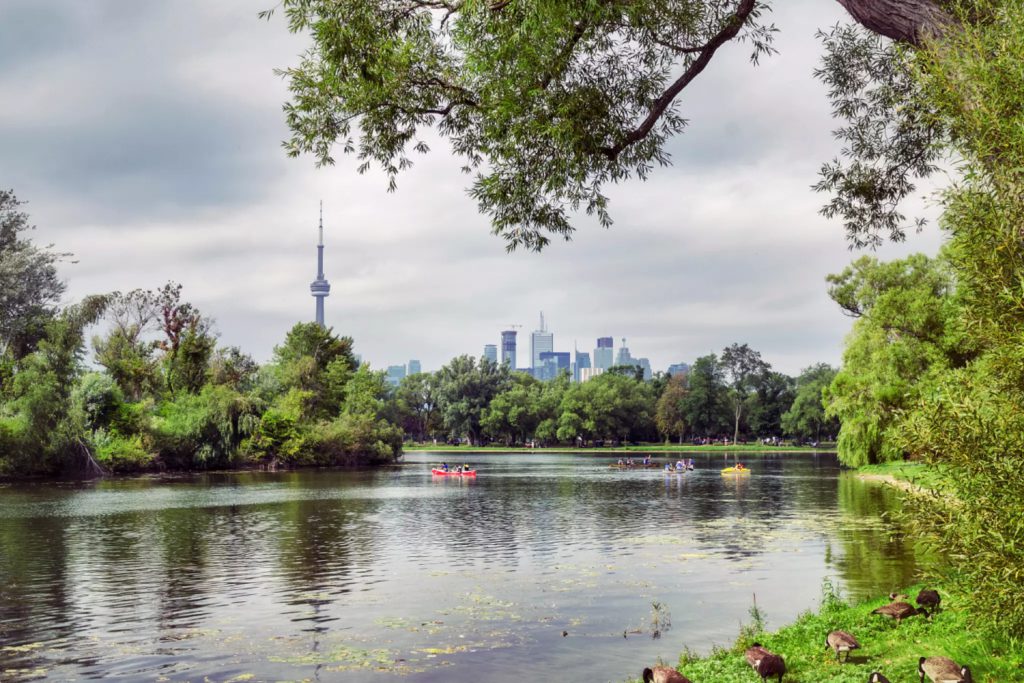 The Toronto Islands – also called the Island, or Toronto Island Park – is located in Lake Ontario, a 13-minute ferry ride from downtown Toronto. Boats to the Island leave from the Jack Layton Ferry Terminal at the foot of Bay St. and Queen's Quay. The Island is actually a group of 15 islands inter-connected by pathways and bridges. You can walk from one end of the Island to the other. Various activities are organized, such as cycling, swimming, snowshoeing in winter, etc. You can board the ferry for only $7.
5. The Eaton Center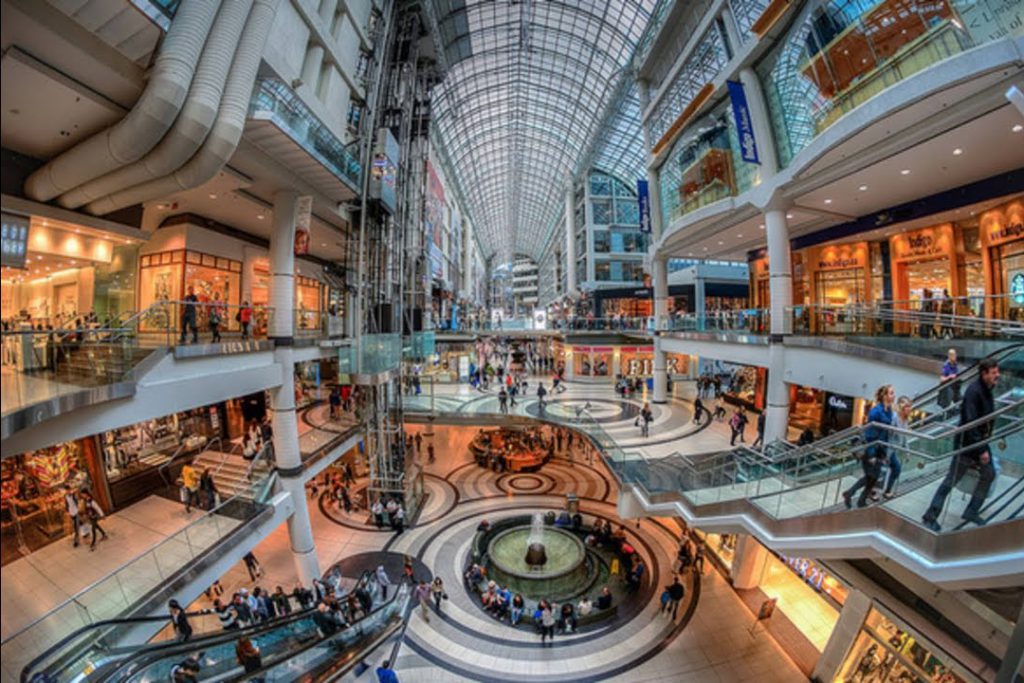 With a striking glass galleria and iconic "Flight Stop" geese, CF Toronto Eaton Centre is a celebrated Canadian landmark. Home to over 250+ best-in-class retailers, restaurants and services in the heart of downtown, TEC is the city's premier urban shopping location.
6. Casa Loma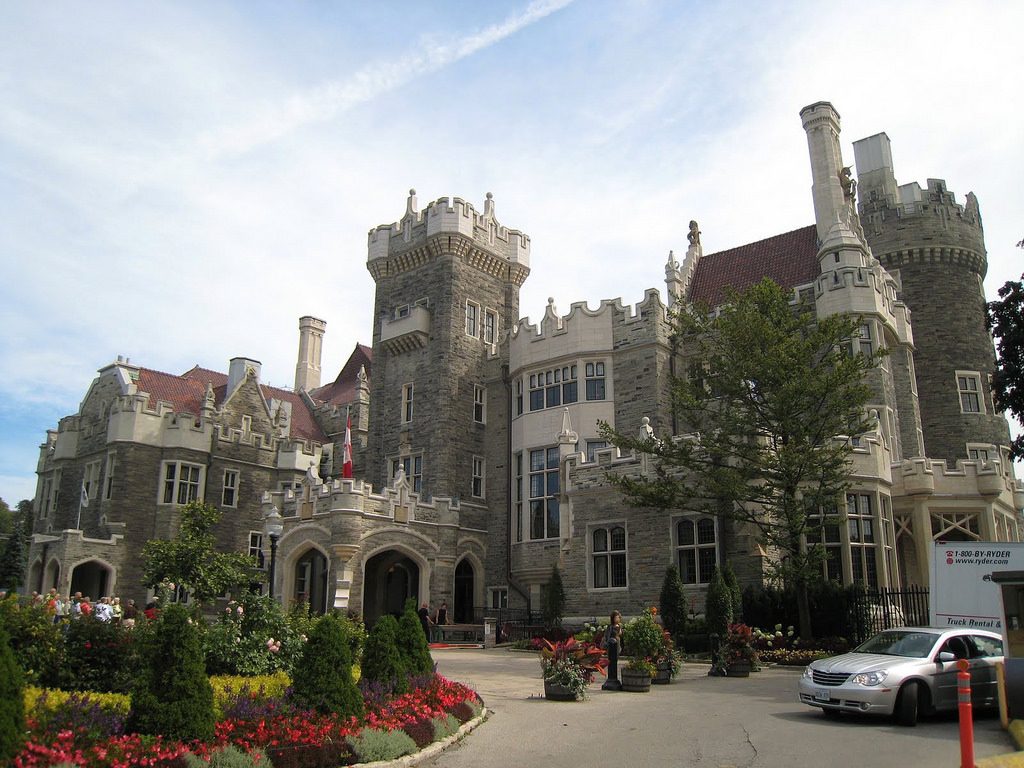 Casa Loma was first built in 1914 by financier Sir Henry Pellatt. The castle located in midtown Toronto, is now owned by the City of Toronto and is regarded as a treasured heritage landmark.Today, Casa Loma is one of Toronto's top tourist attractions and hospitality venues.
The castle is full of history, beautiful gardens and secret passages. Everything to have a good time. It will cost you $24 for the visit, but this price is worth it! Next door to Casa Loma is Spadina House, another beautiful house worth the visit. The entrance fee for this one is about $8.
7. The National Opera Company of Canada Free Concert Series
It is often very expensive to attend an opera. The National Opera Company of Canada breaks this perception by offering nearly 80 free concerts during the year. A very varied program is offered, from jazz to dance. See the Season Calendar for dates and hours.
8. St. Lawrence Market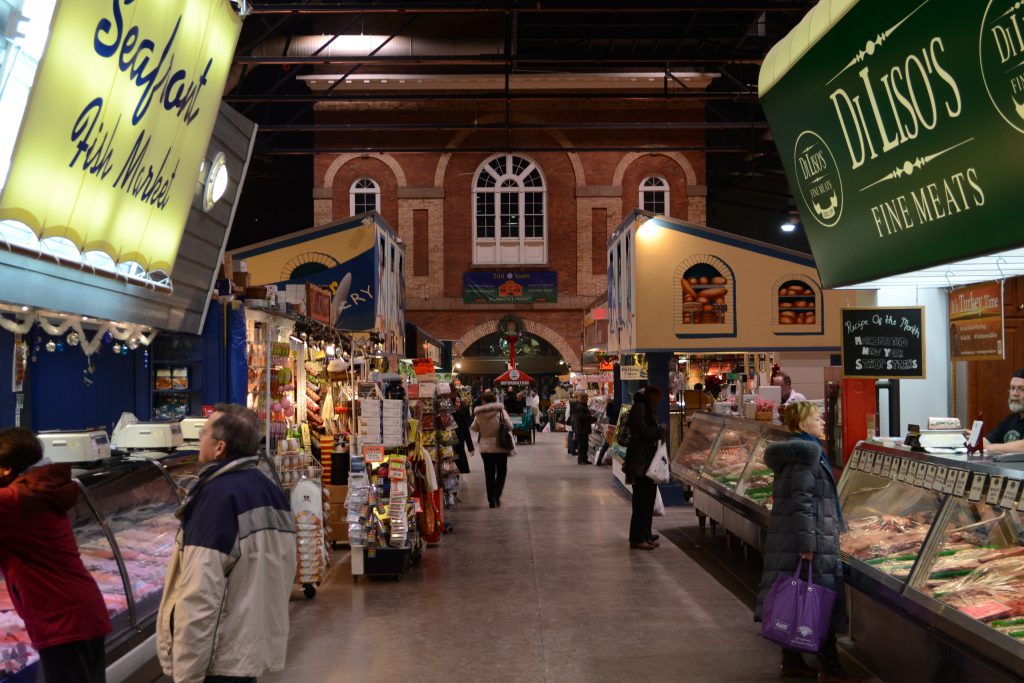 Housed in a building more than 200 years old, the St.Lawrence Market is an indoor market and is open year-round. In addition to meeting merchants and artisans, you can learn more about the history of this building. The St. Lawrence Market Complex today is comprised of three main buildings: The South Market, the North Market and St. Lawrence Hall.
With this list of activities in hand, you will see the best attractions of Toronto without spending a fortune!