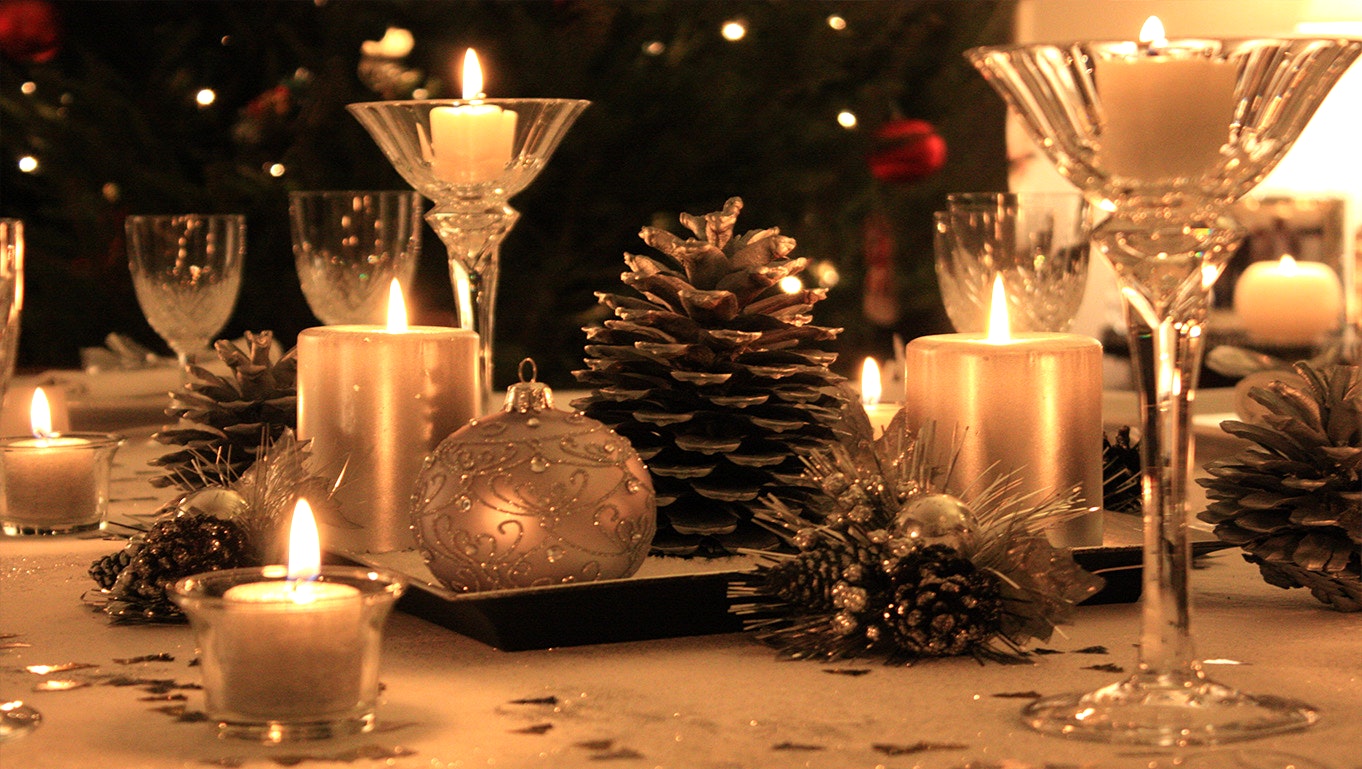 12 Dec

Tips & Tricks : A Christmas feast without breaking the bank

The Holiday season certainly represents a period where you can spend a lot, without giving it too much attention. This year you'll be hosting the Christmas dinner? Another big expense that can make the bill even more scary, depending on the number of guests and your menu. Here are 7 tips to treat everyone to a feast without breaking up the bank!

1. Make a budget for your party
Many people have a rough idea of how much their party will cost, but often go way overboard. How many guests are you expecting 5, 10, 15 or more? Estimate a reasonable cost for each guest, for food and drinks, as well as decorations to calculate your total budget. It will also guide you when it comes to plan your menu.
---
2. Plan your menu and buy in advance
Plan your menu in advance, and check out specials to buy groceries in advance. If necessary, you can freeze meat and vegetables ahead. Start cooking right away in your spare time, and freeze what you can. If you're not last minute, you won't be tempted to buy ready to serve appetizers, that are a lot more expensive than homemade.
---
3. Serve a signature cocktail
If you serve only a few drinks, you will instantly save money. You won't have to restock your entire bar, which can be very expensive. Offer a signature cocktail and mocktail (non-alcoholic version) for designated drivers and kids. Buy one or two crates of beer, and you can share wine costs with your guests.
---
4. Easy and inexpensive appetizers
Why not serve a moleten brie cheese as a starter? You can easily prepare the topping in advance. Upon your guests's arrival, start the oven and slice a baguette, voilà! You can find giant Brie cheese at Costco at a very good price. Here is an excellent recipe with dried cranberries and pancetta by Ricardo (recipe here). You can also prepare escargot and garlic stuffed tomato tart (Ricardo recipe here). And for the kids, fried mozzarella sticks will definitely be a huge success! (Ricardo's recipe here)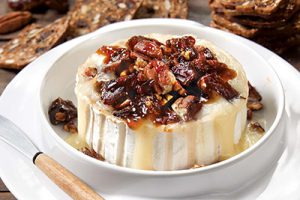 ---
5. Less expensive, but equally tasty alternatives
Smoked salmon is a Holiday classic, but it's quite expensive. Stay alert for grocery specials and buy a smaller quantity, which you can use to make a spread. Simply add on crackers and serve. Here is Two-Salmon Rillette recipe by 3 fois par jours.
---
6. Potluck dinner
Every family has  their classic Christmas recipes. You could opt for a potluck main course and ask each family to bring a dish. Plan at least 2 meat options, 1 vegetarian option, 1 potato dish, 1-2 vegetable dishes, 1 pasta salad.
● Meat pie – Recipe idea here
● Traditional apple and sausage stuffing – Recipe idea here
● Mini-quiches with vegetables and goat cheese –  Recipe idea here
● Slow cooker scalloped potatoes – Recipe idea here
● Farfalle Salad with Apple, Cranberry and Feta – Recipe idea here
● Sautéed vegetables – Recipe idea here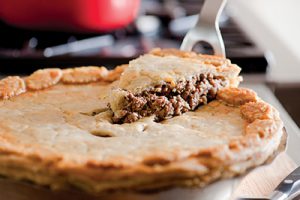 ---
7. For the sweet tooth
You don't feel confident enough to try on a Christmas yule log? If you can't make without, many inexpensive options are available at the grocery store. Otherwise, you can choose from many other traditional sweet recipes, that will make everyone happy.
● Fruit salad cake, and icing – Recipe suggestion here
● Chocolate "sausage", a lot less complicated than truffles – Recipe suggestion here
● Chocolate & pistachio biscotti, for those who like crunch – Recipe suggestion here
● Christmas shaped cookies, that children can decorate during the evening – Recipe suggestion here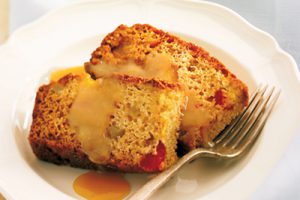 And most importantly, don't forget to take time to relax during the evening, and have fun with your guests! Happy Holiday season.
Allsales.ca's Team