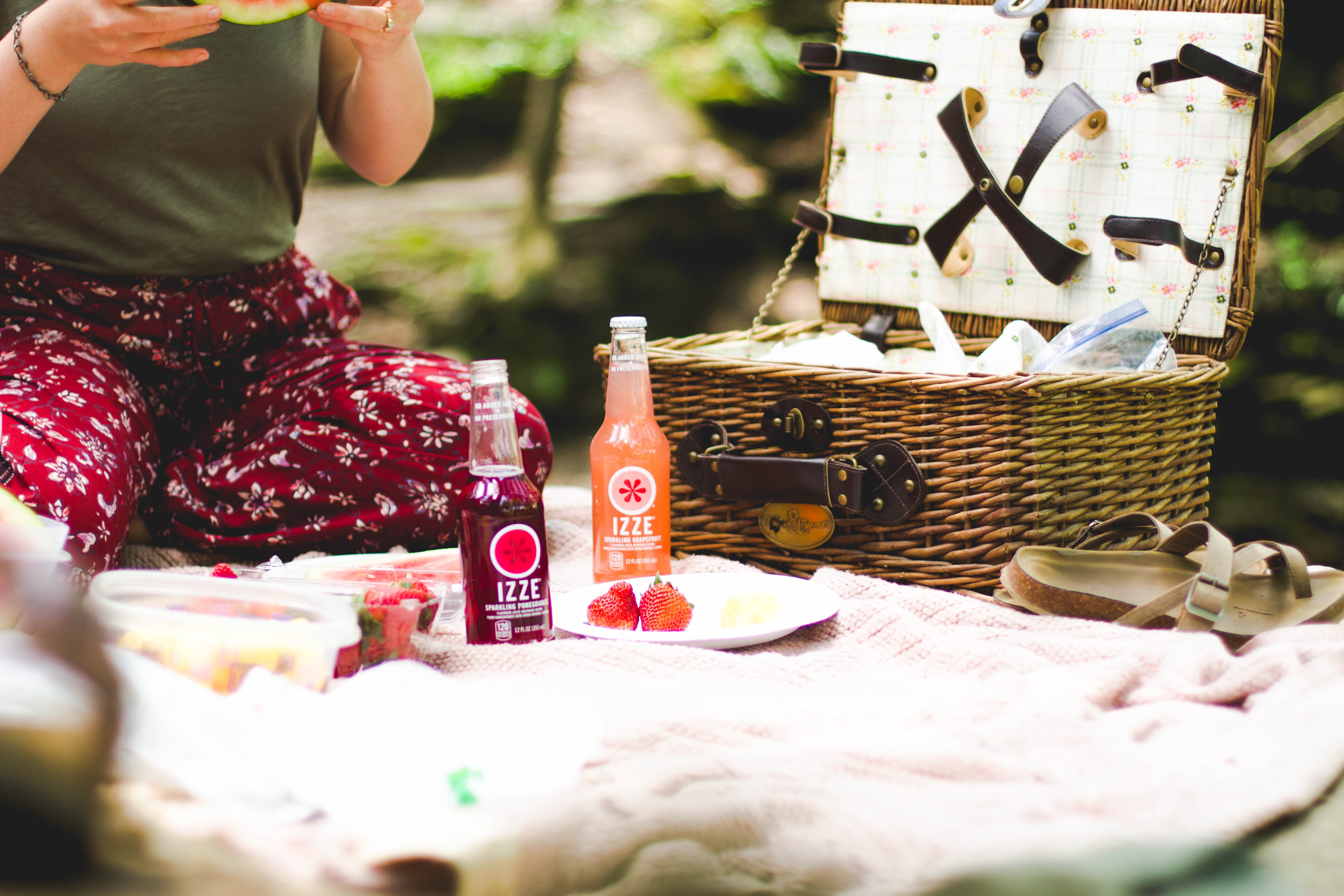 26 Jun

The Essentials for a Perfect Picnic

By Mélissa Toutant, collaborator

Is there anything more enjoyable than meeting up with your friends for a picnic at sunset? Breathe-in the warm air, soak-up the sun and let yourself be caressed by a light breeze… Obviously, these are the best conditions possible. Are you drooling over the idea? Here are the 3 essentials to create the perfect picnic!
Find the Best Spot Ever
Whether it's at the park,in your backyard or at the beach, a picnic has the advantage to be done anywhere. All you have to do is grab some food and explore your neighbourhood to find a peaceful area.
Bring the essentials
Here's a few things you need to pack before leaving the house. First, make sure you have a cooler and ice packs to keep your food fresh. The classic wicker basket is timeless. There are also lots of fabric baskets with colorful designs to brighten up your outings! In addition, these baskets often have an insulated interior, which keeps your food cool longer than a regular bag.
Also, you should definitely consider bringing a tablecloth or a large blanket to feel cozy. Oh! One more thing, don't forget utensils and napkins 😉
Before or after your meal, you should take advantage of this time to play board games, throw a frisbee, or read a good novel. The picnic can be a moment to stretch your legs or to relax.
Prepare some great food
A picnic wouldn't be so exciting if you didn't bring exciting food! So we've found some ideas for a variety of recipes to brighten your summer meals!
Fresh ideas:
Desserts to share:
Refreshing drinks:
Invite friends and family to share a simple meal, but oh-so-pleasing! Involve everyone – even children – in the preparation. This will make the experience even more complete! On this, have a nice picnic!