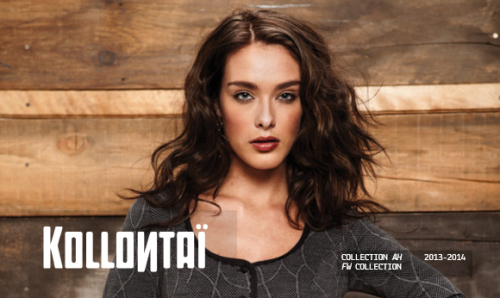 10 Sep

Sneak Preview – Kollontaï fall workshop sale

Designer Kollontaï opened its door a few days before its sale, so we can bring you pictures of the styles and collections that will be on sale, September 12 to 15! Here is a sneak preview of the deals that await you!

The sale offers discounts of 40% to 75% off on inventory from previous collections, samples and with slight imperfections. It the perfect occasion to prepare for fall or already choose pieces for next summer with the Spring Summer Collection 2013 at 30% off!

Here are a few of the great deals you will find at the sale.

For those who are looking for fall clothes, save 30% off on:

Laurence dress
Jazz dress, perfect for cocktails!
Elizabeth tunic
Capella cami, to enhance your favorite black jacket & skirt set.
For those who want to shop for next summer, great savings await you on:
Claire dress
Caresse cami & a wide range of skirts!
With all these savings, why not pamper yourself with a few pieces of the new Fall/Winter 2013-2014, also available at the sale! The trends in this collection are woven patterned jacquard & woven placed jackard. Also note that all Kollontaï lace pieces are of high quality and come from, among others, Noyon house in France!
Our first Coup de coeur, Lori tunic, offered in three different colours.
Our second Coup de coeur, the pant-skirt Maxime that combines style and incredible comfort. Here paired with a top of the new fall/winter 2013-2014 collection.
The Romana dress
Or this nice red top with woven placed jackard.
The beautiful Adele tunic for those who prefer Burgundy.
New this year, Kollontaï offers nice lingerie pieces. Discover them all at the sale!
The sale begins September 12 – for 4 days only – so hurry up for a better choice! More details about the Kollontaï sale here.
Happy shopping!