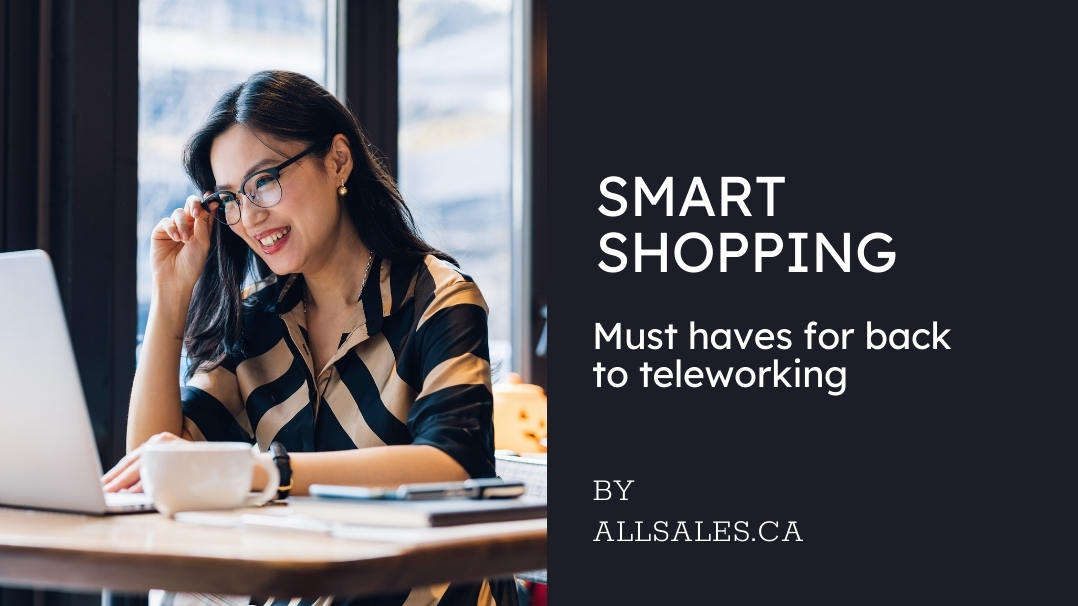 14 Sep

Smart Shopping – Must Haves For « Back To Teleworking »

Driiing! The bell has rung, and everyone is happy to be back in class, showing off a new look, with brand new school supplies and motivated for a new year. For many people, teleworking will still be the way to go and let's face it, we miss this feeling of a fresh new start.

Did you use to treat yourself to some new clothes or accessories when shopping for the rest of the family? Even if you're working from home, you shouldn't forget about yourself. Online shopping is your best friend, and this is a special smart shopping edition just for you!
Stylish And Comfortable Clothes
Say goodbye to your old sweatpants or pajamas when working from home! Style and comfort should be your focus when shopping for a new wardrobe. Soft and flowy fabrics, bottoms with some stretch for a trendy casual look.
Take Care Of Your Well-being
Having your workspace at home can make it more difficult to disconnect. Make sure to take time for yourself, like preparing a hot cup of David's Tea, to replace your coffee break or help you relax after work.
Shoes Instead of Slippers
With the cold season approaching, it might be tempting to put back on your old pair of sheepskin slippers. Let's have fun in the morning and put on a pair of funky sneakers or cute flat shoes (instead of heels), or a pair of stylish booties for your face-to-face meetings.
On snowdays or when you're feeling more "cozy", it's fine to choose the ultimate comfort attire, with an edge.
* Prices in effect September 13, 2021 and subject to change without notice.