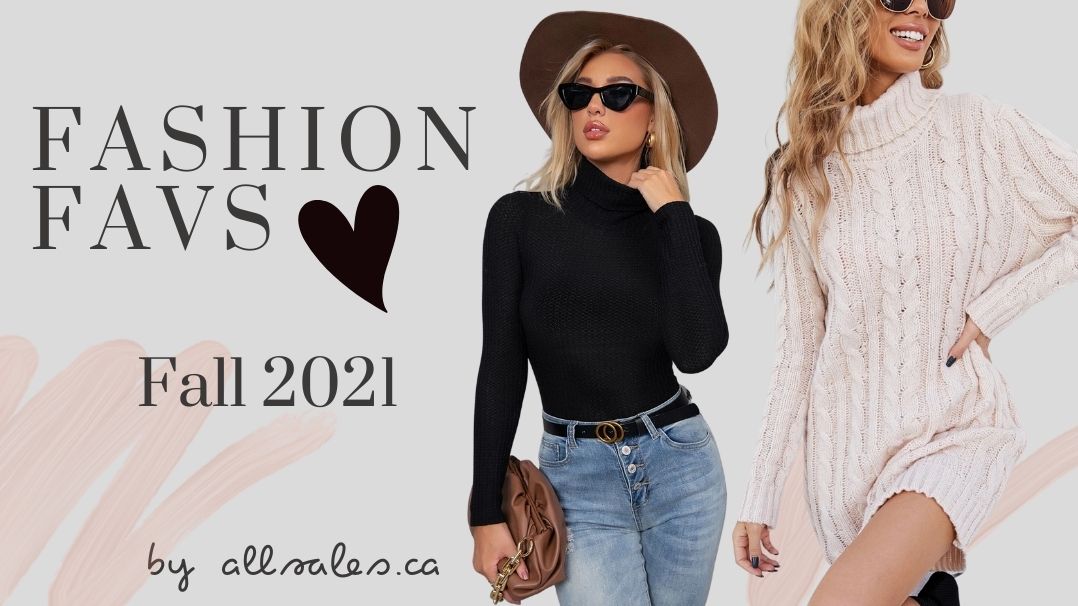 27 Oct

shop our fashion favs ? Fall 2021
Fall is here, and we can't get away from the cold! New season also means a new wardrobe. Fall fashion is definitely our favorite. Our wardrobe is getting warmer, and so is our heart.
You are looking for comfort in style…and we found it for you! Shop our fall 2021 fashion favorites:
Happy Shopping !
For more fall fashion, go online at allsales.ca
* Prices in effect October 27, 2021 and subject to change without notice.