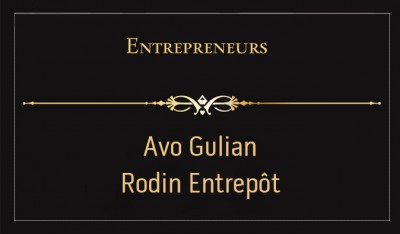 09 Oct

Rodin Entrepôt – A family business

"The day has guided me, and I have always followed the day. I believe in this as much now as I did it in the past." A philosophy of life, shared with us by Avo, one of the entrepreneurs managing the store Rodin Entrepôt, which specializes in children's fashion.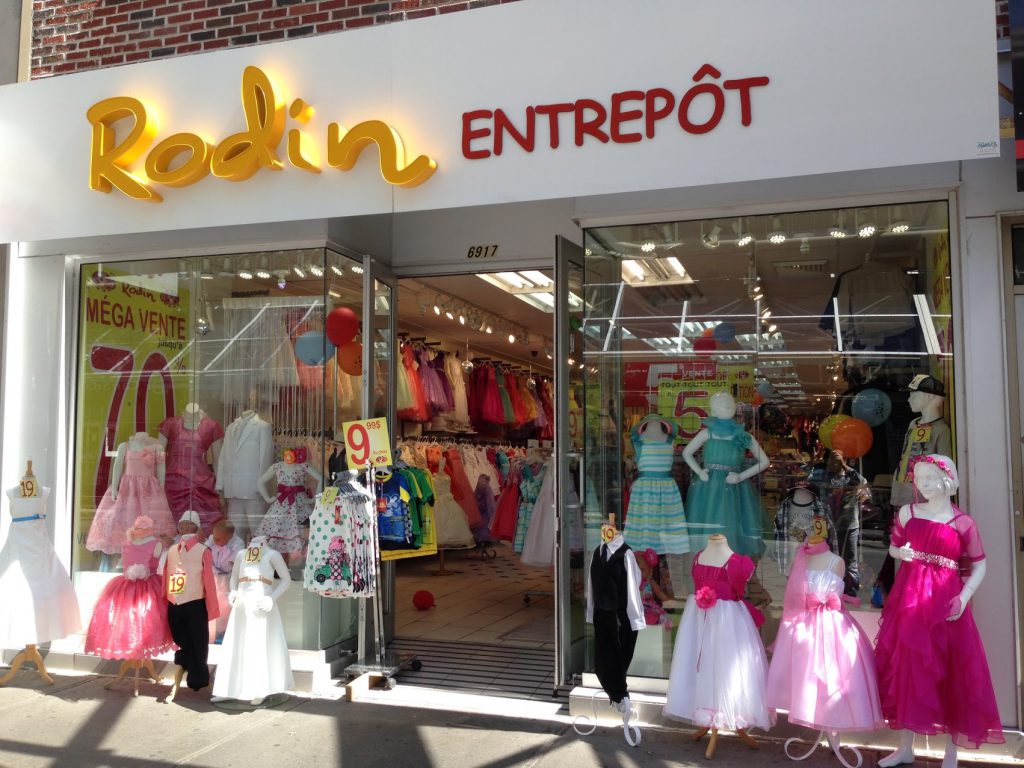 The beginning
AVO did not study in retail or fashion. He was immersed in the environment as a teenager and he continued in the field afterwards. Avo is a « street smart » entrepreneur. He did not acquire knowledge and experience from books, but rather directly on the ground.
It's in the flea markets that Avo made his debut in sales. "I was going to college, and someone asked me to help him out. " I acceped. » explains Avo. "Later on, I was told to take this truck filled with merchandise, and go sell it. I was 17 or 18 years old. I went with my brothers, we were all together.
During the summer, he made the rounds of the flea markets. A different market was visited each day of the week in a specific city: St-Eustache, St-Hyacinthe, Lachute, Mont-Laurier, etc. During the winter season, the business was based at the St-Martin flea market.
Since the beginning, the three brothers have worked together, and they still do today.
---
Taking off
After a few years in the flea market business, we started manufacturing clothing. We had a workshop and a few work spaces in the Chabanel area. » recounts Avo. "For several years, we manufactured clothing for adults and children, to supply merchandise for our own stores."
Slowly, adult clothing was abandoned, giving way to fashion for children only. "We never made the decision, this is what the day brought. We started to have children of our own and all our attention went towards them. "We would think to ourselves this is good for him, and this for her… and from there we focused on the children's fashion."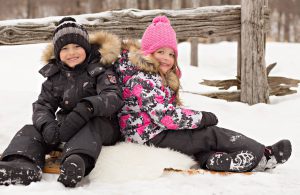 At its height, the company had 24 Rodin stores, mostly small kiosks in shopping malls throughout the province. The company had several employees, staff and managers.
Business began to slowly decline as of 1989. The 5 last stores closed their doors in 2014. "We could no longer survive" explains Avo.
---
The challenges
The greatest challenge that Rodin has faced was brought about by the Government. Indeed, the industry was hit hard with the elimination of quotas for the import of textile and clothing. "Before, we could not import whatever we wanted, there was a limit of goods that could be imported. To meet demand, it was necessary to produce locally. " explains Avo.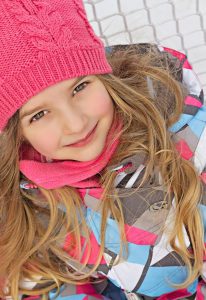 "Obviously, when the quota was abolished, everyone rushed to China and India. This was a very difficult time for us, because we were manufacturers, and we paid higher wages than those paid in developing countries. The major players of the industry began to import large quantities of goods at very low prices, at half or less of our manufacturing costs. Companies like ours have suffered greatly from this change in policies. We were the last in children's fashion, 6-7 years ago, to close the doors of our factory in Montreal."
Yet, despite having to cope with hard times, Avo looks back with philosophy: "If there are no challenges in life, it becomes somewhat boring. More there are challenges and more I have fun. There will always be difficulties, and we try to overcome them."
---
Rodin Entrepôt today
Today, Rodin Entrepôt imports clothes from abroad and buys from around the world: the United States, the Canada, China and the India.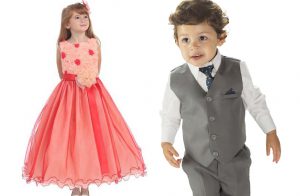 The merchandise offered to customers changes with the seasons. During spring and summer, we have mostly fancy dresses for girls and clothes for boys for special occasions such as the tuxedo. Recognized as being the best place to find a dress, Rodin Entrepôt takes advantage of the fame of St-Hubert Street to serve a clientele that comes from everywhere in Quebec.
In Fall and Winter, Rodin Entrepôt becomes the perfect place to find a warm jacket and a snowsuit for children at very good prices. Of course, they offer also all the winter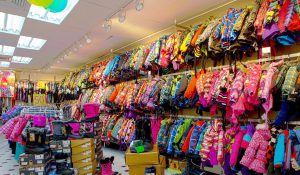 accessories you will need: tuque, neck warmer, mittens, boots, etc. Have no fear, there is always a section of the store dedicated to special occasions clothes for children.
In order to complement its offer, and have more deals for its customers, Rodin Entrepôt opened a liquidation section with clothing for children at 5$-10$. You will find beautiful pajamas at $5 and 3 piece sets for babies at $9.99 as well as several accessories. T-shirts for children are $5, pants $ 9.99 as well as sports sets and warm sweaters at incredible prices.
And the concept seems to work well. "It is a "bargain shop" and people like it! They go down to the liquidation section and come back up with a smile, because they found beautiful things at a great price."

---
Rodin Entrepôt – the future
When we ask Avo whether the company has projects for the future, he explains that, according to him, the important thing is to do the best you can, without restrictions. "In my opinion, when we have a specific project, we impose ourselves a limit, somewhat as if we were a machine. (…) We must make plans, without being too invested, because sometimes there is reason and other times not. It is a lifelong learning. You need to keep an open mind, look at what is happening around you because things change."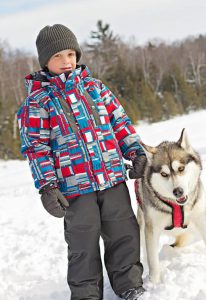 In the future, Rodin Entrepôt would like sell online. Indeed, they have already tested the market. For small businesses who decide to take the plunge, this requires a lot of investment in time and in expertise that often must be brought in from outside. Rodin warehouse hopes to find the good allies to launch this large-scale project, and serve an even wider clientele. This will make bargain hunters very happy!
To learn more about Rodin Entrepôt, visit allsales.ca or visit the company's website.