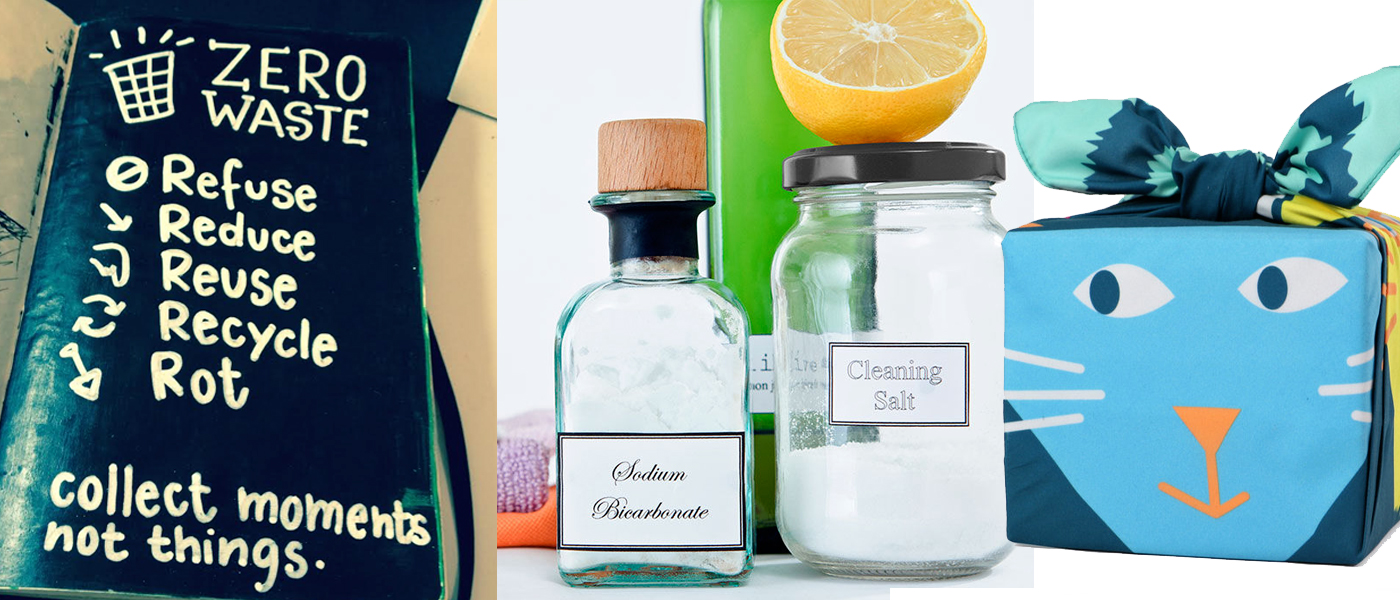 31 Jul

Planet friendly shop and save – Part 2

Did you know that every Quebecer produces about 700 kg (more than 1500 pounds) of waste per year?

How can you reduce your impact on the environment? By trying to follow as mush as you can the Zero Waste concepts: refuse, reduce, reuse, recycle and compost.

How about making a list of 10 things to improve in 1 year? So you'll know where to start, and take enough time to integrate them into your daily life.

Avoiding single-use products
Pack your gifts with beautiful fabrics and ribbons, which you can keep for a next occasion. You are sure to find tons of ideas on Pinterest to create beautiful packagings!
Bring your thermos mug to your local coffee shop. Your barista could surely serve your drink in it, to avoid using a paper cup. Bonus: your drink stays hot longer.
Use a reusable water bottle: at work, at the gym, in your bag. In addition to saving money, you'll help saving our water ressources! Did you know that it takes 3 liters of water to make 1 single 1L plastic bottle?
Use old clothes to make rags, to wash the bathroom for example, and avoid using disposable wipes such as Lysol or Clorox.
Did you know that the easiest DIY beauty product is make-up remover? It's a 2 ingredient recipe, with an aqueous phase and an oil phase. Here is a homemade recipe by Mariane Gaudreau on the David Suzuki Foundation's blog (in French : click here for the recipe). You can find the ingredients at Coop Coco in Montreal and Hunzaroma in Longueuil. Psst! These 2 stores also offer workshops to learn how to make your cosmetics.
Recycle
Reuse
For items that you use only a few times, borrow or rent. Ex: travel accessories, camping equipment, sports gear
Pay it forward instead of throwing away! Many 2nd hand and donating groups are on Facebook. Take a few picture and write a post. It's a little more, but you'll be helping someone in need, or giving it a second life with another person. Ex. Clothing, kitchen tools, decor items, tools, baby products, etc.
You can do the same with food that is about to expire in your fridge or pantry. Food donations are always welcomed on Facebook groups such as As-tu ça toi?.
Reuse plastic or cardboard packaging. Ex. Bread or milk bags can be used as a lunch bag. Cardboard boxes can be reused to wrap a gift.
Hopefully these tips will help you, happy shopping and savings!
Allsales.ca's Team