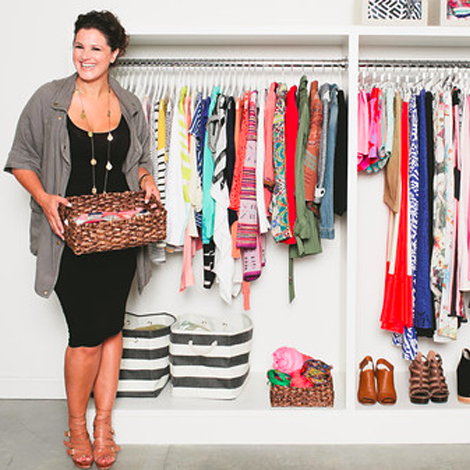 19 Nov

Personal stylist services – An original and fashionable gift!

Always dreamed of hiring a stylist for yourself, but you hesitate? We asked a few questions to Émilie Debonville, to learn more about personalized styling services. An investment that is well worth it, to boost your self-confidence!


ÉMILIE DEBONVILLE – Montreal based wardrobe stylist and personal shopper, Émilie has been working since her young age in the industry. In 2010, she started her own business in fashion. Since then, she has worked with many brands such as Rudsak, Aldo, Point Zero, Kanuk and many more.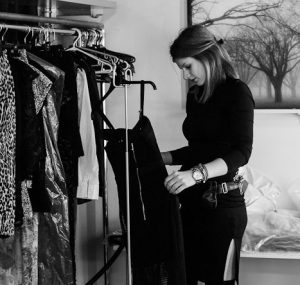 Personal styling services, are they accessible to one and all?

Sure! We call upon many professionals in health, aesthetic or business. Same thing for stylist services, it's an investment, in yourself! Of course, working with a stylist is a question of priorities and needs. The price depends on the frequency of the services. A lot of people only need a little help, two or three meetings is enough.
Pssst… Émilie Debonville is offering a $50 discount on the stylist service of your choice, with our promo code!
What are the different personalized styling services you offer, and which are the most popular?

My services can be adjusted to anyone's needs. I offer a basic service, which consists of a 45 minutes preliminary appointment, where we talk about colors, silhouettes and trends. At the same time, I get to know my client; his everyday life, his tastes, his needs. Afterwards, many services options are available; a wardrobe analysis, shopping session with the client or preliminary research, or dressing for a special event. Shopping with the client is the most popular  and cost-effective service. Instead of having to go back for returns and exchanges, we have all we need at hand. For more details on my services, you can visit her website www.edstylist.com.
If your a lacking time, or dealing with a big change in your life (lost or gain weight, new job, etc.), or you just need some changes in your life! It can help you gain credibility (in a new job, for example) and of course, it will surely boost your self-confidence!
Can you offer stylist services as a gift to a friend or family member?
Absolutely, it's a very original (and stylish!) gift idea, that is sure to please.
Are there certain times of the year that are be best for a stylist appointment?
The best period is at the beginning of a season, so you have more chances at finding colors and sizes that fits. Fall is the best season in styling, since there is a lot going on for back-to-school and back to work. If you want to get good deals, season changes are your best bet, since lots of discounts and promotions are happening in stores.
What are the key pieces everyone should have in their wardrobe?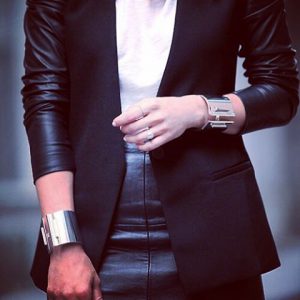 Every woman needs in her wardrobe; a little black dress, a black pair of pants, a black blazer, a monochromatic classic skirt, a white blouse, a dark wash jean, a relax fit jean, a white or black t-shirt, a classic coat (beige trench coat), a long sleeve knit, a black heel, a black boot.
For men it's pretty much the same: a black pair of pants, a black blazer, a white button-down shirt, a dark wash jean, a relax fit jean, a white or black t-shirt, a classic coat (beige trench coat), a long sleeve knit, a classic black shoe. I would also recommend a nice wristwatch, as well as a black and brown belts.
Do you have favorite designers or boutiques where you often refer your clients?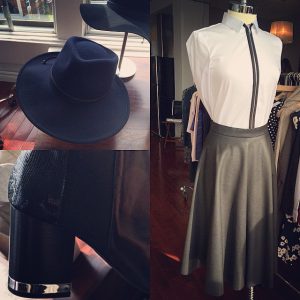 I really like to support local businesses, so I will say; Simons, The Bay, Frank & Oak, Tristan, RW&CO, l'Intervalle Shoes, Mackage and Rudsak. I do have my international favorites; Zara, JCrew, Banana Republic, BestSeller (New in Montreal). I focus more on the budget and needs of my clients to do my shopping circuit.
When hiring a stylist, a client must have a certain budget to spend for their wardrobe. What kind of amount should we be looking at?
It depends on the needs of the client, identified with the stylist. For a special event or particular items, the budget can vary from $250 to $500 or more. Of course, to renew a complete wardrobe, we can be looking at an investment of at least $ 1,000.
For more details on Émilie Debonville's stylist services, you can visit her website www.edstylist.com.