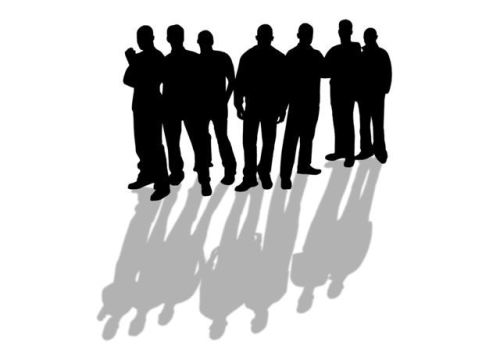 03 Sep

Men do it too!


This week allsales.ca presents the first of four posts on men & shopping. We will be looking at their spending habits and will present deals and sales that are tailored to their needs!

It has often been thought that women are more avid shoppers then men are. This notion has really been put into question of late. All you need to do is look at all the offers and promotions targeted at men. We've divided them into four categories in which we have compiled great deals and promotions for each personality type.
The men who likes fashion
The geek
The Outdoor Type
The Dad
This week we present to you some specials for « The men who likes fashion ».
DENIM KINGS
Your location of choice for everything jeans and denim! Denim Kings is a retailer specializing in high-end denim and men's and women's brand estimated at 40-70% rebated off the original price.
At Denim Kings, your favorite brands at the best price all year long: Alternative, Antony Morato, Asics, Bench, Creative Recreation, Diesel, Dirty Bastard, Energie, Kaporal, Levi's, Lucky 7,Miss Sixty, Nudie Jeans, Plain Jane, Rock & Republic, Scotch & Soda, True Religion, William Rast, Lola jeans and much more.
http://denimkings.com/fr/index.html
I went to the DENIM KINGS store located at 8575, Boulevard Saint-Laurent, in Montréal (easily accessible from Crémazie metro station).
I took the opportunity to discover their vast collection of brands available and their well-affordable prices offered.
I purchased 2 JOLT tank tops (Superhero-inspired) 15$ each … these trendy tanks usually go for 30-40$ a piece.
I bought a Cocky brand tee-shirt for the low price of 18$ while the original store price is 45$.
Photo non disponible
I bought a KAPORALS sweater that cost me 30$ and couldn't believe the regular price was more than twice what I paid, we are talking 70-80$ here.
I was amazed when I found some charming and hip little tee-shirts for my nieces. These Little 7 brand shirts went for 25$, all the while I paid but 10$ each.
ENRGXchange
The number 1 address for discount designer clothes in Montreal is situated in the Cours Mont-Royal. ENRGXchange is synonymous with BRAND NAMES at low prices and has been for more than 25 years.
Les Cours Mont-Royal – 1455, Peel St , Suite 205, Montréal (Québec) H3A 1T5 (Google Maps)
Telephone : 514 282-0912
Cavalli, Cavalli, Cavalli
Cavalli, Cavalli, Cavalli
New arrivals for men:
Cavalli Men's Shoes are $250 tx included (reg. price $495)
Cavalli Men's Boots are $350 (reg. price $750)
Cavalli leather travel bags start at $299-$450 (reg. price $750 and up)
Cavalli leather wallets start at $199-$225 (reg. price $350)
Cavalli leather key chains at $99 (reg. price $175)
Even more Cavalli merchandise at fabulous prices awaits you!
New Arrival of Men's Fall/ Winter from Bikkembergs' Collection:
Sweaters $150 (reg. price $350)
Shirts $99 (reg. price $250)
Polos $95 (reg. price $225)
Tshirts $75 (reg. price $185)
And much more!
For more on our latest collection visit our Photo Gallery on Facebook.
Don't forget to like our page if you haven't already!
http://www.facebook.com/media/set/?set=a.10151805120679647.1073741837.143809159646&type=3
KIEHLS
Kiehl's was founded as an old-world apothecary in New York's Lower East Side neighborhood. From their earliest days, their staff has personalized every contact with Kiehl's customer.
Today, they serve customers everywhere skin and hair care formulas derived from the most unique natural ingredients. By combining tried-and-true methods with the latest innovations from around the world, they assure the high level of quality and efficacy their customers have come to expect from Kiehl's for more than 159 years.
A few  Kiehls necessary items.
Facial Cleansers
Get the right cleanser for your skin.
Close Shavers Collection
Choose from our iconic shave creams.
Facial Fuel Collection
Energizing treatments for men.
More skincare products for men await you at the online store.
NH Clearance
You will never again see a low-price sale with prices so low, you'll wanna shop til you drop.
All rebated costs are lower than retailer's costs.
7155, Transcanadian Highway, St-Laurent (Québec) H4T 1A2 Google Maps
Telephone : 514 339-5997
Clothing for the whole family:75% reduction on the lowest price displayed.
Toys: 50% off everything!
Sports accessories:75% off retail price.
Furniture, appliances and home accessories: rebates starting at 50% off retail price.
I was at the clearance warehouse and found some real gems at shiny new prices.
That's where I found a neat, printed tee for only 10$ (originally 45$).
For my nieces I found a Dora the Explorer bed for which I paid only 10$ and the original retail price was 70$. That's what I call a bargain.
I would highly recommend the NH warehouse for all those of you who enjoy doing a little digging to find the most discounted items. I know I will be returning often.
JAF & JAF Warehouse: for the men who likes to dress classy.
For more information on opening hours and complete addresses, see: http://www.allsales.ca/Outlets-In-Store-Sales-Clothing-And-Accessories-Mens-Shoes-Boots-Leather-Jaf-Lentrepot/1545.html
Like these minor league pros be a  proud symbol of style and masculinity.
Avalable collections : Baumier,  Jack Victor, Jacques Britt, Léo Chevalier, Lipson,  m.e.n.s. Polifroni, S. Cohen, Ted Baker, Tombolini
Have fun shopping!
Your devoted deal hunter