16 Jun

Melow par Mélissa Bolduc: a socially engaged line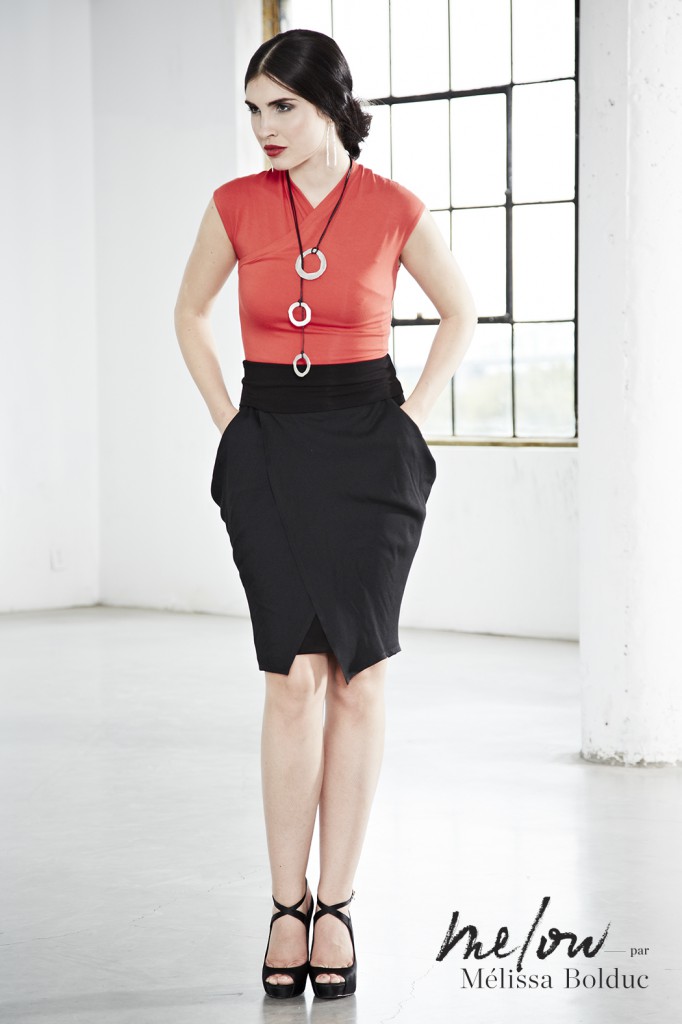 Born in Matane, Melissa has been passionate about creating clothing since early childhood. At 17,she started designing her own clothes,which flattered her full figured silhouette. This gave birth to a vocation that would ultimately lead to the creation of her own clothing line. To gain knowledge and perfect her talent, she left her native Gaspésie region and headed to Vancouver, where she studied Fashion Merchandising at the John Casablanca Institute and Fashion Art at the Vancouver Community College.
In collaboration with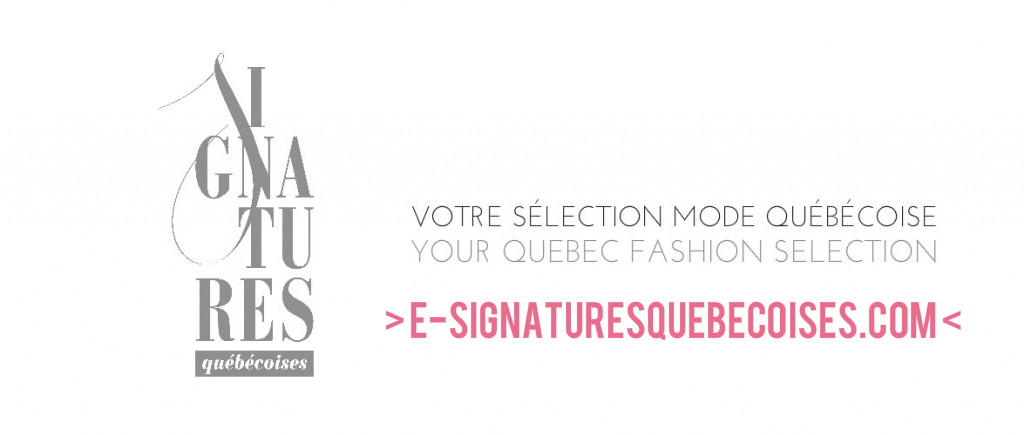 She then came to Montreal and created her line, Melow par Mélissa Bolduc, all the while designing costumes for figure skaters. When Melow was created, Melissa rented a commercial space on St-Denis street and set up her workshop-boutique. It's here that she encountered her first clients and this proximity with the women who bought her clothes allowed her to understand their needs when it came to clothing.
From the get go, the Melow collections have sought to embody simple yet sophisticated comfort and elegance via designs that are pure, fluid and complex. These designs complement all shapes and sizes. Melissa draws a lot of her inspiration from ancient civilizations throughout History. Her use of draping, pleating and wraparounds, reminiscent of japanese style, pays homage to tradition while reinventing clothing and the concept of fashion design that suits "real women".
Melow par Mélissa Bolduc: a socially engaged line
With 12 collections entirely designed and made in Quebec, Melow is continually taking on new challenges and is totally devoted to a cause close to its heart: body type diversity. The designer is a signatory of the Charte québécoise pour une image corporelle saine et diversifiée, a social and collective engagement that wishes to promote images of various body shapes and sizes. This stance brings to Melow and its founder boundless recognition from its loyal clients, who offer gratitude to her for making clothes that look fabulous on them, while being current and modern.
For the past three years, Mélissa has organized the event Melow, Healthy and Diverse!, a fashion show that celebrates body type diversity with the support of many quebecois celebrities, including Edith Cochrane, and Amélie Grenier, faithful Melow clients.
Adopting this unwavering stance is certainly, for Mélissa Bolduc, a source of pride, and it goes without saying that, in an industry where body type diversity is still taboo, creating awareness and rallying people to her cause are challenges she readily takes on.
For more information about Melow by Mélissa Bolduc, visit melowparmelissabolduc.com