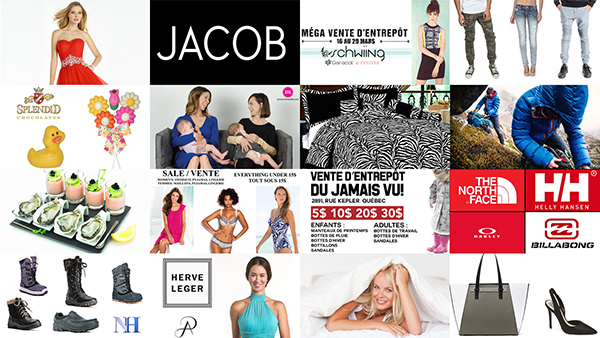 15 Mar

March and April 2016 warehouse sales not to be missed!

In March and beginning of April, it's the return of warmer weather with Spring around the corner. It's also the beginning of warehouses and sample sales season! This is the perfect time to shop for next winter's clothing, new home decor, or a prom dress and suit at bargain prices. Why not take the time to get out and shop around here and there for some great deals!

For more information about a sale, you can click on the picture or the name of the sale.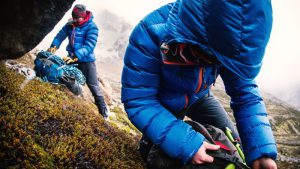 Rab and Lowe Alpine sample sale 70% &+
Outdoor fans! On Thursday March 17th, Rab and Lowe Alpine outdoor are having their sample sale. Save 70% and more on our backpacks, insulated jackets (down or synthetic) soft shell, fleece jackets and outdoor pants for men and women.
---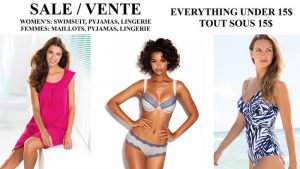 Lingerie & swimsuits sale all under $15
Do not miss Evabelle's warehouse sale, March 14 to 19, 2016! Benefit from incredible deals on women's lingerie, pyjamas & swimsuits. Everything under $15, tax included!
---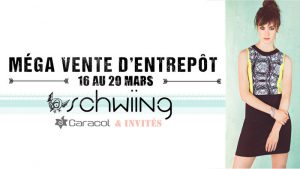 SCHWiiNG, CARACOL &guests warehouse sale
From March 16th to the 20th, shop SCHWiiNG, CARACOL & guests' mega warehouse sale, for the first time in Longueuil! Take advantage of discounts up to 70% on clothing, coats, jewelry, handbags, accessories, lamps and much more!
---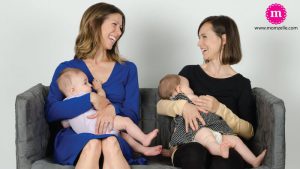 Breastfeeding apparel up to 70% off
Momzelle invites you to their mega warehouse sale at their worshop in Montreal. Save up to 70% discount on nursing clothes and bras! The sale is for 2 days only: Thursday March 17 (10 a.m. to 5 p.m.) and Friday March 18 (10 a.m. to 4 p.m.)
---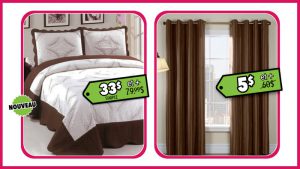 Up to -80% bedding, decor, kitchen items
Manufacturer's sale – two days only – March 18 and 19, with discounts up to 80% off! Comforter sets from $20, standard pillows 2 for $13, bed sheets from $11, curtains from $5, assorted cushions and bathroom accessories from $3.
---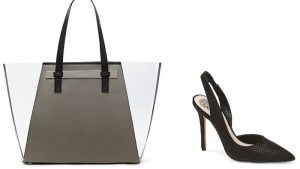 Vince Camuto Spring-Summer sample sale
This is your chance to get designer handbags and footwear at crazy prices! You will pay only $10, $20, $30, $75…. during this spring & summer sample sale! Brands such as Vince Camuto, Kathy Van Zealand, Dolly & Daisy, Poverty Flats, rian and more!
---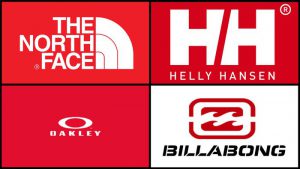 North Face, Helly Hansen, Oakley 50-75%
Premium Retail Group invites you to their Spring 2016 Sample sale! March 16 to March 20 only! Get 50% to 75% off The North Face, Helly Hansen Oakly, Billabong, O'Neill and many other popular brand names. All new inventory for men and women.
---
Tableware and more save up to -75%
Huge warehouse sale for 4 days only! Samples and overstock of dishes, porcelain, cookware, cutlery, silverware, BBQ essentials, lamps & more! Up to 75% off top brands from France and Europe. Coupon $5 rebate applicable to a purchase of $50 and up.
---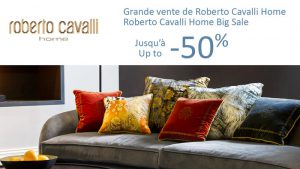 Home decor Roberto Cavalli up to -50%
From March 10 to 19, there will be a great warehouse sale of decor items from the Roberto Cavalli Home Collection. Save up to 50% on a wide selection of items. Hurry for best selection!
---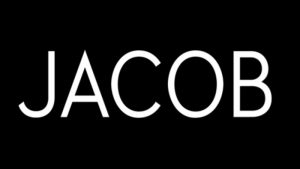 JACOB Warehouse clearance $1, $5, $10…
Warehouse clearance sale! Back by popular demand! 2 days only: March 17 & 18. Save up to 90% off on all clothing and accessories from the following brands: JACOB, Abercrombie, Calvin Klein, DKNY, J Crew, Topshop, Miss Sixty and many more!
---
Chocolate warehouse sale! 50% to 70% off
Nothing says Easter better than a chocolate Easter bunny and chocolate eggs. Come visit Splendid Chocolates until March 26 and buy quality chocolate directly from the factory. Beautifully wrapped gift baskets, bunnies, lambs, duckies at great prices.
---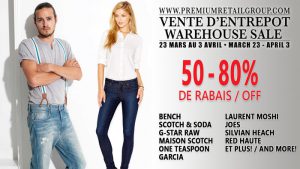 Bench, G-Star Warehouse sale 50-80% off
Get 50% to 80% off a great selection of trendy brand name samples and overstock fashion for men, women & kids during our warehouse sale from March 23 to April 3rd. We have denim, jackets, hoodies, tops, dresses and more! Hurry for the first choice!
---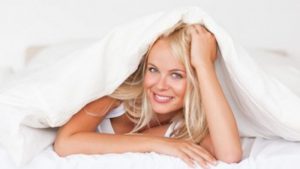 Bedding Warehouse Sale – Save up to 70%
StaminaFibre Canada is having their biggest Warehouse Sale ever – 3 days only, in Mississauga! Save up to 70% off on luxurious down alternative pillows, duvets and synthetic featherbeds, memory foam mattresses, sheet sets, throw cushions, pet beds …
---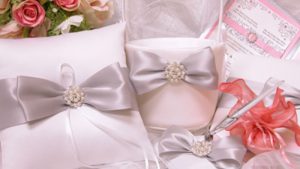 Warehouse Closing Sale – wedding items
Here is your chance to save 50% to 80% off on your upcoming events and celebrations. Liquidation of wedding guest books, ring pillows, flower girl baskets, wedding card box, DIY bonbonniere accessories, chocolate and favor boxes, craft flowers…
---
Flea Market for Young Families
The Association des familles de Varennes (AFV) wishes to invite young families to its spring flea market on April 2nd. This is a great opportunity to buy baby accessories, clothing, toys and much more for the little ones, 0-14 years, at low prices.
---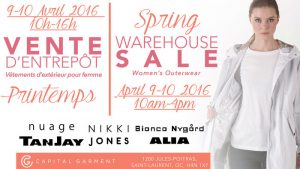 Women's outerwear Spring Warehouse sale
Women's outerwear spring warehouse sale on April 9 & 10 from 10 am to 4 pm. This is your chance to get spring coats at a great price in brands such as : Nuage, Nikki Jones, Bianca Nygard, Tanjay and Alia!
---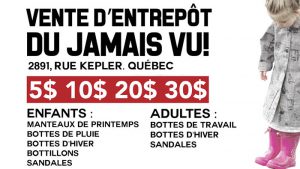 Nat's boots/outerwear adults+kids $5-$30
NAT'S invites you to their Spring warehouse sale March 31 to April 3, with prices from $5 to $30. Wide selection for kids: spring coats, rain boots, winter boots, sandals. For adults: work boots, winter boots, sandals. Over 100 styles in stock!
---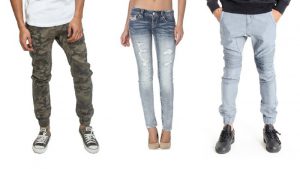 Denim $29-$49-$99 Diesel, G-Star, JBrand
Liquidation sale at Denim Kings from March 17 to March 27! Designer jeans are only $29, $49 or $99! Tops are 2 for 1, jackets at 50% and everything in store at rock bottom prices! Choose from: Diesel, Nudie Jeans, True Religion, JBrand, G-Star Raw…
---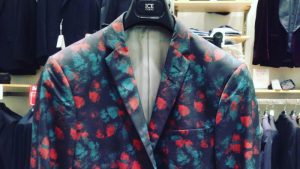 Trendy men's fashion – up to 70% off
Big names, small prices @ ENRGXCHANGE. the men's designer outlet boutique. Save up to 70% off most fashionably desired brands: Frankie Morello, Diesel, Moschino, Dolce&Gabbana, Versace, Bikkembergs, Just Cavalli, Pierre Balmain, G-Star Raw and more.
---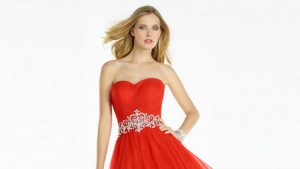 Cocktail and evening gowns – 80% off
Anaïs Designs invites you to their March warehouse sales on Friday & Saturday. Prices reduced for liquidation of high quality dresses. Find your dream dress at 80% off: evening, cocktail and prom dresses, for the mother of the bride & bridesmaid.
---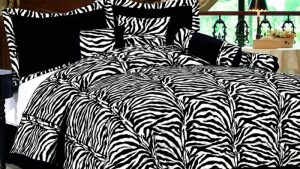 75% to 90% off bedding, clothing & more
Save from 75% to 90% at Méga Vente Entrepôt! Sheet sets all sizes $22, 7 pce queen comforter sets only $89 & king $99! Also, well known brand name snowsuits starting at $49, winter coats for adults $69 and up, clothing for the family at $1, $2 & $5!
---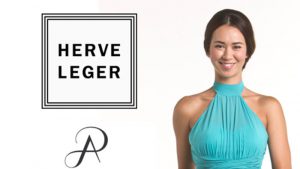 Designer prom & cocktail dresses $99 & –
Big designer sale all at -50% & up, prom and cocktail dresses by Adrianna Papell, Hervé Léger, Pink Martini, Just Cavalli, Lipsy, Little Mistress, Siste's, etc. Hurry up, quantities and sizes are limited.
---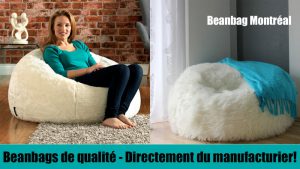 Beanbags à prix d'entrepôt! 60$ et plus
Découvrez nos poufs (beanbag)! De qualité, lavable et fait au Québec! Directement du manufacturier: 23 couleurs et 37 modèles en inventaire dont à poils longs & shaggy. À partir de 60$ pour enfant, 80$ pour adulte. Aussi, tapis en fourrure, peaux…
---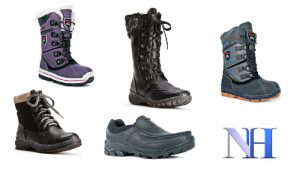 Beanbags at warehouse prices-$60 and up
Discover our high quality beanbags! From the manufacturer, 23 colors and 37 trendy styles in stock including faux-fur and shaggy! Washable and made in Quebec. Models for kids $60 and up, adults $80 and up & many more styles! Also, fur and hide rugs.
---