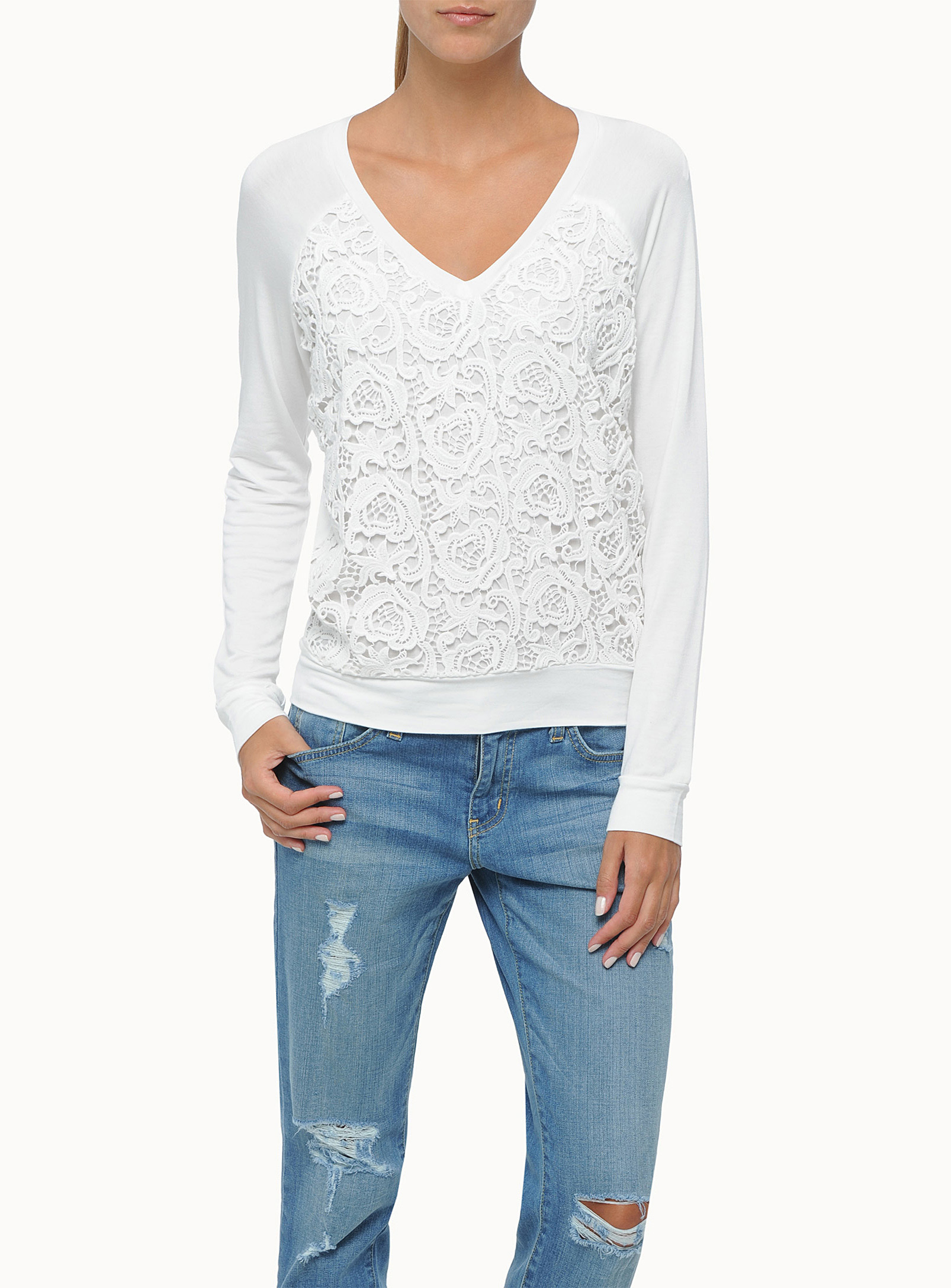 30 Sep

Lace

By Caroline Savard, fashion stylist: www.lamodeavecstyle.com

Unfortunately, summer is behind us and it is now time to think about the fall trends. While you might be considering filling your wardrobe with woollens and replacing glamour for comfort, this blog is about lace, which is establishing itself as a predominant trend. Undisputed symbol of femininity, lace is versatile and can easily adapt to suit any occasion.

This textile can be sexy and romantic at the same time. It goes well with silk and flowing fabrics for a classic outfit. On the other hand, lace paired with leather and denim will present a more relaxed look.

For the office, choose a lace skirt or dress that you can wear with a jacket or a cardigan. Put on a denim jacket to give a more casual touch to your outfit and you will be ready to meet up with friends. Do not forget lace tights that will add a chic and feminine look to any little black dress.

For week-ends, there is nothing like a appliqué fine knit sweater combined with jeans or chino pants. You will be comfortable as well as stylish.

Enjoy a great fall!
Photo: H&M
Photo: Reitmans
Photo: DIM
Photo: Zara
Photo: Tristan
Photo: Banana Republic
Photo: Simons
Passionate about fashion and style since my childhood, I am constantly looking for new trends and inspirations. As a fashion blogger and personal stylist for La Mode avec Style since 3 years now, I spend most of my time shoping, leafing through magazines and attending fashion events, in order to keep abreast of the news in the fashion world. Inveterate shopper, I love to discover new boutiques and emerging designers.
However, I pay special attention preserving my own style. Our image is our personal signature, it is important to keep it in mind when trying to follow fashion trends. My style is at once classic but equally edgy and modern. As a stylist, I combine fabrics, textures and colors to create trendy looks ! I distinguish myself by my ability to combine different styles creating a coherent et artistic whole. I'm versatile and I have a great capacity to adapt, then no matter the challenge, I'm ready for it.