08 Oct

How to organize a great Halloween party

Halloween is around the corner and it's the best excuse to throw a costume party! Here's some advice to have the best evening as possible. 
Choosing a theme
The first step is to choose a good theme for your night. Themes such as a haunted house, a fair, a cemetery, a hospital or Harry Potter are always great and easy. Many websites can help you create the chosen theme. Every theme needs its personalized scenery and food.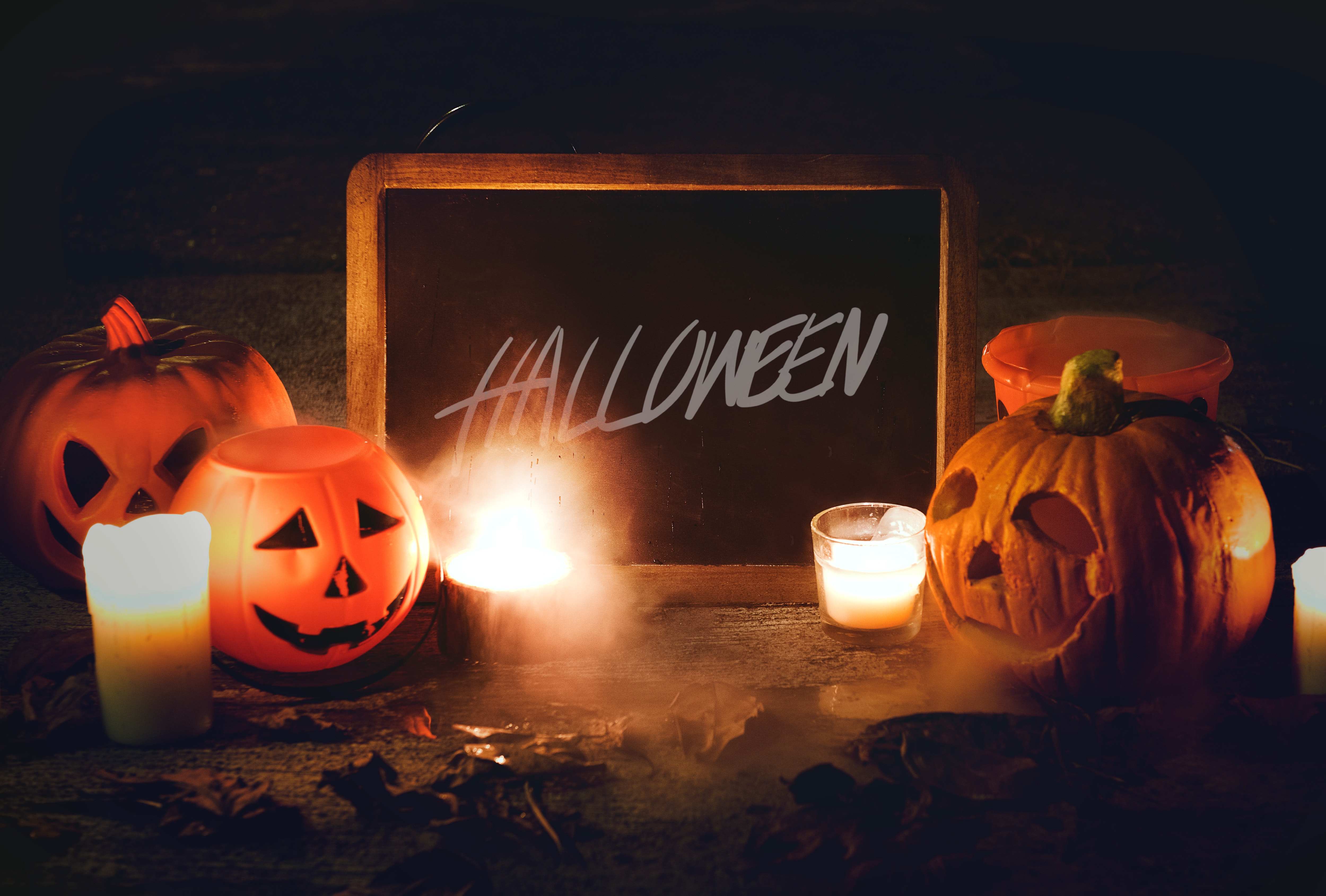 Decorating the place
The decor is a major element of the evening. Without it, you would have no ambiance at all! Some caution/danger banners can be really useful to forbid access to a room. Of course, spider webs everywhere is a must, no matter what is the theme you chose. 
One simple thing that I like to do is to put some spider webs and spiders in a mason jar with a glow stick in the middle. You will get a cozy and mysterious light in your room, to keep the atmosphere you wanted. 
Another idea to lighten your rooms is to put flameless LED candles under witch hats, hanging from the ceiling. It's a bit more complicated, but the result is amazing, especially if you are doing a witchcraft theme. 
You could also simply change all your light bulbs for colored ones or put candles in wine bottles. A smoke machine in your hallway is really great if you want to create some dramatic entries of your guests coming out of the fog. 
To make your snack table better, my advice is to do red contouring on a cauliflower and then place it in a water tank filled with water and a bit of soy sauce. You will get a nice brain in formalin! 
You want to separate your rooms? There's nothing easier! You only need to tear fringes in garbage bags and hang them to your door frames. For more decoration tricks don't miss our next week article on DIY decorations! 
Music is also really important for your scenery. It is a good idea to prepare your playlist in advance, so you don't end up without music or chained to your phone all night looking for the next song. A little scary music, following your theme, at the beginning of the party is a great way to welcome your guests. Then you will need something more up beat. You want people  to feel like dancing and have fun.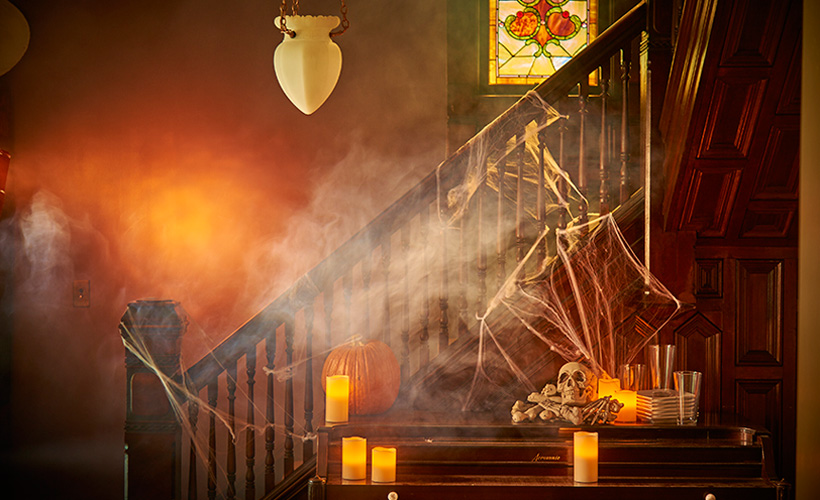 What are we eating?
You must absolutely have a variety of snacks which should follow your theme! One simple idea is to put a frayed Ficello on a pretzel and you will get yourself a witch broom. A guacamole vomiting pumpkin is always appreciated and will make your guests laugh. Most important, don't forget the sweets, it's Halloween! Some jello worms (made from straws), gummy worms, witch fingers cookies and a variety of well-themed-decorated cupcakes will make everyone happy. 
If you want something more salty, you could sculpt pumpkin faces in orange peppers stuffed according to your taste. You could also use Pillsbury dough to create little mummy sausages or make fake rotten eggs sandwiches with eggs and avocados. 
The most important thing is, of course, the punch. You can't let your guests die of thirst! Any punch will be great, but you must decorate it. A frozen latex glove or litchis stuffed with blueberries or cherries will get you floating body parts and nasty eyes effects. That will give your guests some chills!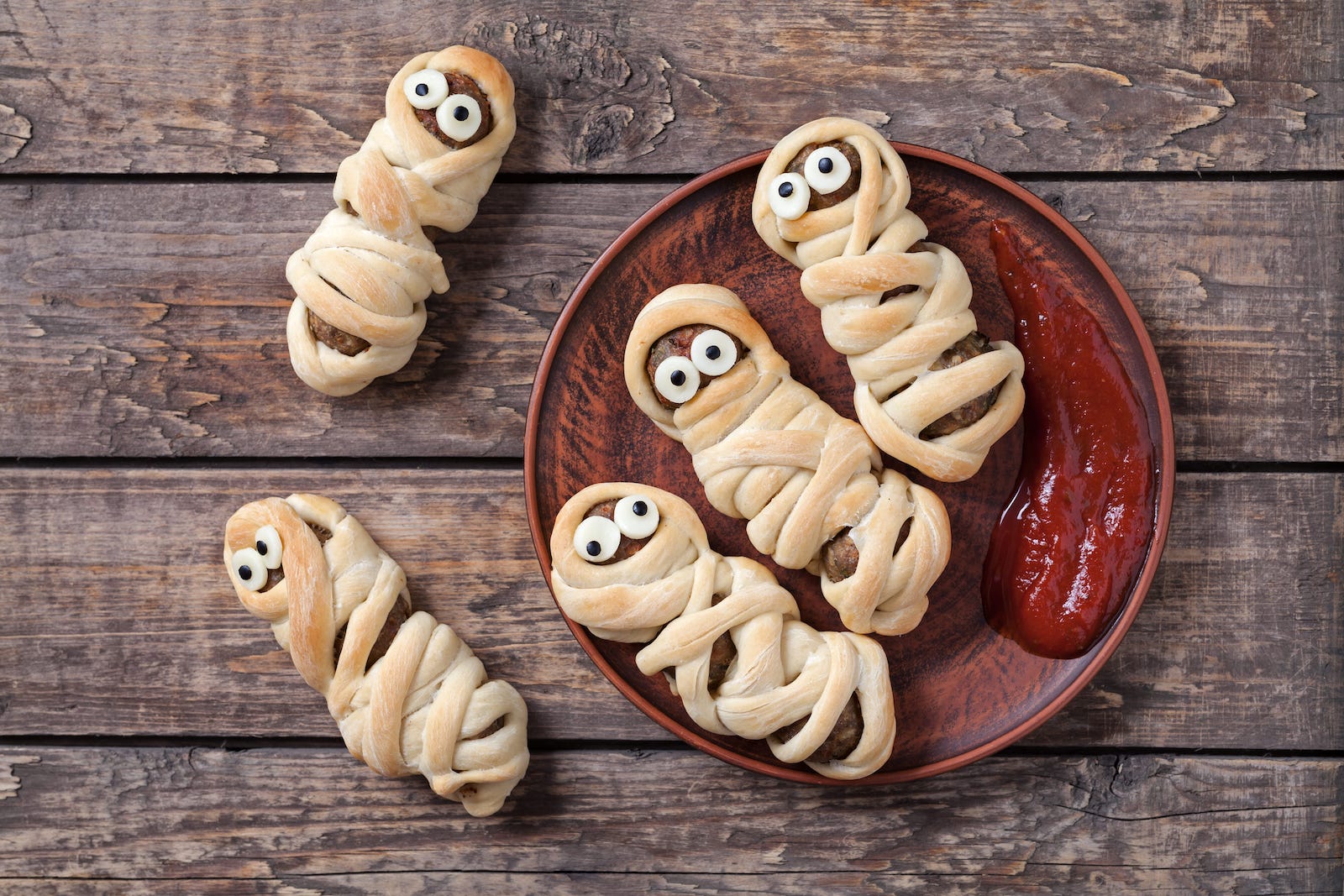 A bit of animation
Some games can spice up your party and make it original. A costume contest is always popular and motivates your guests to choose the best costume to disguise themselves. If you want to laugh, I suggest you play the mummy game. It is really simple, you are in teams of two and you need to transform your partner in toilet paper mummy before the other teams. 
If you want a nasty game, put some gross things in boxes and make your blindfolded guests touch and guess what it is.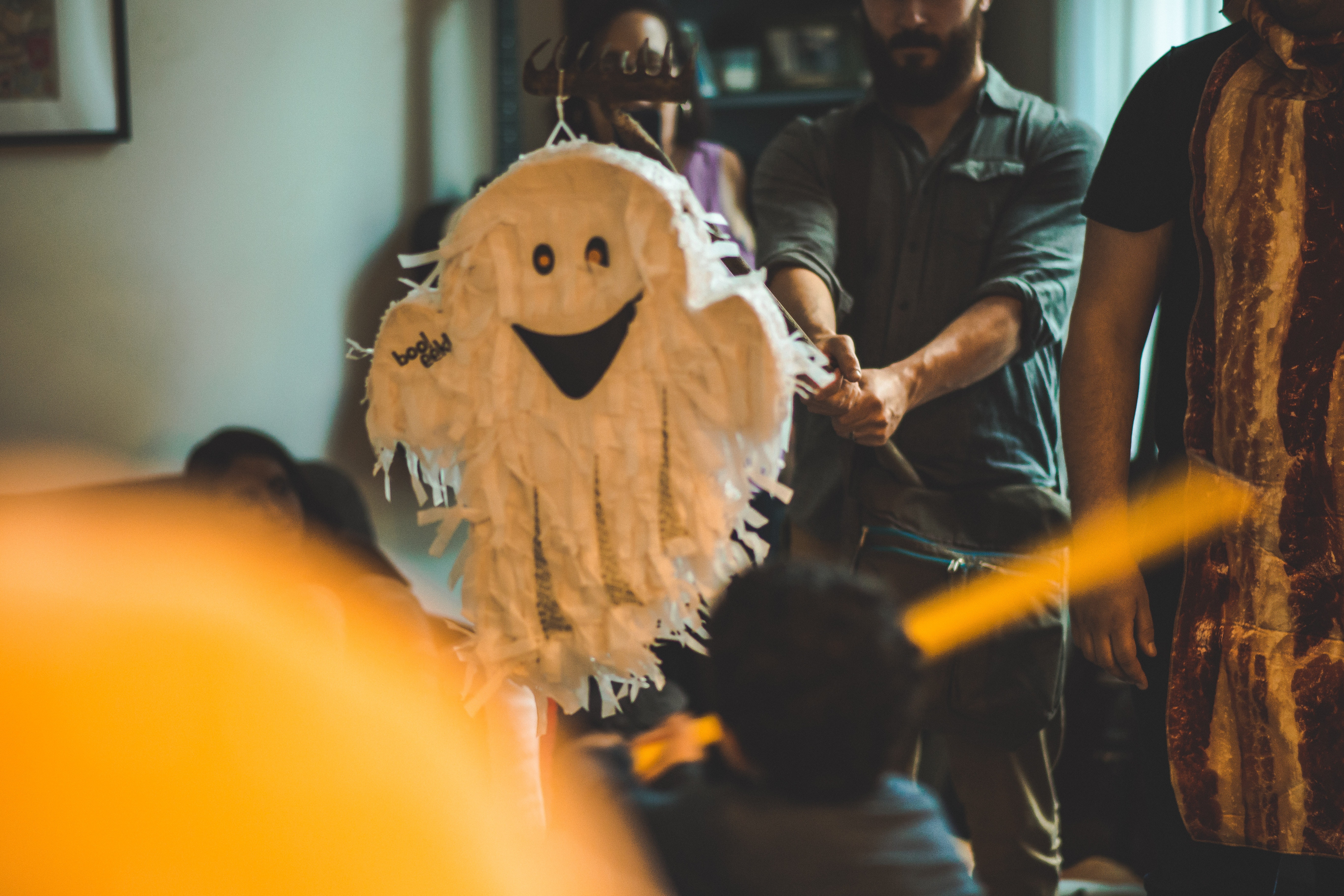 Witch or clown?
Finally, a choice that seems insignificant but is primary, is your costume choice! It is important to choose a costume that is not too warm and not too cool because you need to be comfortable all night long. You can't take off your costume during the night because you will be hosting. You must be at ease and make sure to be rapidly recognizable in case of a problematic situation, that means no mask! 
To conclude, I suggest you don't wait until last minute to begin organizing your party and you should send your invitations quickly. Don't forget to gently remind your guests a couple of days prior to the event, that the night is coming soon. With all my advices, you should have a wonderful night. You party will surely be mind blowing!