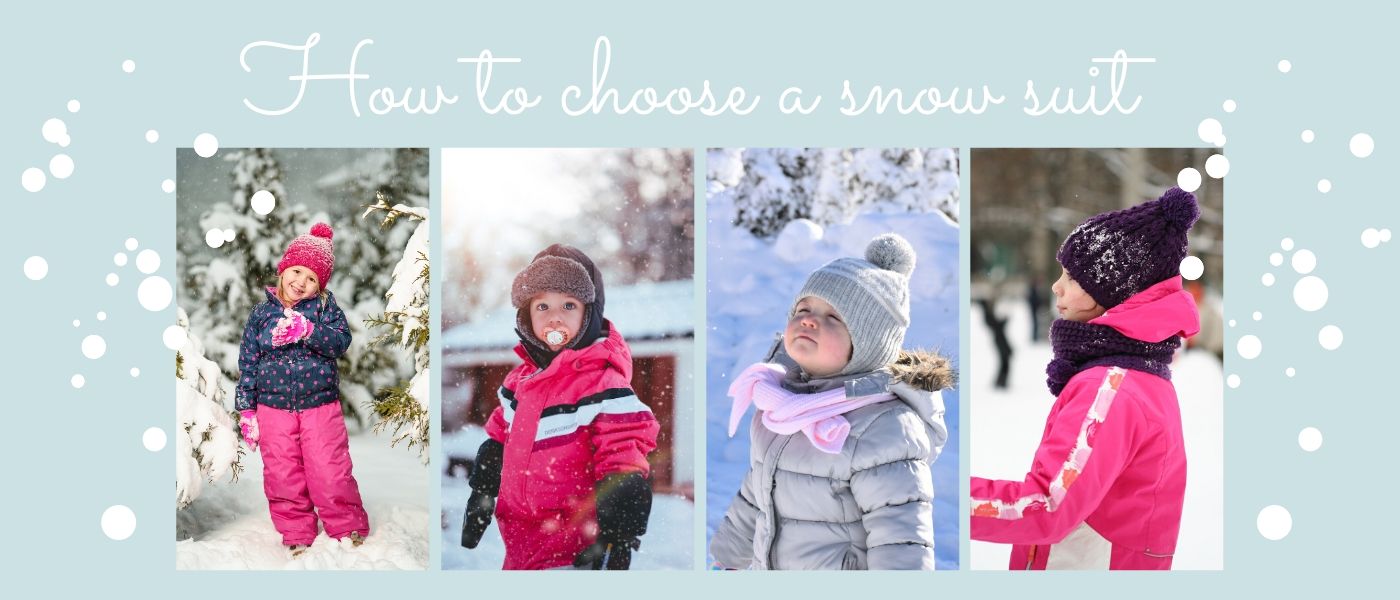 11 Nov

How to choose a snow suit

Winter is coming soon and you are getting ready to buy snow suits for your children? Here are some tips to help you make the right choice.
When to choose a one-piece or a two-piece?
The one-piece snow suit is a better choice for toddlers, easy on and easy off, less cumbersome when carrying the child in your arms, for stroller and car seat. In addition, the one-piece keeps better body heat thus protecting the child from cold air infiltration.
The two-piece is more suitable for the active child. It is also more convenient to wear. The coat can be worn alone, it is not always necessary to put on the pants if the child does not play outside.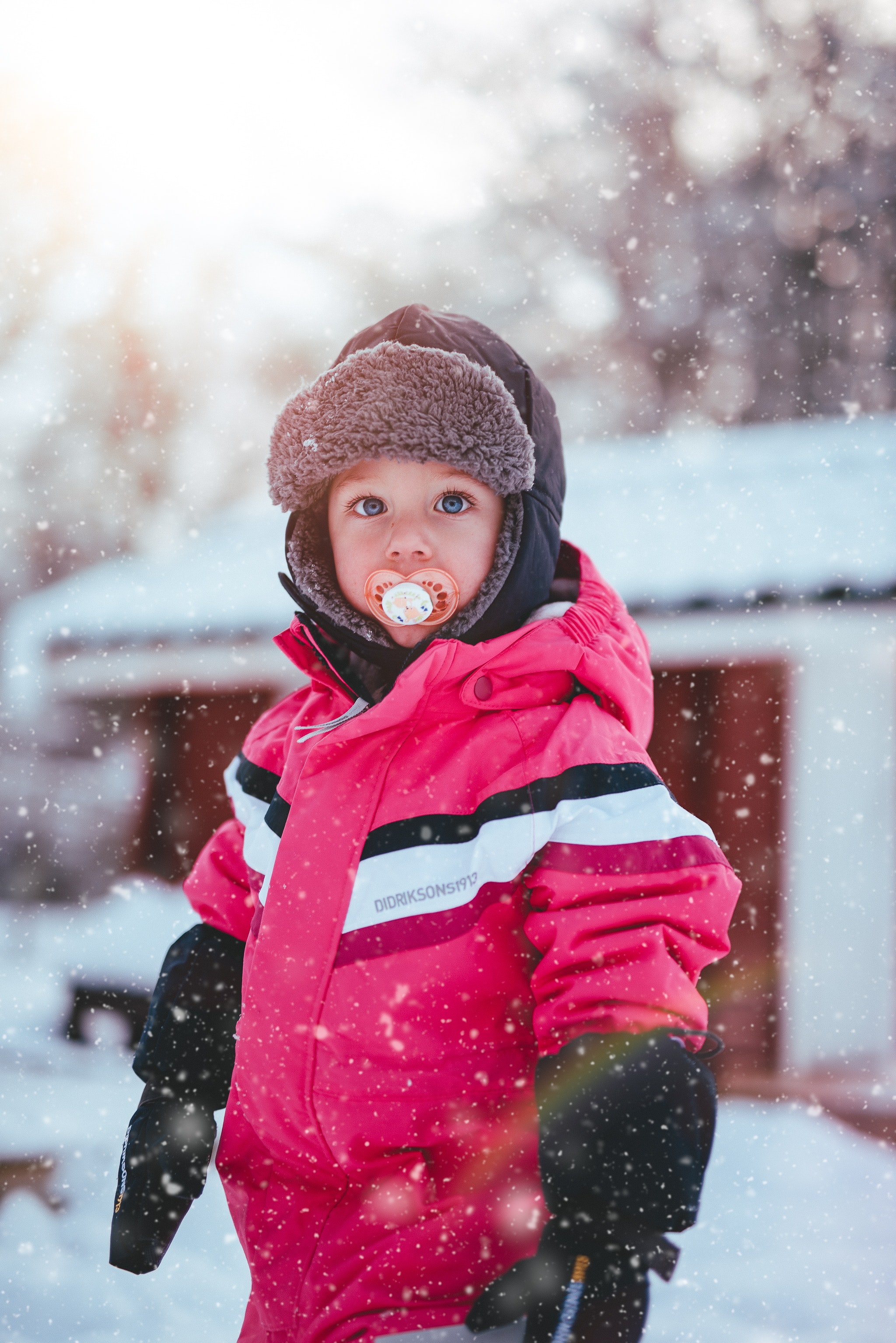 How to choose warm and well insulated clothes? Isolated does not mean thick!
New insulating technologies, such as Primaloft, Thinsulate and Omni-Heat are composed of hollow fibers that store air and allow the body to warm clothes; these technologies make winter coats of good quality very light and efficient, which facilitates mobility and thus increases the pleasure of playing outside. Opt for a suit with good insulation that protects up to -30 ° C.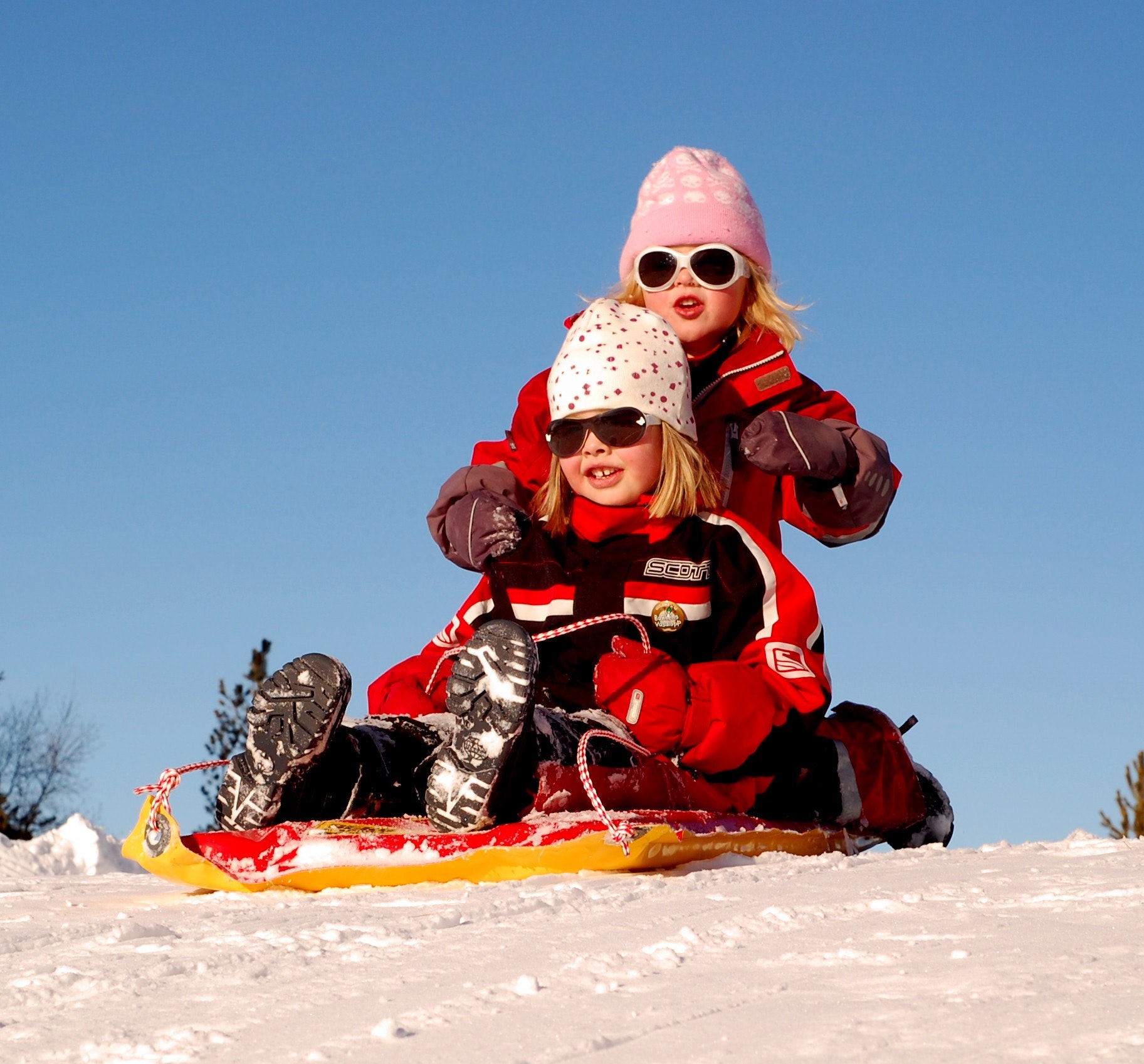 Waterproof and breathability 
The waterproof index is an important aspect that should not be overlooked. To allow your child to play outside for a long time and stay dry, look for a water resistance rating of 5,000 mm or more. For the snowsuit, look for fabrics made from synthetic fibers like nylon and polyester. Thin, supple and light, these fabrics are perfect for those days when snow and rain are part of it!
The coat and snow pants must breathe to avoid perspiration, look for the word "breathable" on the label.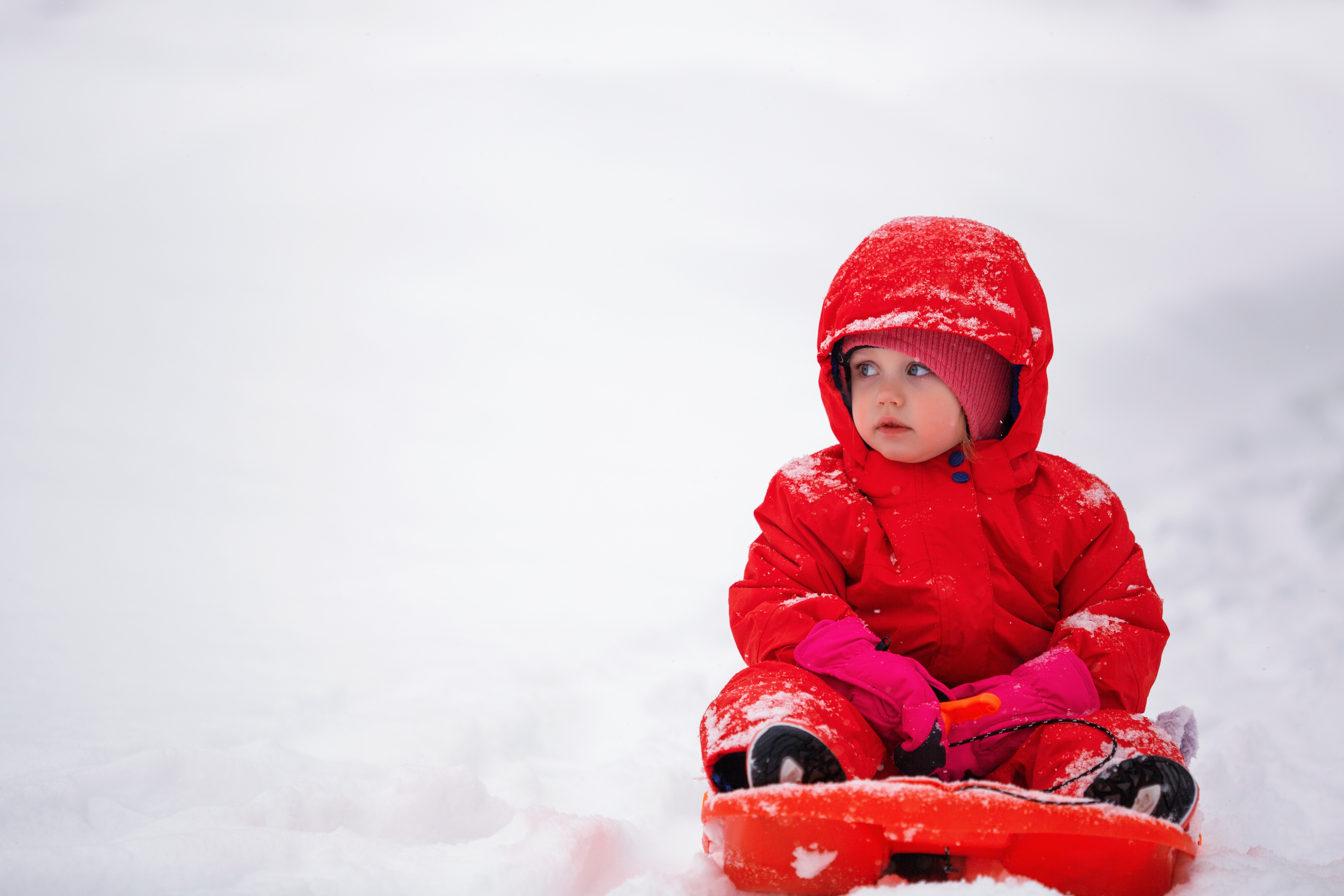 Cold protection features to look for 
Snow coat
Detachable, adjustable and secure hood

Front opening with good quality zipper and windproof zipper cover,

Elastic band with snap at the waist that tightens the coat on the body

Lined collar and cuffs

Adjustable wrist with Velcro® tab.
Snow pant 
Prefer a bib-style pant that goes up high in the back with adjustable straps and elastic to a regular snow pant

Boot gaiters for protection from the snow

Reinforcements at the seat and knees.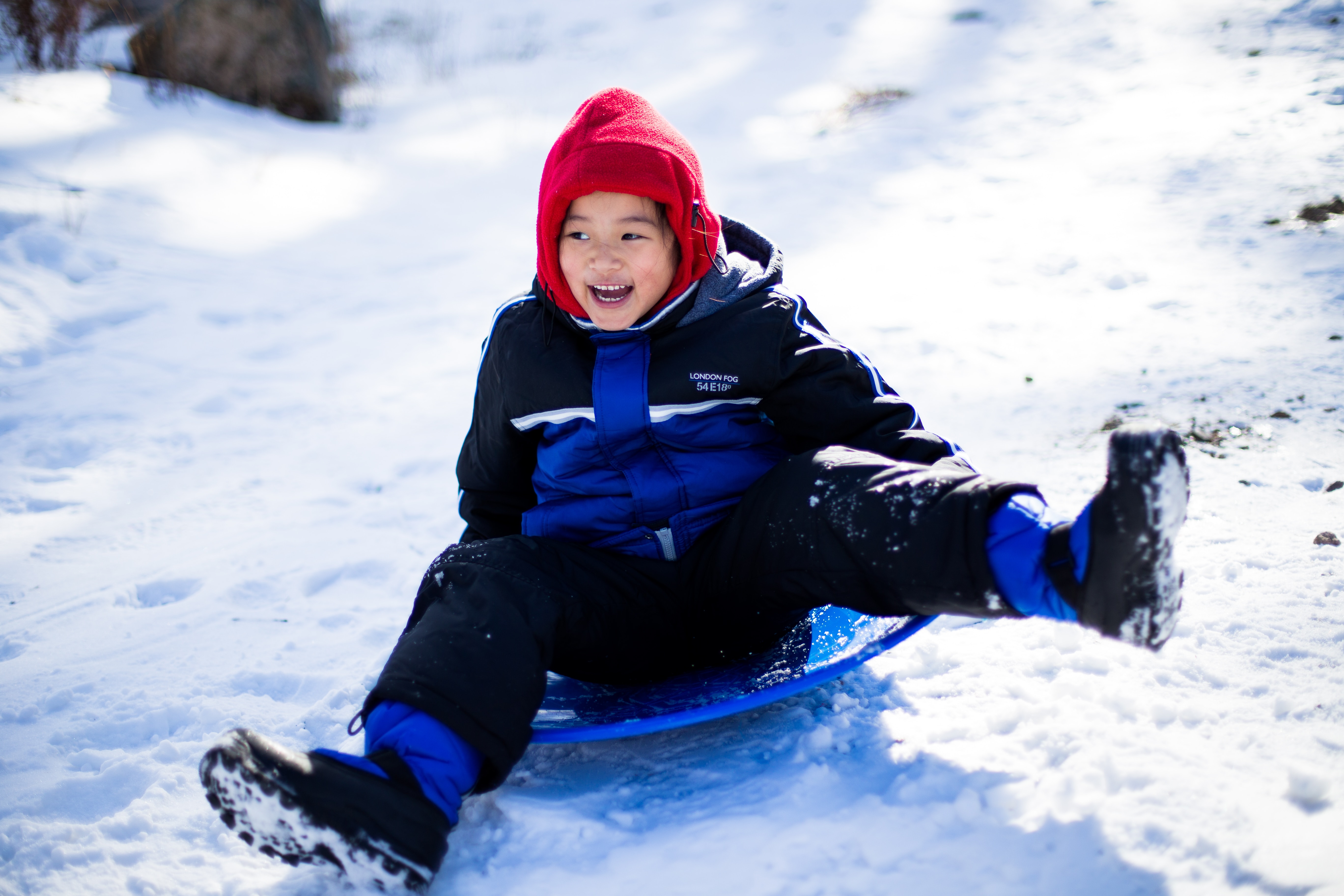 The right snow suit size for a 2 year wear
Do not choose a model that is too big or too small. A snowsuit should allow children to move freely and wear layers underneath, but it shouldn't be so baggy it causes them to trip or allows cold air to get in. He must be able to put a big sweater underneath without being squeezed.
For the coat, front zipper closed, arms straight on each side of the body, the sleeve should be long enough for only the fingertips to exceed. 
Adjust the straps of the snow pants to the correct height; turn the bottom of the pants 4 inches it should get to the bottom of your child's ankle.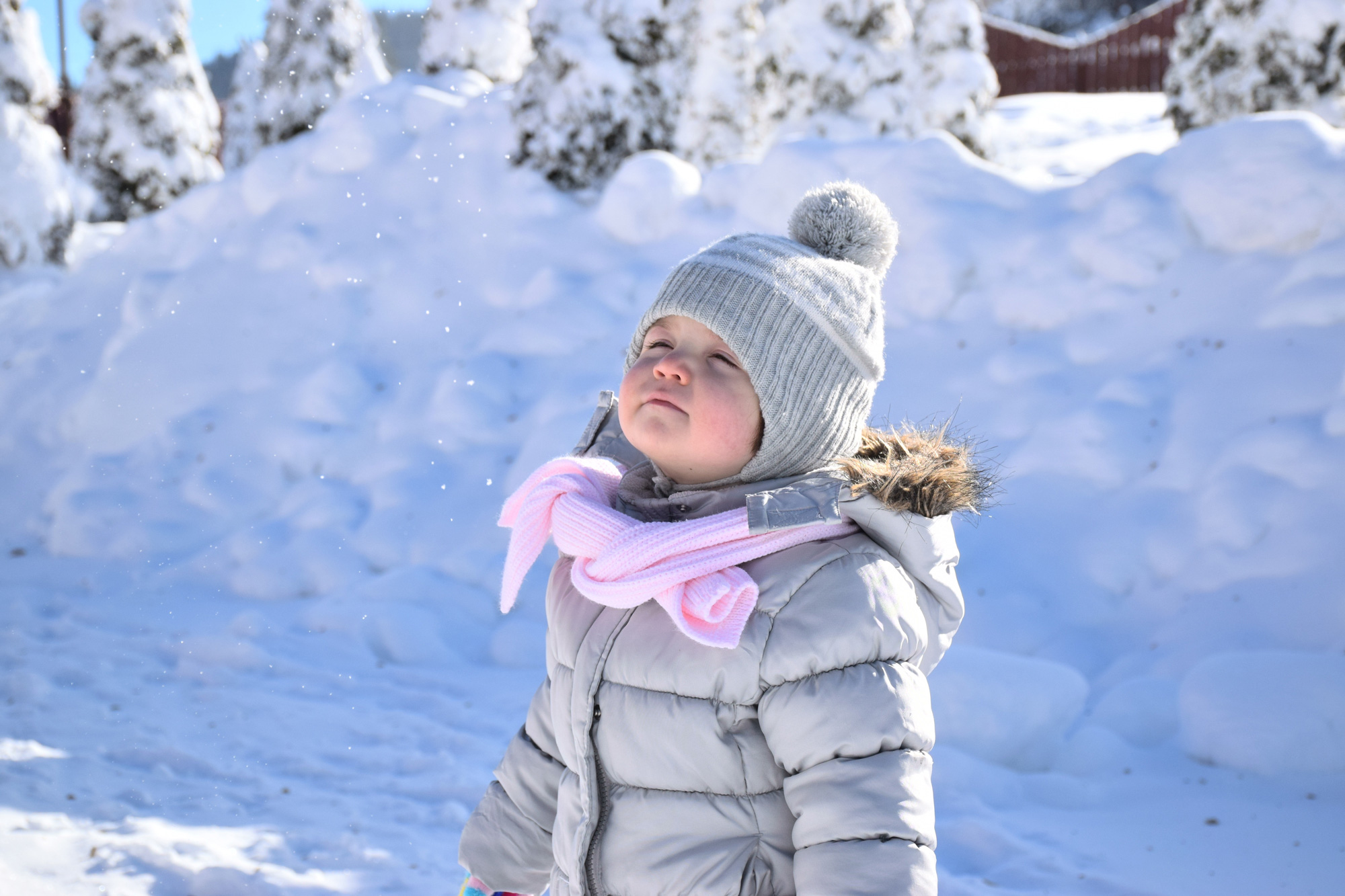 How to clean and care for snow suits?
Check the labels for cleaning instructions, as it varies between materials. Dirt and grime can disrupt the waterproofing and breathability by clogging the pores and preventing water vapor from escaping. Cleaning opens the pores and improves clothing performance. DO NOT use fabric softener. NEVER place snow clothes in the dryer. After washing, hang them to air dry away from direct sunlight or a heat source. Snow suits SLOULD NOT be dry-cleaned because the cleaning chemicals are too harsh for the waterproof coating.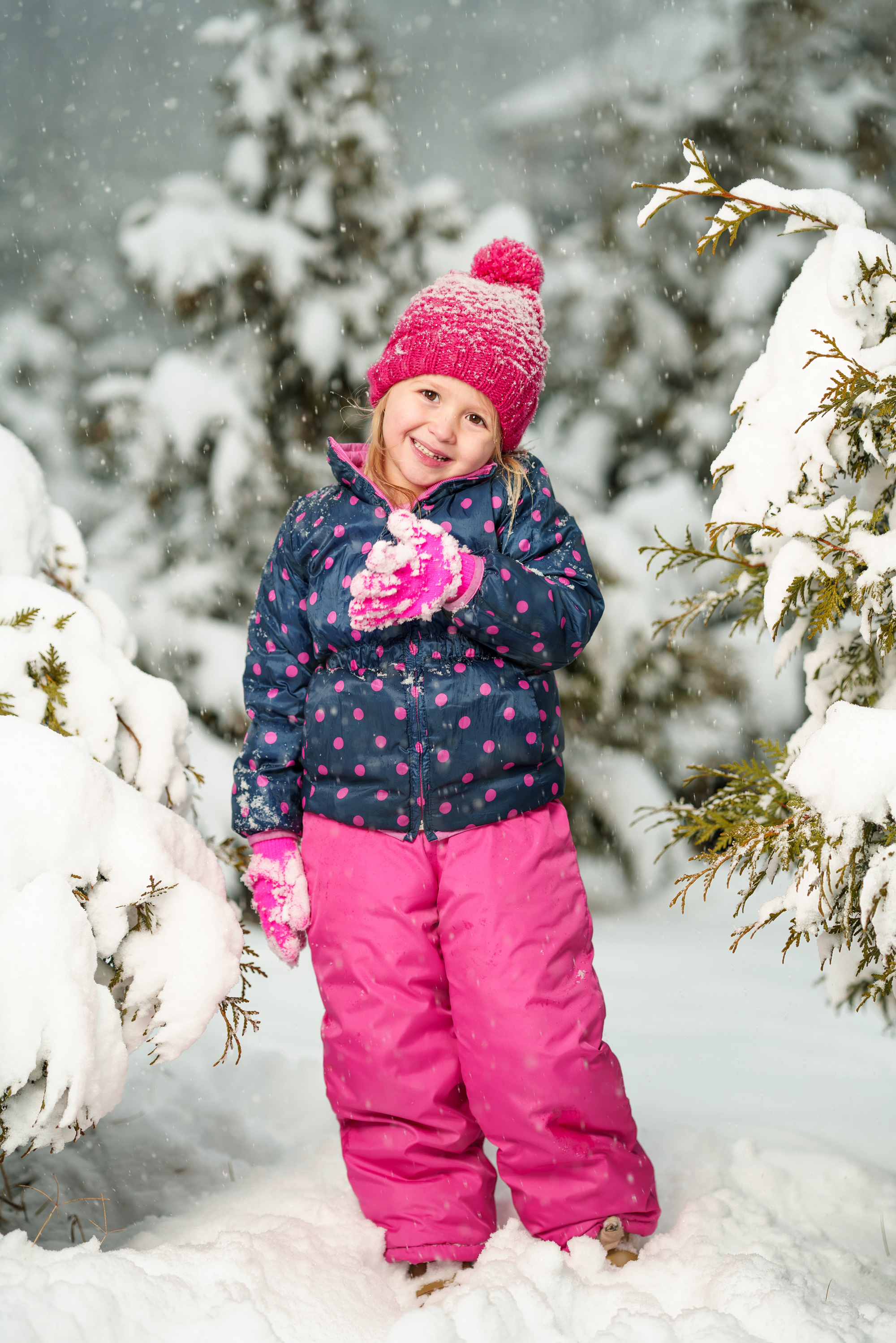 Other features to consider
Choose bright colors so that your child is always visible when playing outdoors.

Reflective trim ensures better safety in the dark.

It is always possible to control heat levels by adding layers of clothing under the snowsuit.

Many manufacturers add a built-in extension to the sleeves and legs that allow the garment to be worn longer.

A replacement snow pant is essential for children who like to play in the snow.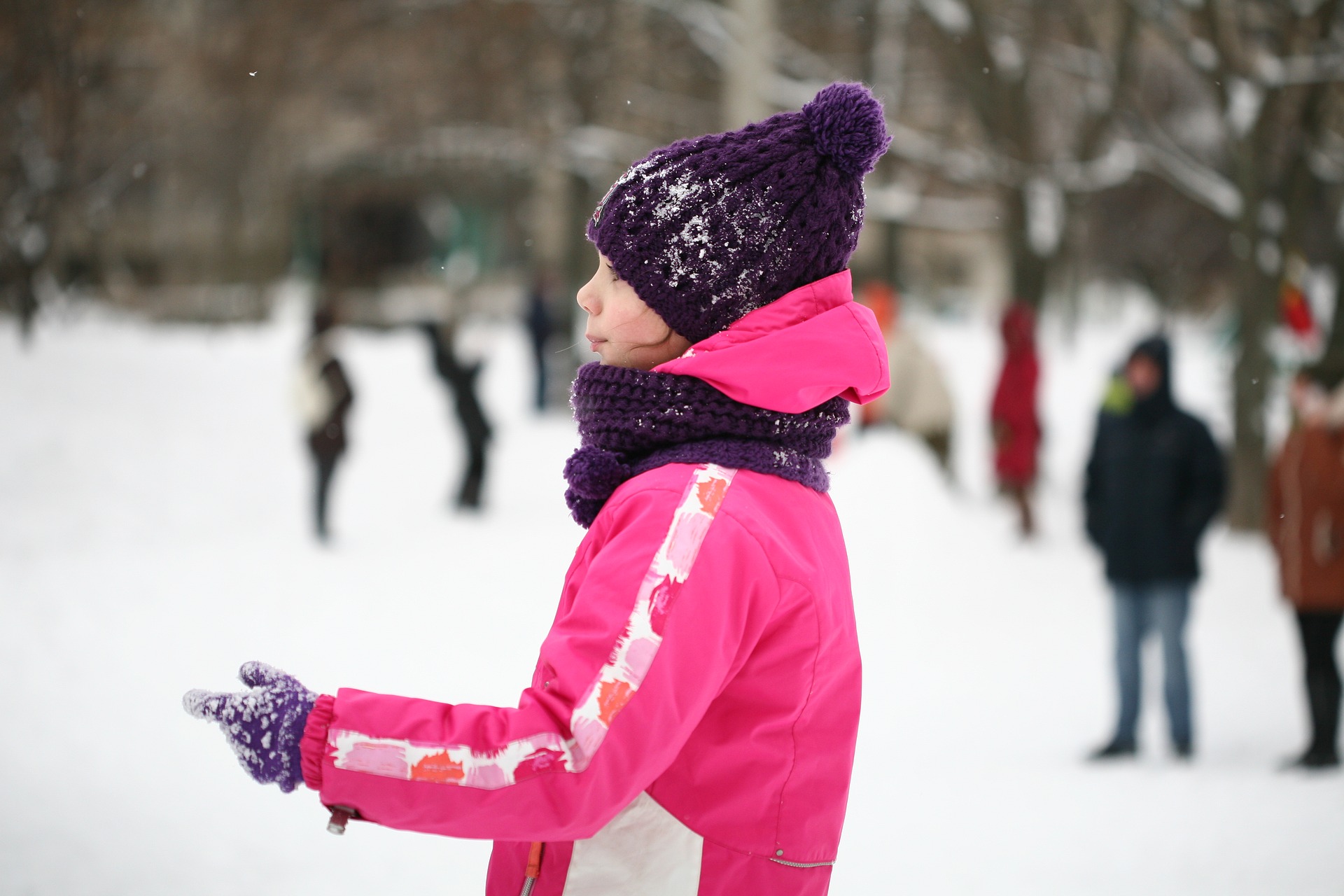 Have your child put on the chosen snow suit himself, make sure he moves easily and is comfortable. Remember, the winter is long in Quebec and the snow suit will be worn every day for several months. It is important to make the right choice!