23 Jan

Experience Harricana's ecoluxury world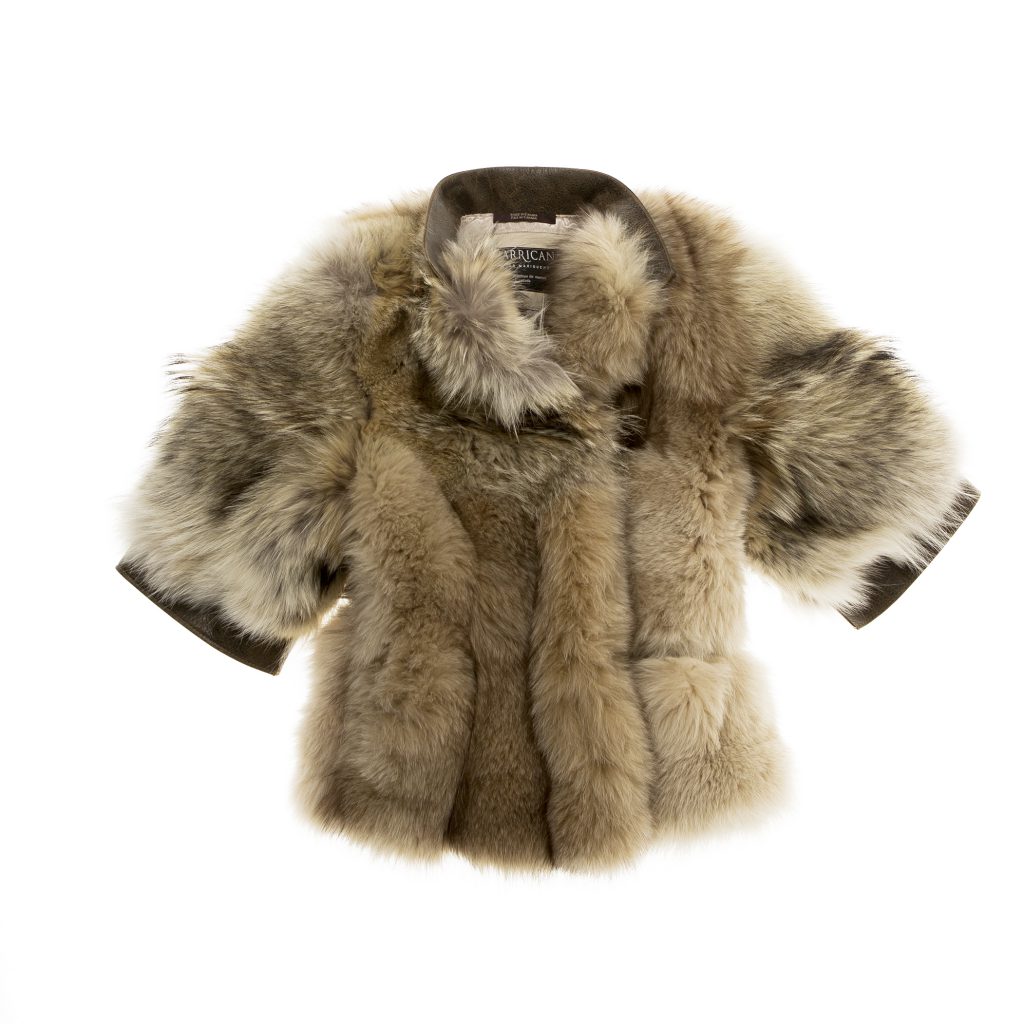 In collaboration with

In today's fashion industry, fur has become more accessible than ever. Fur has entered the average fashionista's closet and can been seen on every shoulder on the street.
Fur has always been a material that women hesitated to wear; along with the ethical issues and high cost, fur has always been associated with high-class society, Hollywood icons and socialites, and furthermore with wealthy narrow-minded old women. Fur can be seen as outrageous, overly luxurious and too predictable, but with Mariouche Gagné, everything has changed!
Mariouche and her world-unique concept
Mariouche GAGNÉ, a 38-year-old Quebecois designer, has become ethical fashion's favorite. She was 20 years old when she decided to take part in a design contest in order to earn some money for her studies. « Due to lack of materials, I took the liberty of cutting through my mother's old fur coat to make ski clothing », recounts the young designer. A new concept was born. Ten or so awards later, Mariouche Gagné remains as rebellious as her knife is sharp. Her creative magic, her innovative vision and her incomparable talent can transform a lifeless fur coat into a unique and elegant piece ready to live again.
An idea that snowballed…
In 1994, Mariouche Gagné took her first step and created Harricana in Montreal, a company that now counts 20 employees. Her clothing and accessories, which are sold in 190 stores in 15 countries (Canada, Japan, France, Italy, Switzerland, USA, and others), have become so desirable that among her clients we count Jane Birkin, Françoise Hardy and Johnny Hallyday.
Previously an old 600-m2bank, the Atelier-boutique in Montreal is a large, airy and illuminated space. With its pristine white walls, it feels just like the North Pole, with the fur garments warming-up the atmosphere. Here, everything is soaked in luxury, and yet, these garments have all been worn before. In the basement, two young women prepare some old fur coats purchased by the company, waiting to be transformed into jackets, slippers, ski boots or aviator hats.
Two collections per year (one in fur for the winter season, the other in silk or made from recycled wedding dresses for summer).
A wide product range: hats, gloves, scarves, hair elastics, cuffs, handbags, sweaters and coats.
Beautiful recycled furs.
Affordable prices for unique fur pieces.
20 years later, more than 60 000 thousand coats have been recycled in this atelier and sold worldwide under the Harricana label.
ENVIRONMENTAL involvement behind the HARRICANA label
'We let the foxes, the sheep, the coyotes, the fishers, the stoats, the weasels, the skunks, the marmots, the rabbits, the squirrels, the chinchillas, the wolves, the lynxes, the beavers, the raccoons, the musquash rats, the minks, live in peace by giving another soul to old fur coats.'
Thanks to an innovative and ecological concept, HARRICANA has managed to bring fur back into fashionably stylized must-have items, which were widely contested throughout the 80s and the 90s by animal rights organizations. Mariouche has succeeded in making ecological, luxurious garments and accessories by using second-hand materials.
Fashion innovation while respecting the environment
For many years now, our expertise and our environmental involvement has allowed us to pass down emotions from generation to generation, by recycling noble materials in ready-to-wear articles and accessories. We have spared the lives of more than 600 000 animals by giving a new life to more than 60 000 coats, silk scarves, cashmere garments, and wedding dresses, which were all destined to be forgotten until someone decided to give them a new form.
Beautiful fabrics and materials are brought into a new light and become unique pieces, proving that fashion can also be sustainable.
Since ecology and respect of man and nature are intrinsic values within Harricana, we decided to produce 95% of the products in Canada within an ethical framework, as we try our best to recycle as much as possible. The materials used are of high quality and allow people to get comfortable and beautiful garments. This is a necessary philosophy now that sustainable development and corporate social responsibility have become major issues.
The company's unique, innovative and creative technique has put Harricana on top of Canada's most respectable companies in the fashion industry.
ECOLUXE now on the web
If you cannot visit one of the ECOLUXE boutiques, you can go on their website!
The unveiling of its new e-shop on November 28, illustrates the growing popularity of the brand beyond the Quebec territory. By proposing worldwide shipping, this new platform is the next level of brand development and puts Harricana on the world map. The website responds to costumers' needs by allowing them to browse through the entire collection from the comfort of their own homes.
Through this new website, inspired by the collections and the brand image, customers can now experience Harricana's ecoluxury world directly on the web, regardless of where they are.
For more information, visit harricana.qc.ca