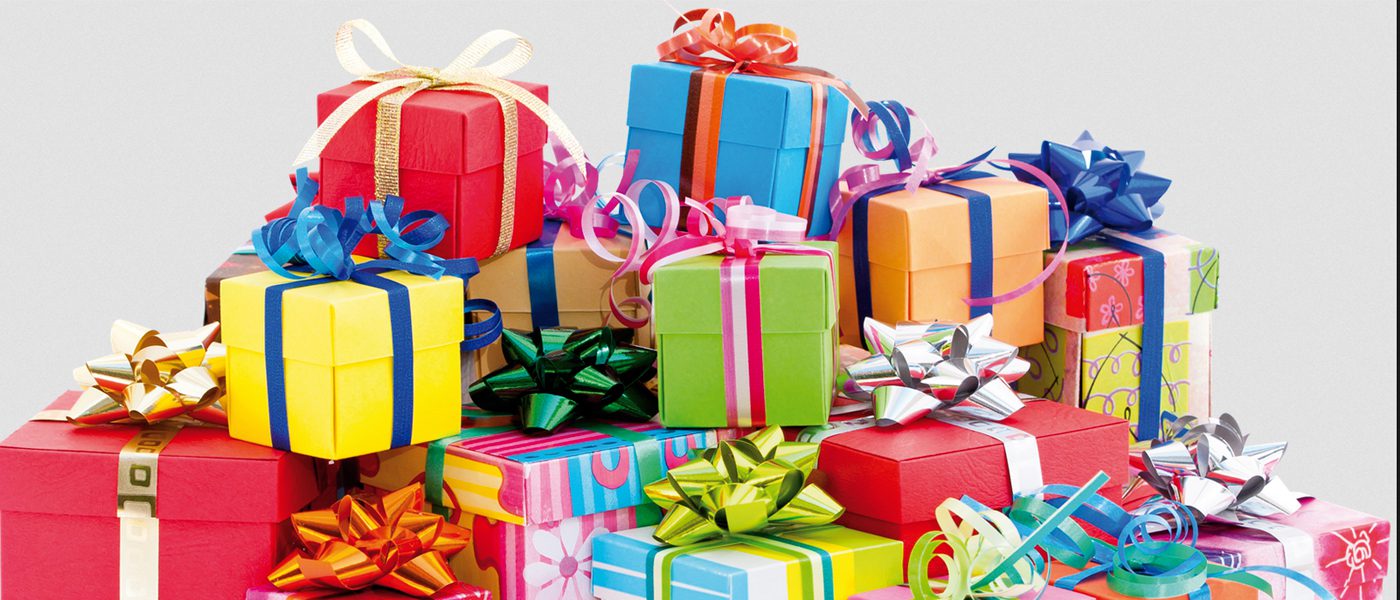 05 Dec

Gift ideas at small prices!

You want to give more to your loved ones, but your budget doesn't allow it? Here are more than 20 sales to help you save money on Xmas gifts! Give more for the same price!
Gifts for kids
Danawares is holding their Holiday warehouse sale December 3 to 10! One week only, find all the gifts you need with savings up to 75% off: toys, jewelry, gifts for all ages and even pet products! Paw Patrol, Pokémon, Frozen, Minions, Star Wars, Lego.
The Pierre Belvédère super sale is back until December 11th, 2016. Up to 85% off stationery, toys and games. Perfect gift ideas for the Holidays!
Don't miss this great warehouse sale and save up to 70% on quality bicycle accessories, such as child carriers, trailers, pedal-free running bikes, scooters, bicycle bags and selected toys. Our brands : Bellelli, Mamma Cangura and Geomag.
Warehouse sale for babies and children until December 20th! Discounts up to 75% on several major brands. Petits Coulous with small imperfections. Gift ideas, games, toys, puzzles, costumes, hats (winter-summer), tights, and much more.
JRC TOYS warehouse Holiday toy sale, save up to 70% off! We will open to public until December 24, 2016. Incredible deals on brand name toys, books, games, puzzles and more. Paw Patrol, Frozen, Vtech, Fisher-Price, Hasbro, Mattel, Mega Bloks.
Just in time for Xmas shopping! Toys mega liquidation sale. Save 30% to 70% off a wide selection of brand name toys such as Fisher Price and Hasbro. Overstock & open boxes. Come see us, everything must go!
Start your Xmas shopping! Shop the largest puzzle warehouse in Canada @ Jigsaw Jungle and save 10-75% suggested retail price on kids' puzzles. Ground puzzles, 3D, wood puzzles, paint by number: Ravensburger, White Mountain, Heye, Educa, Trefl & more.
Gifts for women
Diabolika is opening their warehouse to the public for a warehouse sale December 8,9,10 & 15,16,17. Women's clothing imported from Italy and jewelry from A.R.Z Crystals. Sterling silver 925, stainless steel jewelry & Swarovski crystal.
Last chance! Only 3 days, imported women's clothing sold at incredible prices! From December 8th to 10th, save up to 80% on well-known fashion brands. End of season, everything must go!
The Blush Warehouse Sale has all your shopping needs covered! Save up to 75% on tons of styles! Just for you, print a $10 coupon applicable on orders $75 or more, at the warehouse sale only!
Christmas designer warehouse sale! 3 days of savings on designer handbags, sunglasses, clothing, watches, Moncler Jackets, accessories and much more. Save up to 80%: Fendi, Prada, Yves Saint Laurent, Dior, Michael Kors, Chloé, Valentino and more!
Mega promotion at Verona shoes in Plaza Côte-des-Neiges! Until December 11th, only, save up to 70% off! Genuine suede lined boots at only $29.99.
Whether you are the type in advance or last minute, Claudel Lingerie is opening its doors every Saturday of December. Offer to your loved ones the comfort of our sleepwear at unbeatable prices. Save up to 80% off!
Two days only, on Saturday December 10th and December 17th, take advantage of Sigal Style Jewelry's sale! You'll save up to 70% on designer inspired sterling silver jewelry for women, men and kids.
Zarby International Holiday sample sale, December 14th to 16th! Come shop our exclusive brands up to 70% off! Sanctuary Clothing, Vince Camuto, Anonyme Designers and other amazing European men's & women's brands.
Swarovski crystal jewellery sample sale $5 to $25. Less 15% on the new collection. Bridal and special occasion jewellery, hair accessories, evening purses and more! Come visit us at Creations Georgianni opening sale and enjoy these great savings!
Looking for Holiday Gift Ideas? We have what you need: Pierre Cardin pantyhose and tights $5 or 3 for $10, men's shirts $10 or more, discounts of 50% to 70% off the regular price on men and women's belts, scarves, gloves, socks and more.
Gifts for men
Joe Aventure sample & overstock sale, December 8th to 10th. Save 40-70% off coats, snowshoes, sleeping bags, backpacks, shoes, socks, watches & more! Outdoor Research, Merrell, Pearl Izumi, Osprey, The North Face, Mountain Hard Wear, Polar & others.
JM invites you at their warehouse, for a special sale, December 9th & 10th! For two days only, take advantage of discounts up to 80% on our high quality underwear and loungewear for men and women as well as men's swimwear.
Suit sale at JAF's Liquidation Store in Laval, new selection! Suits starting at $149 and 100% wool suits starting at $179. Also, great savings on office and casual menswear -60% to -80%. Jeans from $35, shirts/polos/sweaters at 4 for $40.
Continental liquidation center in Châteauguay invites you to come by and save! Everything for the home & outdoors up to 70% off. Heating & cooling, kitchen, lighting, tools, outdoor living. Also, clothing for the whole family, household & pets, etc.
Warehouse surplus! Save up to an extra 30% on already reduced prices! Products for work in brands such as Dickies, Mechanix, Horizon, Terra, Gardena, Barry & Boulerice. Workwear, Hi-Vis, tools, accessories, gloves, kids mittens, etc. Open to public.
Exceptional new arrivals for men for immediate liquidation at NH Inc.! Save 65% and more on fashion & accessories! Ben Sherman, Fred Perry, Hugo Boss, Rails, Camper boots & shoes, Reebok, Eastland boots and much more.
Don't miss the end-of-season sale at Le Chemisier, everything must go! Save up to 90% off! Jeans, pants, shirts, ties, shoes starting at $10. Nautica, Buffalo, Parasuco, Antony Morato, Calvin Klein, Hugo Boss and much more.
Come shop at 1600 Chabanel Entrepôt mode! Great selection of men's suits at $99, new arrivals of slim fit suits at only $129, slim fit shirts from $19 to $39, shoes at $49, gift ideas and much more.
For more warehouse sales visit allsales.ca!