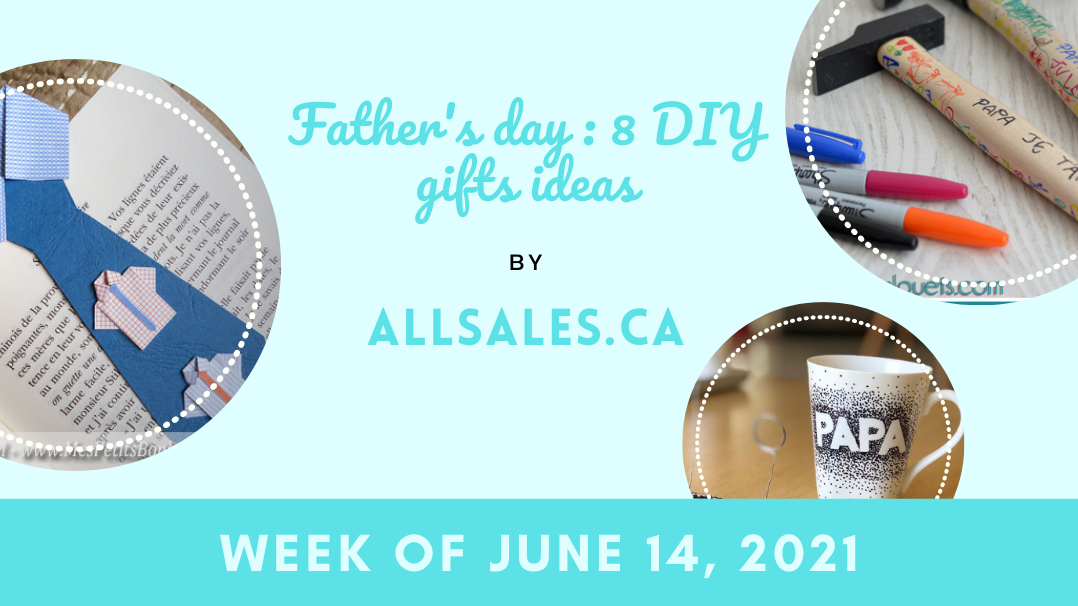 14 Jun

Father's Day : 8 DIY gifts ideas

Father's Day is next week and you haven't figured out what to get him yet? Discover 8 handmade gift ideas to make him happy!

Daddy loves to read? Make him a nice original bookmark so he never forgets the page he's on while reading. You can decorate it as you like with writings, photos, etc.

Whether he drinks coffee or not, he can also take his milk or juice in a cup! Instead of buying it, consider creating it yourself with permanent or porcelain pencils, or with ceramic paint. You can create a beautiful mug that represents your talents and personality.

You have a handyman dad at home? Make him a nice hammer decorated with kind words from the whole family! Maybe get a different hammer than the one he always uses, so it will last longer!

Create an awesome custom garland to celebrate your father on Father's day. You can write whatever you want and the kids can do it almost all by themselves if they're old enough.

Here you will find ideas for a do-it-yourself card that will please him even more than a purchased card. Create a personalized card adapted to his personality and your abilities and write a nice text to tell him what makes him such a good dad!

Keychains are a must, so take the opportunity to create a nice, simple, personalized keychain. You'll need to go buy some material, but the project should be pretty simple overall.

For this craft, you can buy a small jar dedicated to this kind of project or you can use an empty can. If you choose to use an empty can, make sure to cover it well so that it is not sharp anymore. Afterwards, you can decorate it as you wish!

You just need to practice your handwriting a little to make sure everything is well written, you can write I love you or any other message you want! It doesn't need to be perfect, it will be a great gift either way.

Don't hesitate to try one of these ideas to make your own gift for your father.

Happy Father's Day to all dads!