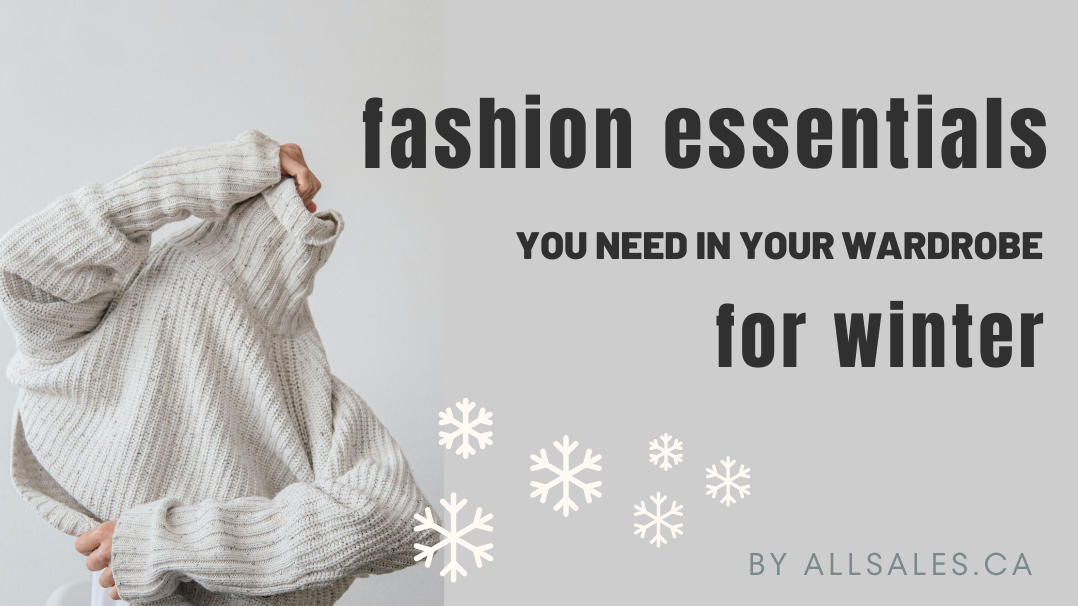 14 Nov

Fashion Essentials You Need in Your Wardrobe for Winter

Every season, we want to update our wardrobe according to trends and weather! For winter, we want to enjoy every occasion (going out or staying home) without needing an endless collection of clothes.

Here are some clothing essentials that will make it easier for you to create many outfits and start winter off on the right fashion track!

Basics are the foundation (obviously) of your wardrobe for all seasons. Turtleneck, t-shirt, long-sleeved sweater; no matter the style, these elements are important to match any clothes, chic or not. Prioritize neutral colors (white, black, gray).

Wear it with pants, or even with a skirt! It's a very comfortable tool that you'll want to wear more than you think.

To make your evenings out and family dinners more chic, having a classy and all-purpose coat will make your life easier!

Same thing with the boots! We like our usual winter boots, but they're more practical for walking in the snow than for pairing with our beautiful black dress.

Everyone should have a blazer in their wardrobe. The holiday season is just around the corner, and you'll definitely want a go-to black blazer to layer over any dress, or just add a chic edge to your everyday outfit.

Being comfortable is as important as being fashionable! We know very well that at home, you will prefer warm and comforting clothes!
PRICES ARE EFFECTIVE November 14, 2022 AND ARE SUBJECT TO CHANGE WITHOUT NOTICE.