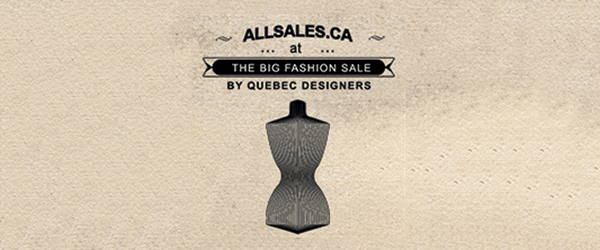 20 Oct

Discover the Relève créative! – Big Fashion Sale Fall 2015

The Espace Relève Créative is a well hidden place, but worthwhile to discover at the Montreal Big Fashion Sale by Quebec Designers. It's the perfect spot to find new Quebec designers and their work. Go take a look, you will not be disappointed!
---

"I love to create contemporary and vintage inspired garments that are the product of classic cuts and bold, colourful, daring prints on quality fabrics".
The garments are produced locally with high quality craftsmanship. With limited production runs and tailored selection of fabric, these garments are sure to never loose their uniqueness.
As great emphasis is placed on sourcing high quality textiles, some one off pieces, created with rare or limited edition prints, can occasionally be found.Whatever the occasion calls for, you will find pieces ranging from cute sundresses to formal floor-length frocks.
Left to right :
Origami skirt at $54
Arrow skirt at $54
Wrap dress at $95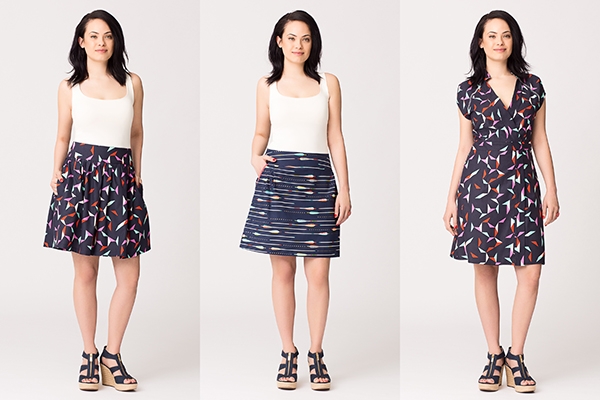 ---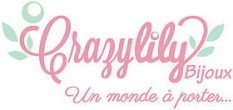 Crazy Lily Jewelry is girly and vintage style jewelry line. Each creation is illustrated by an image and represents a unique world, it may be marine style, pin'up, vintage or liberty. All the designs have a slight humorous side. For kids, we also have the universe of children with CraZys Minys.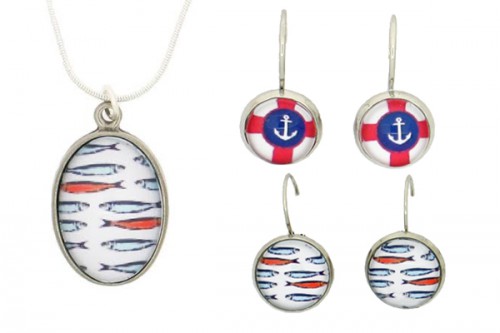 ---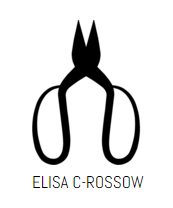 With a strong artistic identity, structured and timeless cuts, ELISA C-ROSSOW 's line is recognized by clothes that are both classic and contemporary, supported by purposeful absence of color and a minimalist aesthetic.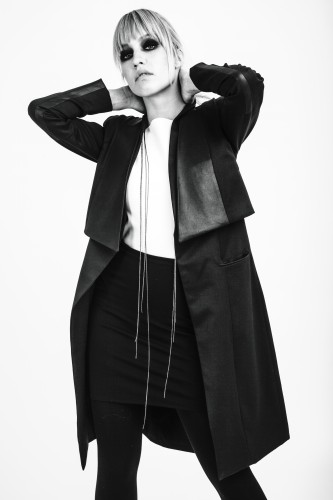 ---

Geneviève Paquette is a self-taught and eco-responsible designer from Montreal. Kazak creations are largely influenced by Geneviève's many travels as well as by her work in the field of costumes thus reflecting a combination of romance, ardour and modernity.
Leather and fur are central to Kazak's signature. Recycled garment being at the heart of all her pieces, the final result of her work will always be dictated by the material itself. Therefore, Kazak's accessories are a unique result combining imagination, character and personality.
Left to right :
Fur collar at $50
Hoody at $65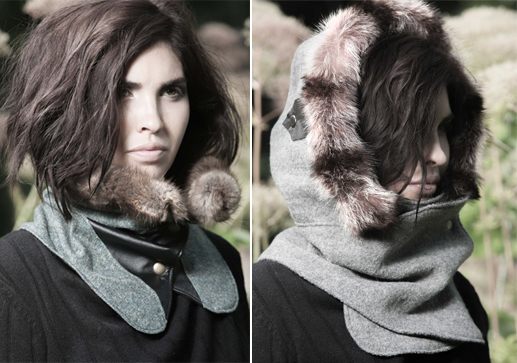 Handbag at $85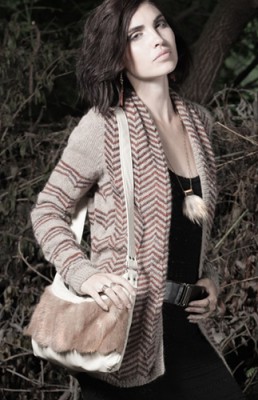 ---

The designers behind Magnou & Lacroix are against the Fast Fashion current.
Opting for unique pieces inspired by special materials and meeting of our cultural backgrounds.
Fully assembled and sewn by hand at our Montreal workshop.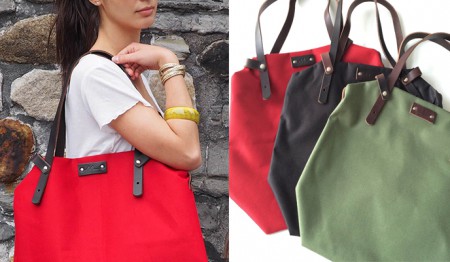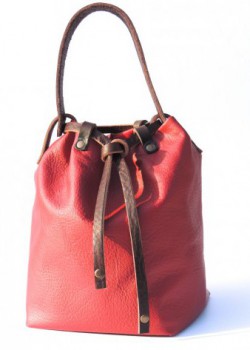 ---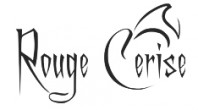 Pascale Falardeau designs accessories since 2009. She created Rouge Cerise in 2014, where she mixes textures and materials to get their maximum potential.
All her creations are made in her studio in Montreal. She harmoniously combines leather, textiles and fur, for a versatile and feminine look.
Left to right :
Keychains $5
Bracelet $20
Scarf $35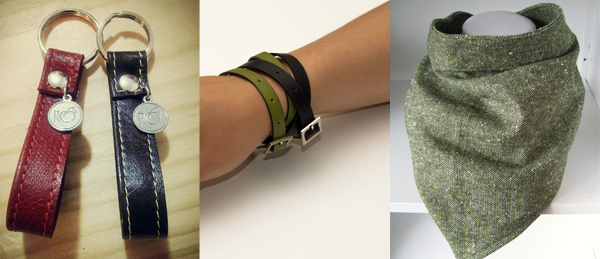 Left to right (below):
Handbag at $65
Handbag at $100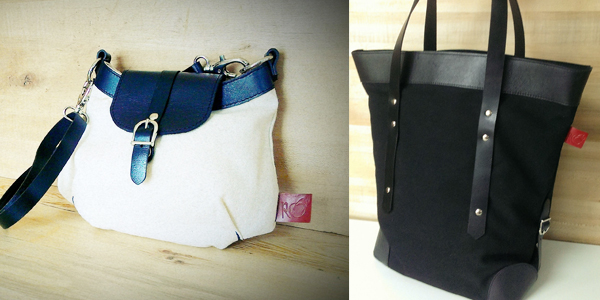 ---

Hélène Gallant-Roberge is a Quebec designer that conceives jewellery in sterling silver inspired from the environment that surrounds her. She loves to create a link between nature and urban art, precious and recycled materials such as fur and leather.
Let your edgy side shine with designs by Mohawki!
Bronze Caribou Panache – $55$ (top left)
Mohawki Logo Necklace – $49 (top right)
Cat ring – $67 (bottom left)
Icicle Earrings – $32 (bottom right)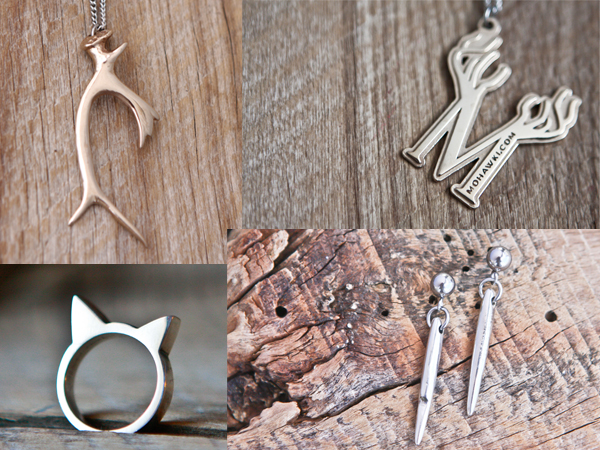 ---

In 2009, Geneviève Houde decides that she is ready to do her own thing and creates pinkmuchacha, a feminine clothing line for ready to wear clothes and special events. A collection for women of all ages who desire to stand out of the crowd by wearing quality clothes that fit well with small and unique details. For all occasions, from the most ordinary to the most extravagant, for the ones were we want a little something special to stand out from the ordinary.
Left to right:
Arianne Skirt at $50
Simone Jacket at 80$
Rachel tunic at $65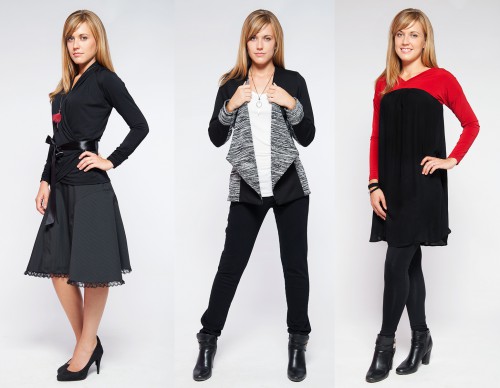 Knit scarf at $28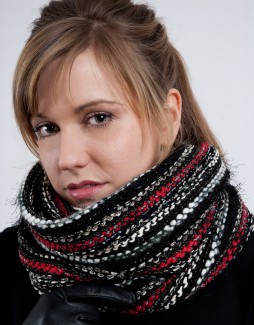 ---