23 Oct

Discover Pink Muchacha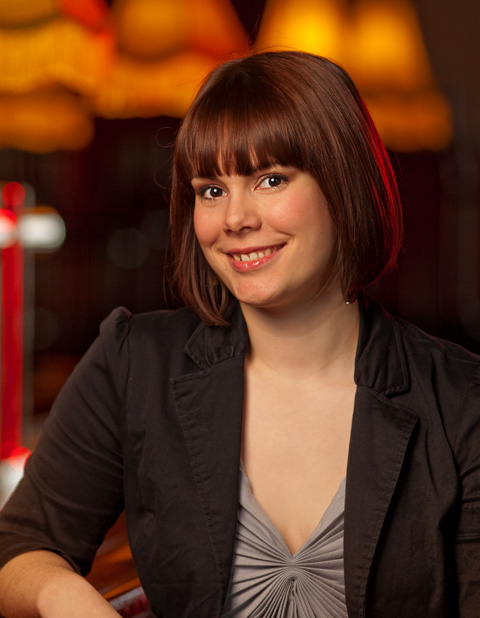 Geneviève Houde was born on July 1985 in Longueuil. She obtained her College degree in fashion at Collège Lasalle in 2005. At a young age, fashion and clothes became a true passion for her. Already knowing how to sew at the age of twelve, her passion grew bigger and took form. At age 16, she models her own prom dress as well as some of her friends, unknowing that this would be the start to a long journey in the prom dress and ball gown industry. For almost 8 years she perfected her tact at Boutique Coup de Foudre in Longueuil. Ball gowns, wedding dresses as well as processions and on measure ready to wear, succeeded themselves and were an excellent way to learn more about clientele and women's bodies. In parallel, some internships with Quebec designers, confections of costumes, uniforms for restaurants and clubs in Montreal along with many other projects, add up to her experience and know how.
In 2009, she decides that she is ready to do her own thing and creates pinkmuchacha, a feminine clothing line for ready to wear clothes and special events. A collection for women of all ages who desire to stand out of the crowd by wearing quality clothes that fit well with small and unique details. For all occasions, from the most ordinary to the most extravagant, for the ones were we want a little something special to stand out from the ordinary.
The Spring-Summer 2011 collection is the very first to be presented to the public and is the starting point to a long and beautiful adventure!
Discover Pink Muchacha creations at la Grande Braderie de mode québécoise de Montréal!