23 Oct

Discover Myco Anna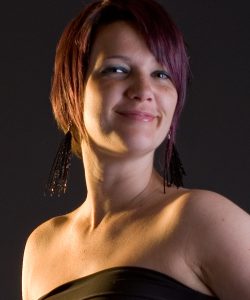 MYCO ANNA is an eco-chic women's clothing and accessories label designed and produced entirely in Québec since 1995. Mixing new and recycled fibres, MYCO ANNA designs are true works of art that catch your eye and capture your heart, each one an homage to your beauty and personality.
With an expert hand at remixing colours and materials, the label stands out from the rest by its original juxtapositions of fabrics, the brand's distinctive signature. MYCO ANNA is not afraid to break new ground and come up with bold and surprising new ideas to develop an artistic product that bucks trends.
Slipping on a MYCO ANNA means draping yourself in beauty, elegance and confidence, and that one-of-a-kind detail guarantees all eyes are on you. It also means knowing you're wearing something exclusive since every piece is unique in the way it combines new and recycled fabrics and fibres like a kaleidoscope.
"At MYCO ANNA, we trust our intuition and are not afraid to venture off the beaten path. We are also inspired by fashion trends . . . to do whatever we feel like!"
DiscoverMyco Anna at la Grande Braderie de mode québécoise de Montréal!