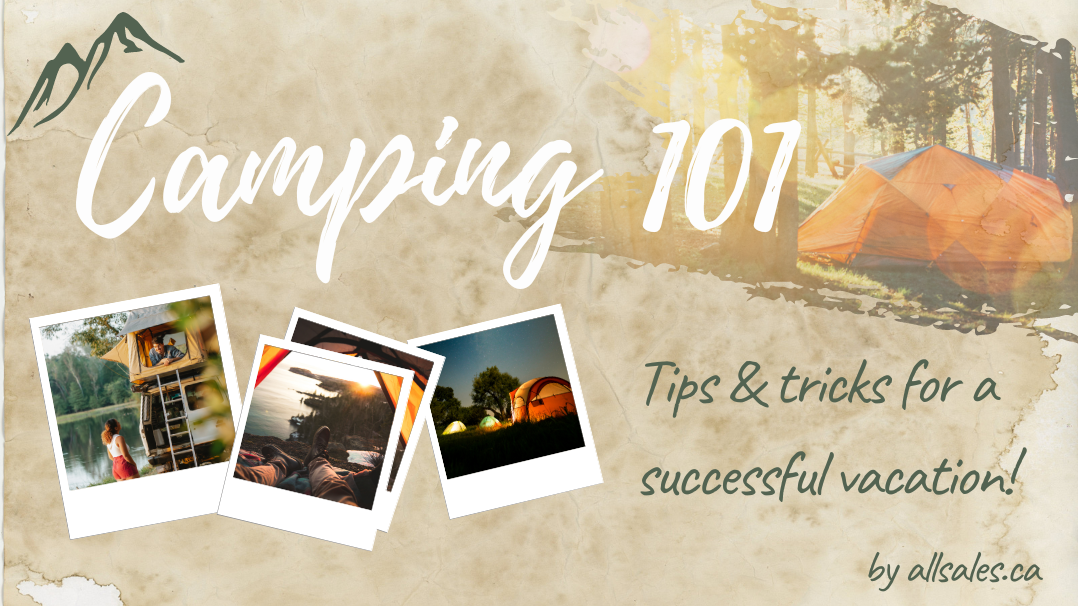 23 Jul

Camping 101: Tips & Tricks for a Successful Vacation

Camping offers an unparalleled adventure to reconnect with nature, unwind under the stars, and create lasting memories with loved ones. Whether you're a novice or an experienced camper, proper preparation is key to turning your getaway into a memorable success. Here are the essential basics of Camping 101 to help you excel in your outdoor vacation.
Choose the right campsite
The first step towards a successful camping vacation is selecting the right campsite. Conduct research on the various campgrounds available in the region you wish to visit. Opt for a site that aligns with your expectations in terms of amenities, available activities, and proximity to nature. Read reviews and recommendations from other campers to ensure you make the right choice.
Before heading out on your camping trip, make sure to have the appropriate equipment for your stay. Invest in a quality tent that suits the climate and accommodates the number of people who will occupy it. Don't forget comfortable sleeping bags, air mattresses, or ground pads to insulate yourself from the damp ground. Also, remember to pack flashlights, camping stoves, cooking utensils, and folding chairs to make your stay more convenient and comfortable.
Plan your itinerary and book in advance
If you are considering camping in a national park, a highly popular campground, or a sought-after tourist area, it is advisable to book your spot in advance. This way, you'll avoid disappointments and have peace of mind knowing you have a place to set up camp. Additionally, plan your itinerary ahead of time to maximize your time and explore the local attractions that interest you the most.
Be prepared for weather conditions
The weather can be unpredictable, especially in Quebec! Make sure to check the weather forecast before your departure and prepare accordingly. Bring clothing suitable for different conditions, such as lightweight and breathable attire for hot days or warm and waterproof clothing for cooler evenings. An extra tarp can also be useful to create a sheltered area in case of rain.
Be organized and prepare a list of provisions
To avoid last-minute forgetfulness, create a comprehensive list of provisions you will need during your camping stay. Don't forget non-perishable food, drinking water, toiletries, essential medications, cooking utensils, cleaning products, and any other items crucial to your comfort. Shop in advance to avoid last-minute hassles and ensure you properly organize your provisions in waterproof containers to prevent leaks.
Respect nature and fellow campers
When camping, it is essential to respect the environment and fellow campers. Follow the camping rules, leave no trace of your presence, and observe quiet hours to allow everyone to enjoy their stay. Prioritize nature-friendly activities and make sure to properly extinguish fires after use. By adopting a responsible attitude, you will contribute to preserving the camping grounds for future generations.
The Camping Québec website is full of tips and tricks to help you enjoy your stay, in addition to providing a list of available campgrounds to help you explore new regions of the province!
By following these essential tips, you'll be ready to experience memorable camping vacations. So, pack your backpack, settle down near the campfire, and enjoy every moment of your camping holidays!