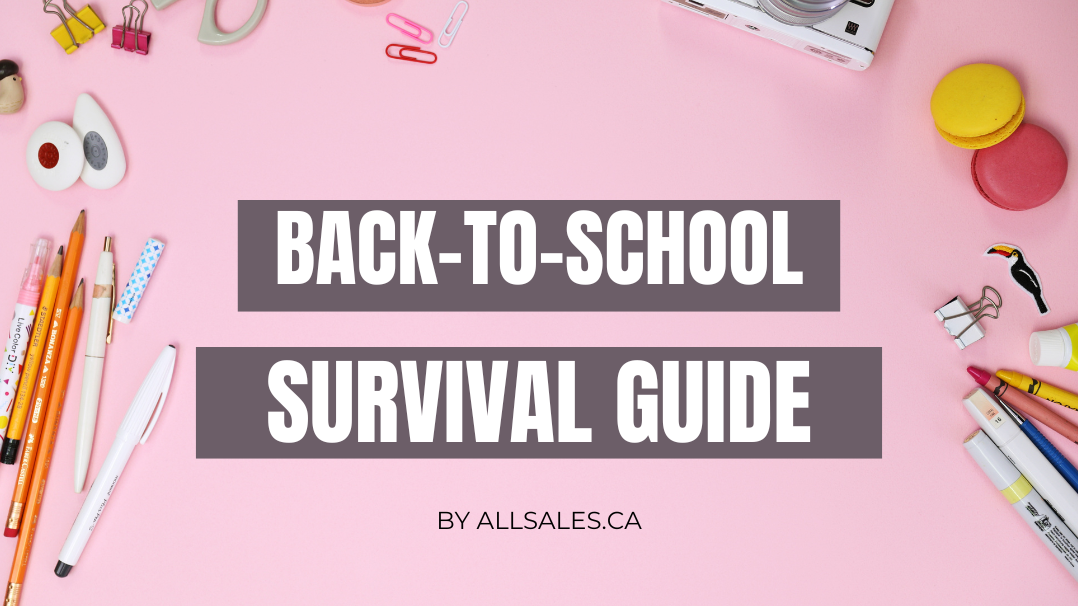 21 Aug

Back-to-school Survival Guide

Summer is coming to an end, and that means it's time to get ready for the back-to-school season. This period can be exciting, but it can also be a source of stress. Don't worry! Here are some tips to help you prepare for a smooth back-to-school transition.
Making a list is a priority
The first step to a successful back-to-school transition is to create a list of everything you'll need. From school supplies to clothing and stationery items, jot down everything that needs to be purchased or prepared. This list will help you stay organized and avoid last-minute forgetfulness.
Also, make a list of tasks to accomplish! To prevent feeling overwhelmed, establish priorities… among the priorities! You could use classifications such as "urgent," "important," "to do today," or "to do this week." By prioritizing your tasks, you ensure that you focus your energy on what truly matters and avoid wasting time on less crucial tasks.
No need for it to be expensive!
No need for it to be expensive! With a bit of planning and cleverness, it's possible to prepare your school supplies and personal items without breaking the bank. An excellent strategy is to keep an eye on sales and special offers both in local stores and online. Discounts on notebooks, pens, backpacks, and other items are common during this period. Take inventory of what you already have at home; you'll probably be able to reuse more things than you think!
Having a suitable workspace is optimal!
A well-organized study area is essential for a successful back-to-school experience. Create a quiet and uncluttered corner where you can focus on your assignments and studies. If possible, choose a space that is naturally well-lit, as natural light can help enhance concentration and the quality of your work.
Set up a schedule and a calendar!
Back-to-school season brings along a busy timetable, especially for those of you with children at home. To prevent feeling overwhelmed, establish a calendar that includes class schedules, activities and personal obligations. You can use a traditional paper planner or time management apps like Trello, Todoist, or Asana.
Moving your body is beneficial!
Physical activity is an excellent way to reduce stress and improve your mood. Schedule a time to move in your routine, whether it's engaging in a sport, jogging, cycling, or even walking. Regular physical activity can also enhance your concentration and energy levels. Check the class schedules of your school or your gym!
Mental health is also a priority!
Don't forget to schedule time to relax and recharge. Read a book, watch a movie, hang out with friends, or engage in a hobby you enjoy. Taking regular breaks will help you maintain a healthy balance between work and enjoyment.
By following these simple tips, you can approach the back-to-school season with confidence and optimism. Good preparation and a positive attitude can make all the difference in your school experience. Remember that the new school year is a fresh opportunity for growth, learning, and exciting discoveries. Make the most out of it!