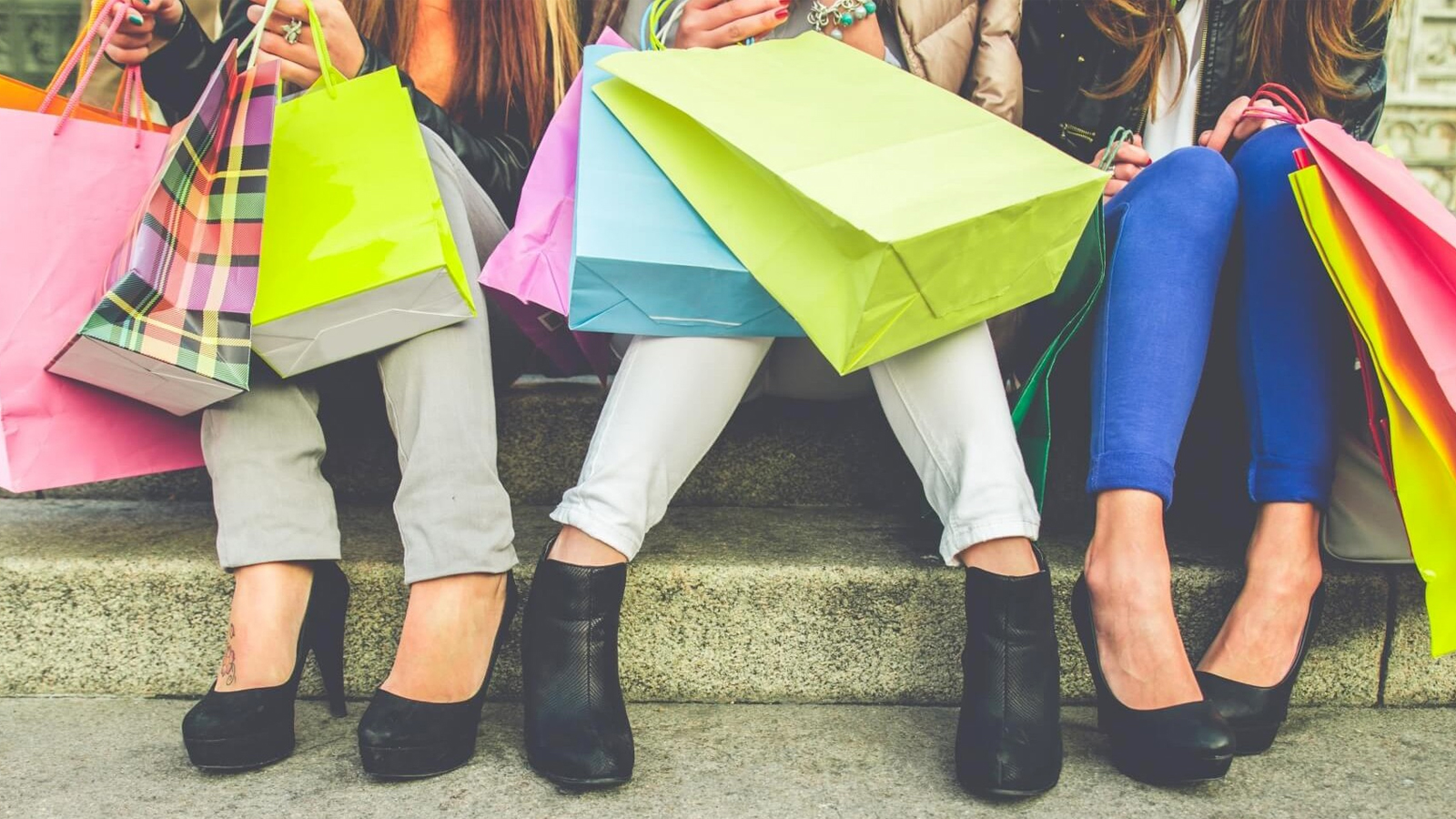 08 Aug

August 2017 sales not to be missed!

It's already August! It's time for the end-of-season sales + there are a few warehouse sales this month. Here are the sales you don't want to miss in August: Électroménagers Longueuil, Montval, Double J Fashion, Bentley store outlet at Quartier Dix30, Raffinalla and electronic accessories at up to 80% off.
FEATURED SALES
Make an offer on appliances + 0% GST/PST on plumbing fixtures* More than 500 appliances at cost-price! From the 11th to the 27th of August 2017, come in store and benefit from many promotions on the largest selection of appliances in Canada.
---
Save 50% off bath & sink faucets, save $500 to $920 on a complete bathroom set including: toilet, bath, bath & shower faucet, sink and bath drain!* More than 1 million of inventory to liquidate at Montval!
---
Double J Fashion spring/summer warehouse deals 50%-90% at new location! Designer fashion and accessories for men & women: coats, shirts, dresses (also prom dresses), skirts, denim jeans, bags and more!
---
Mega sale at BENTLEY, store outlet at Quartier Dix30! For a limited time, benefit from unbeatable discounts of up to 75% off on a wide array of products. Pick from your favourite brands: Delsey, Joanel, Roots 73, Samsonite, Swiss Gear, and many more.
---
Raffinalla's Summer women's sale will be running until August 18th in Montreal! Save on selected sportswear, coats, belts and scarves. Come see our liquidation room with tops, pants, skirts at $25 to $50!
---
Accessories for tablets & computer warehouse liquidation! Up to 80% discount on the entire inventory: tablet cases starting at $3 and for kids starting at $9, bluetooth keyboards + cases from $19.95, car usb memory sticks, dual car USB chargers, etc.
---
MORE SALES
Centre de Liquidation de l'Est, the lowest price to renovate! Special prices on 4.5 mm wood floors* at $1 per square feet! Available in Bilboa, Smoked Oak colors, Vigo Oak and Venice Oak. You can get the required membrane at $15 for 200 ft.
---
Patio furniture warehouse sale – final reductions – don't miss out! All taxes are included. Until August 18th, save on patio sets, gazebos, hammocks, outdoor chairs & much more.
---
New promotion on Unik Stone products at Plomberie Mascouche – 3 locations! Discounts from 40% to 50% on 19 models of limestone sinks * and 1 model of limestone stone shower niche.
---
Surplus Trends end-of-season liquidation sale continues – 4 days only – August 10th to 13th, 2017! Save up to 80% off on G-Star Raw, Lucky 7, Kuwallatee, TOMS, Scotch & Soda*.
---
Online bedding sale, free shippping on all WAGA products all across Canada*! Sets of assorted cushions at amazing price. Several bedding sets, quilt sets, sheets sets, duvet cover sets, throws and shower curtains.
---
The bed sheets sale is on! Big choice of colors & patterns, twin 2 for $25, double 2 for $32, queen 2 for $40, king 2 for $45. Shop our vast selection of quality home fashions at amazing prices! Window panels from 2 for $15. We pay the taxes!
---
Anaïs Designs warehouse sale on Friday & Saturday on August 11th and August 12th. High quality dresses at $100 or less! Find your dream dress: Prom night, bridesmaids, mother of the bride or cocktail events.
---
Closing sale, everything must go. 50% off regular price. Liquidation up to 70% off. Winter coats, boots, shoes, sandals, Women and men's clothing, accessories. Summer and winter collections.
---
Now open in St-Hubert! Save up to 80% off a wide selection of brand name merchandise : toys, small appliances, bedding, baby, televisions, clothing & accessories, electronics, household items. Overstock & open boxes. Come see us, everything must go!
---
3 days only! It's the samples mega warehouse sale at AJG, on August 24-25-26, 2017. Save 50% to 75% off in store prices. Jackets by Alpha Industries, clothes by Obey, Lira, Dark Seas, Fairplay, Publish, Loser Machine, etc.
---
Custom-built closets and storage! Closets by Design Montreal specializes in custom closets and storage spaces for any area of your home that needs organizing. 40% OFF + $150 off accessories. Valid until 31 August 2017 on orders over $1,000.
---
Manufacturer's sale, 2 days only on August 11th & 12th, with discounts up to 80% off! Quilt sets at $32, comforters from $17, standard pillows 2 for $13, bed sheets from $11, curtains and assorted cushions from $5, bathroom accessories from $4.
---
Your kids or teens would need a few uniform polo shirts for back to school? We have what you need, without spending a fortune, at our online store! We are liquidating short sleeve polo shirts $9.99, sizes 10 to 16 yrs, in white and navy blue.
---
Enter our get away with SHOPICO.ca! contest for a chance to win a special offer – a $5,000 travel credit, or one of six $500 gift packages – in collaboration with VoyageVoyage.ca and the Hôtellerie Champêtre network!
---
Are you looking for wedding, or special occasion jewelry? Creations Georgianni offers handmade custom Swarovski crystal jewelry at great prices! Also available: hair accessories, evening purses and more.
---
Amazing prices on samples, overstock, end of lines! Visit our online clearance section, with discounts up to 60% and more. Clothing, accessories, bags, jewelry, decor… Quantities are limited.
---
Our seasonal workshop sale is back at Melow! Enjoy discounted prices on previous collections (sizes XS to XXL) exclusively at our workshop & get more for less! Extra rebates online on items from our Sale Section + free shipping with our promo code.
---
At Plein Air Entrepôt in Montreal, we offer brandname quality products at reduced prices all year round! Enjoy current and previous collections for men and women up to 60% off regular price. Vaude, Nalini, Craft, Marmot, Leki, Mizuno, Keen…
---
New arrivals at NH Inc.! More than 1,2 million$ of brand name menswear to liquidate! Polo Ralph Lauren, Diesel, Schott, Lacoste, John Varvatos & many others. Suits, sport jackets, shirts, pants, ties, sweaters, coats and more.*
---
Great summer sale of high-end mattresses at warehouse prices in Longueuil. For a limited time, save up to 70% and we pay the taxes! * All mattresses are available in different sizes.
---
The new Fall-Winter collections for kids & maternity are in store at L'Enfantillon! Save up to 50% off on kids clothing brand name samples such as: DKNY, 3pommes, Chloé, Hugo Boss, Little Marc Jacobs, Jean Paul Gaultier…*
---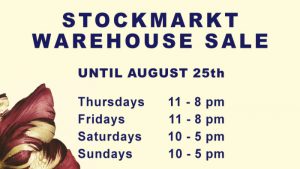 Stockmarkt will be hosting its annual Warehouse Sale until August 25. Men's and women's fashion & accessories from Maison Kitsune, James Perse, Tomorrowland, Filippa K, WANT Les Essentiels, Acne Studios, The White Briefs. New items added each week!
---
Take advantage of our special promotions at Bon Prix Électroménagers! Save up to 50% off the regular price: LG, Frigidaire, Moffat, Samsung, GE and others. Never pay full price again for your appliances!
---
Wholesale pricing on flooring and vanities at Golden Elite! Save up to 40% off selected hardwood, engineered and bamboo flooring. Discounts up to 40% off selected vanities and cabinet. Come see our great selection at unbeatable prices!
---
Would you like to update your home decor or give it a touch of glamour at a fraction of the regular price? We have it all. Take advantage of discounts up to 80% on a wide selection of quality lighting fixture. End of line, floor samples, overstock.
---
Warehouse surplus! Save up to an extra 30% on already reduced prices! Products for work in brands such as Dickies, Mechanix, Horizon, Terra, Gardena, Barry & Boulerice. Clothing, accessories, gloves, rain suits, Hi-Vis items and more.
---
Shop the largest puzzle warehouse in Canada @ Jigsaw Jungle and save 10-75% suggested retail price on kids' puzzles. Ravensburger, White Mountain, Heye, Educa, Trefl, Cobble Hill, Jumbo & more.
---
Items at prices already discounted and NO taxes. Nothing can beat the prices except the quality. Clothing & accessories of well-known brands for the whole family. Over 80% of the stock is offered at 2 FOR 1. Plus continuous new arrival.
---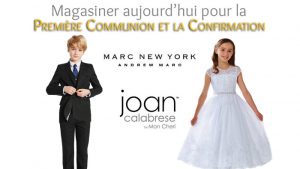 Shop the fancy wear for First Communion, Confirmation, Christening and weddings at Goldtex! Choose from our large selection of dresses, suits, ties, shirts, and dress shoes. Top quality brands, all at great prices! Sizes: 0 to 16 yrs.
---
Find a lot more sales on allsales.ca!
You can also follow us on Facebook, subscribe to our newsletter or download our mobile app.