22 Oct

Anne-Marie Chagnon, Creating art you can wear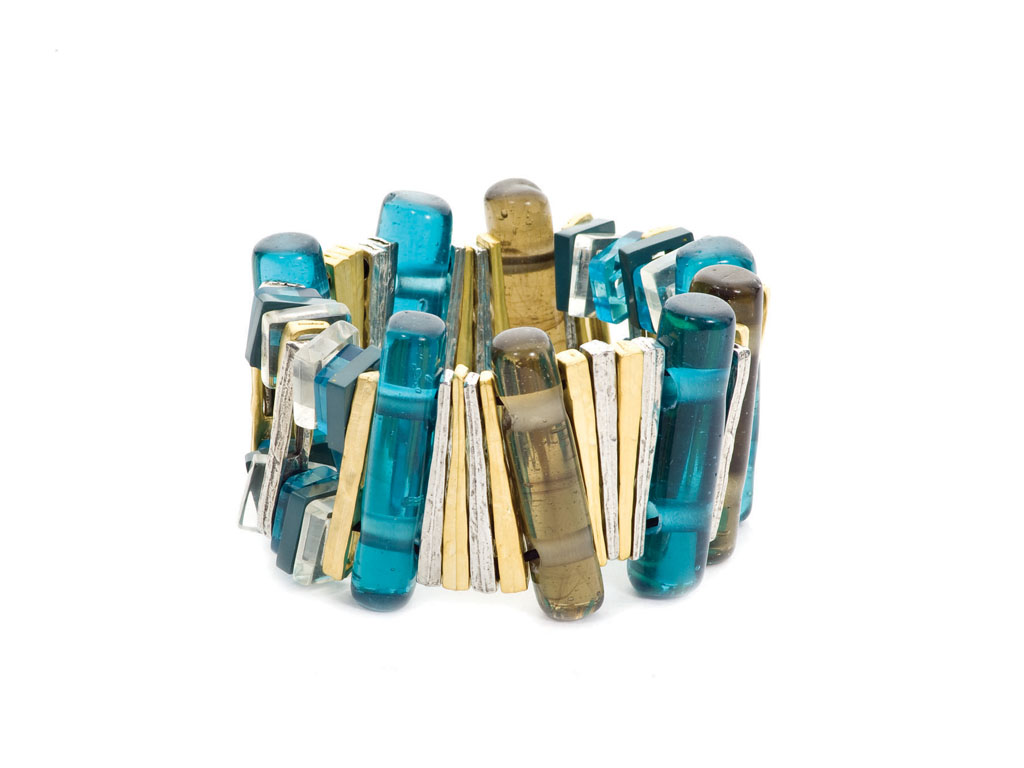 Anne-Marie Chagnon was born twice. The first time was when she came upon her  mother's jewellery box as a little girl. The second was when she began creating her own  jewellery and established her company in 1995. Blessed with a bountiful imagination  and trained at the Fine Arts Faculty of the University of Quebec in Montreal shapes materials instinctively while achieving a playful harmony of form.
Placing the quest for authenticity at the heart of her approach, her singular universe is immediately recognizable. Her collections flirt with the boundaries of convention, and exploit materials one might believe to have been invented especially for her. Delicately hand sculpted, fine pewter, wood, resin and glass reveal their inner beauty – primitive, sensual and joyous. Their shapes are sometimes crude, sometimes minimalist and sometimes whimsical. And yet, they combine perfectly.
Finally, she breaks new ground with cleverly designed pieces that can easily be transformed from necklace to bracelet to earrings. They're nothing short of revolutionary! Valued for her ingenuity and original design, Anne-Marie Chagnon sells her jewellery-sculptures on four continents. Furthermore, for nearly 10 years, she has released new collections each year exclusively for sale in Cirque du Soleil boutiques around the world. As a genuine tribute to personal expression, each of her creations is art you can wear according to your whim.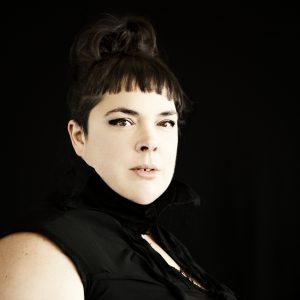 Whimsical universe
Magnetic pewter, limpid glass, luminous resin, lavish gold. Architectural and anarchic shapes. Surprising, yet perfectly crafted combinations… Anne-Marie Chagnon surrounds herself with everything she needs to break away from everyday conformity. Inspiration, meanwhile, awaits everywhere she goes. When she ventures through the city, a grandiose bridge may spark her imagination, as could a humble balcony just as easily. Her creative spirit is equally influenced by seemingly incompatible concrete objects and the most fanciful musings.
Her head filled with ideas, she retires to the country to fill her notebooks and craft her latest ideas. Jazz or hard rock sets the mood as this daughter of an engineer delights in linking together the varied components of her pieces. These unique combinations lend each item handmade in Montreal its own playful character. A creative team joins Anne-Marie in her workshop, where she experiments with different versions of her pieces until the right model emerges. Then, after a few select adjustments, the creation comes alive. Gleaming just as she had imagined, it is immediately recognizable for her signature look. One-of-a-kind, this alliance of beauty and independence of spirit will appeal to all those who value their own uniqueness. Anne-Marie Chagnon's collections are born of an effervescent universe. They captivate the eye and allow the wearer absolute freedom of personal expression.
Get Anne-Marie Chagnon creations at la Grande Braderie de mode québécoise de Montréal!
Here are a few items you will find at great prices at Marché Bonsecours from October 24th to the 27th, 2013.