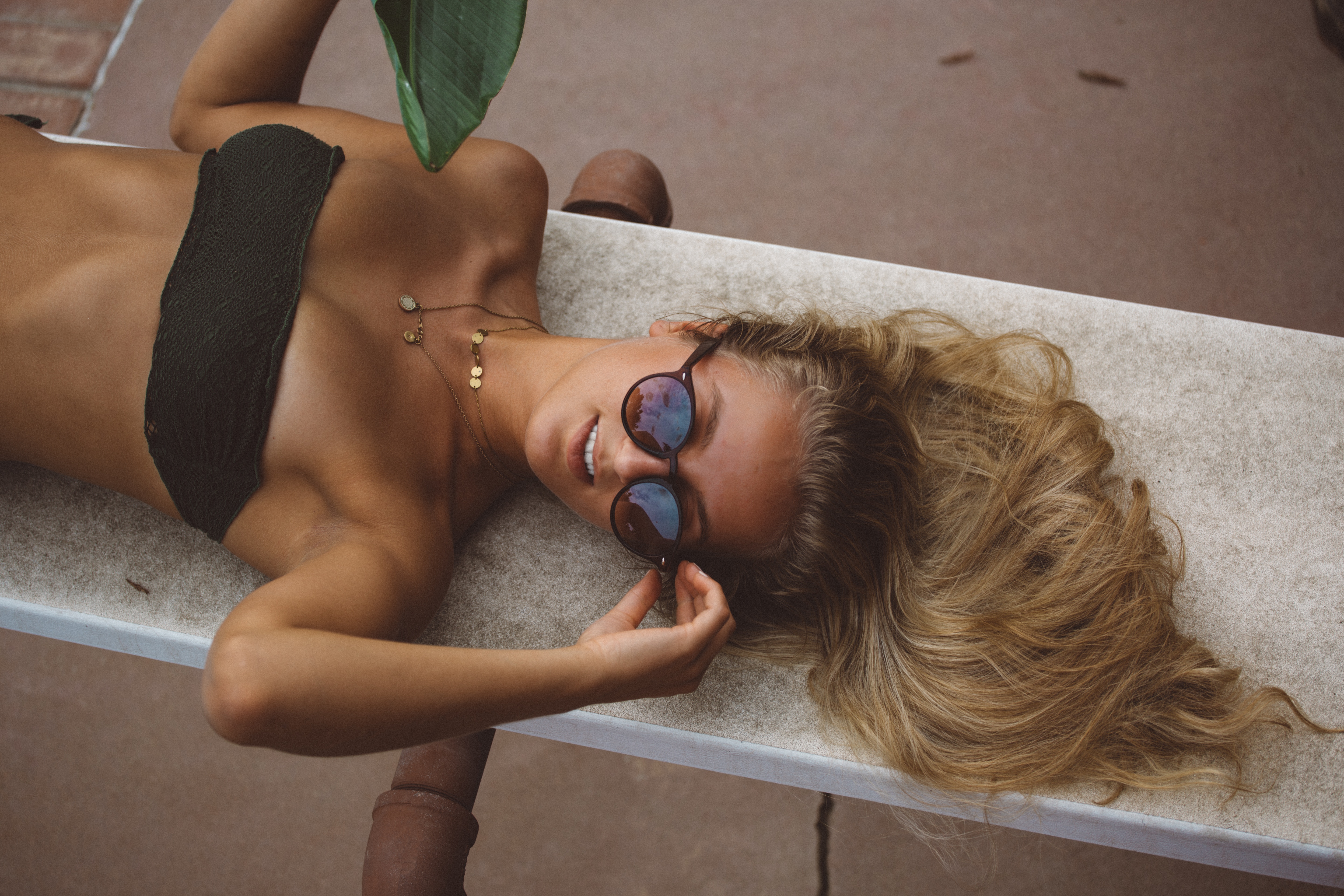 30 Jul

6 tips to keep your tanned complexion longer

By Mélissa Toutant, collaborator

We all look forward to summer so we can get a nice tan. Unfortunately, as soon as summer is finished, our nice golden tan disappears in just a few days. What if I told you that you could keep a tanned and satin skin longer?

Here are some tips to make your skin look tanned with a luminous complexion and keep that Baywatch style!

1. Exfoliate your Skin

There are many preconceived notions about scrubs, such as the fact that it would damage the tan. In fact, by exfoliating your skin, you will eliminate accumulated dead cells and bring out your tan. However, it's necessary to prioritize a gentle product.

Several scrubs of different kinds are available in pharmacies. You can also make a homemade mixture combining oils and an exfoliating ingredient like sugar or coffee.

2. Apply Carrot Oil

Did you know that carrot oil keeps your skin naturally tanned? Indeed, this oil is very rich in vitamin A and repairs the epidermis after sun exposure.

3. Use an After-Sun lotion


If it's not too late, after a tanning session, apply an after-sun lotion. It adds a touch of hydration and soothes your skin.

4. Moisturize your Skin

Hydration prevents the skin from drying and preserves it's elasticity. It happens from the inside of your skin. It's just as important to apply moisturizer or body butter to your skin as it is to drink a lot of water.

Taking hot showers will soften the look of your tan, making it appear lighter so try washing yourself with cooler water.

5. Eat Well

There are no miracle foods, but having a good diet high in beta-carotene helps beautify the skin's radiance, including carrots, tomatoes, apricots, peaches and melons.

6. Cheat by applying some Self-Tanner

For those who are not happy with their tan, you can use a little self-tanner. To avoid orange skin, test the product on a small part of the body that isn't too visible. Many variations of self-tanners are on the market, such as sprays, wipes and shower gels.

Remember that tanning should be done carefully, without prolonged exposure and with good protection. Now that you have all my tips and tricks on how to keep your tan longer, you can still dream about your last vacation!