06 Dec

6 Decorating Ideas for Christmas

Article by: Suzanne Dufault, recups.com

The holidays are right around the corner and we all want to put a little festive attention to our Christmas decoration. Here are 6 tips to transform your holiday feast & 3 montages with images for inspiration!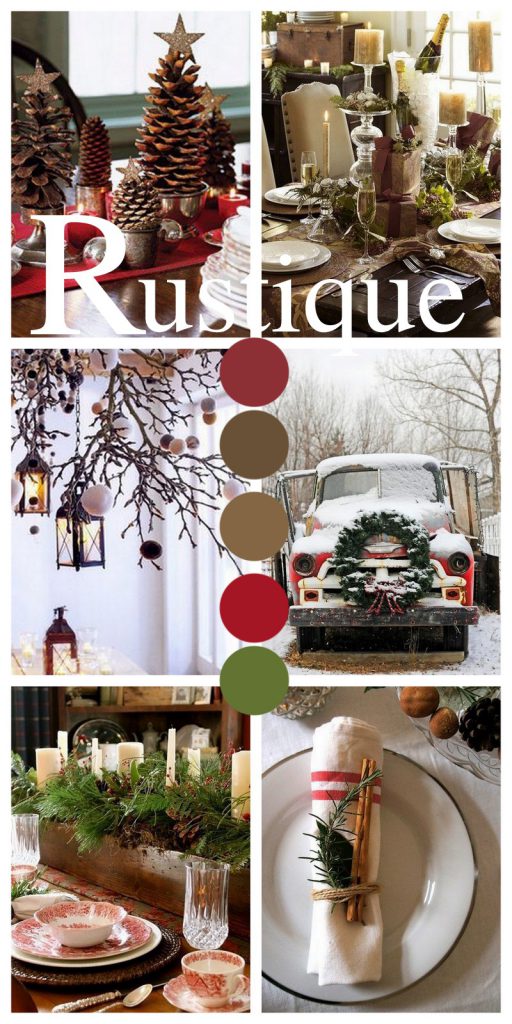 1. Do not lose yourself in a large range of colors, three predominant ones are enough. You do not have to limit yourself to red and green; you can opt for green and white or red and silver.
2. Be selective about the accessories you place at the table, it is best to aim for the comfort of your guests and have room for your dishes. Nothing prevents you from scattering sequins, pine branches or holly to complete the look.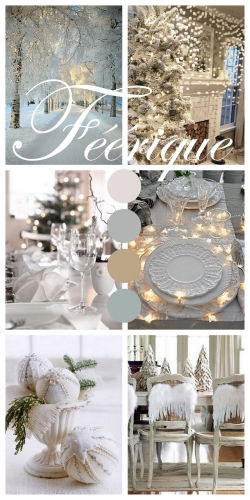 3. In order not to increase your decorating costs, you can use your dishes and a white tablecloth, white is always magical. You can create the perfect Christmas atmosphere by adding a bouquet centerpiece or some decorative accessories.
4. Think candles and small flashing lights to produce soft magical lighting.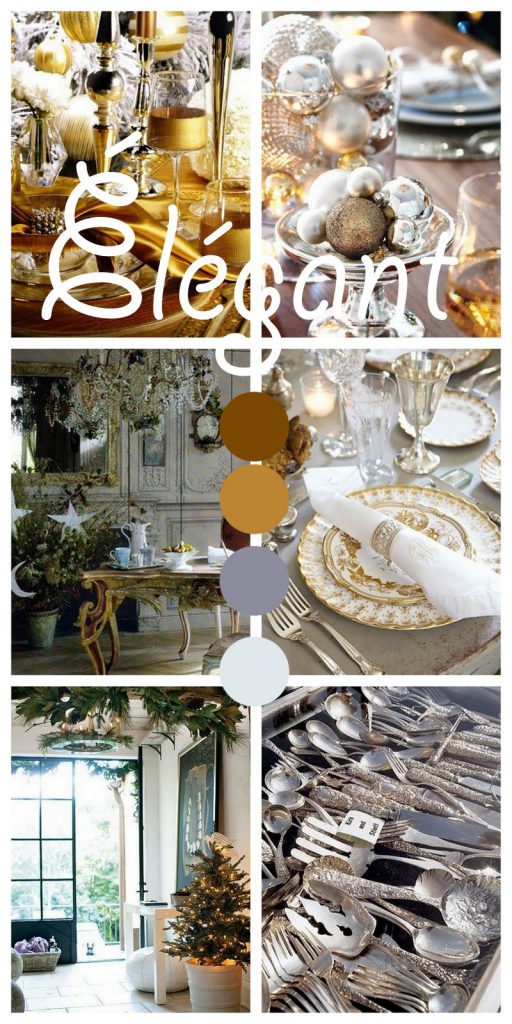 5. Small thoughtful gestures are always well appreciated. No big effects are required. Personalized menus, small objects relating to each guest, lottery tickets…
6. The centerpiece is always the focal point of the table. Keep the centerpiece low so that guests sitting opposite each are not obstructed by it. A vase filled with Christmas balls, flowers, chandeliers, crystal items, feathers, beads, pots…
To be found at Recups.com!
Decorate without breaking the bank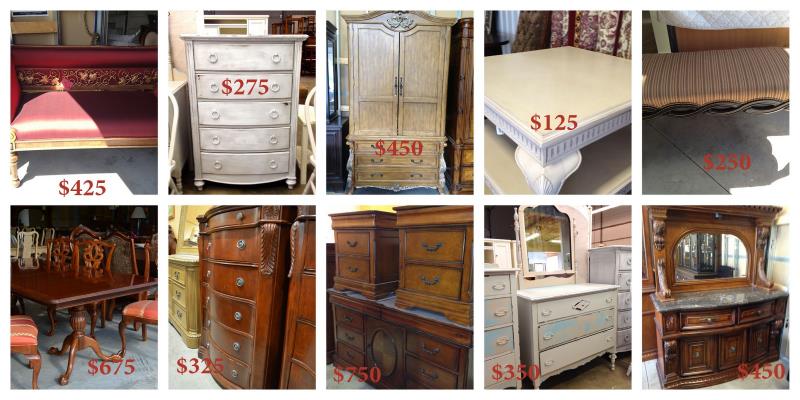 Make any meal special