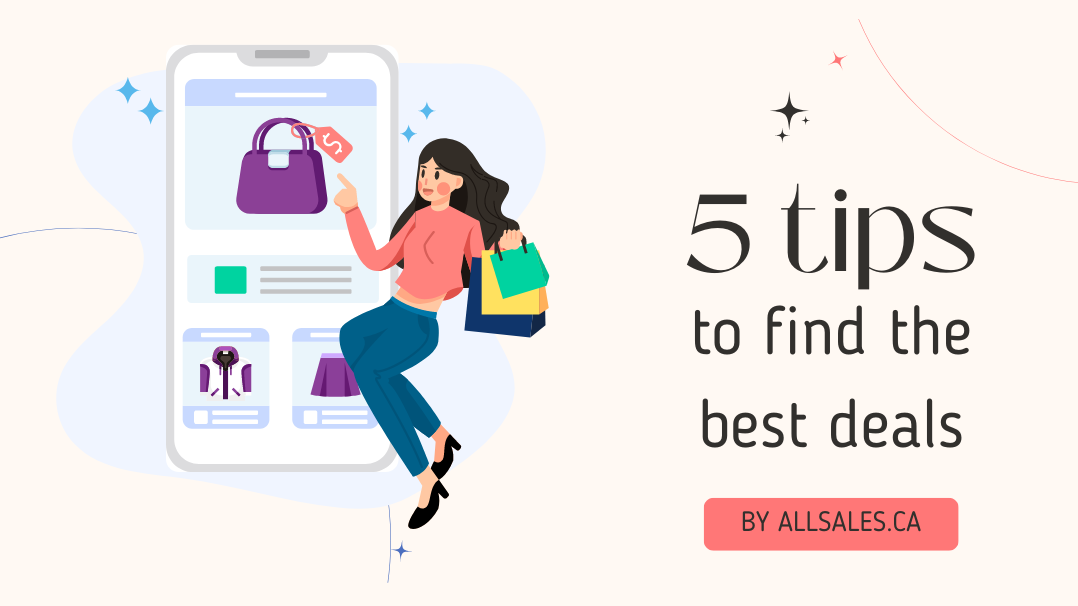 12 Apr

5 Tips to Find The Best Deals

Are you looking to save money while saving money? Whether you're a seasoned shopper or a beginner, finding the best deals can be challenging.

However, with the right tips and tools, you can save money on products you regularly buy or occasional purchases. We're sharing 5 tips to help you find the best deals and save money.
1. allsales.ca is your best ally!
allsales.ca is your go-to site to find out about in-store sales, online deals, warehouse and sample sales, outlet stores and liquidation centers! Every day, new sales are added to our website or mobile application.
Whether you're looking for deals on branded clothing for the whole family, furniture, appliances, cosmetics, and much more, allsales.ca is your perfect ally!
The best way to not miss any new sale? Subscribe to our newsletter and/or download our mobile application.
2. Make a list of your needs to only spend on the essentials.
Making a list of your needs before shopping is an essential step to finding the best deals and not spending more than we actually need.
Having a list of our needs helps us stay focused on essential items and avoid impulse purchases. This way, we can better compare prices and find the best deals for the items we have identified as necessary.
3. . Follow the stores you like on social media and subscribe to newsletters.
Social media and newsletters are effective ways for businesses to communicate directly with their customers. This way, you can be informed of the latest offers, promotions, and special sales they offer.
Similarly, by subscribing to their newsletters, you will regularly receive updates on new collections, exclusive offers, and upcoming events.
4. Target the right seasons for deals.
There are seasons that are traditionally better than others for finding deals. Here are some examples:
End-of-season sales: At the end of each season (spring, summer, fall, winter), many stores offer sales to clear their stock of merchandise from the previous season and make room for new collections.
Black Friday and Cyber Monday (at the end of November each year)
January sales: Stores look to clear their unsold stock from the holiday season and often offer considerable discounts.
Spring sales: Spring is the big season for warehouse sales and sample sales, such as those offered on allsales.ca!
It's important to note that each store has its own schedule of sales and deals, so it's always wise to look at their social media and newsletters to be informed of upcoming offers.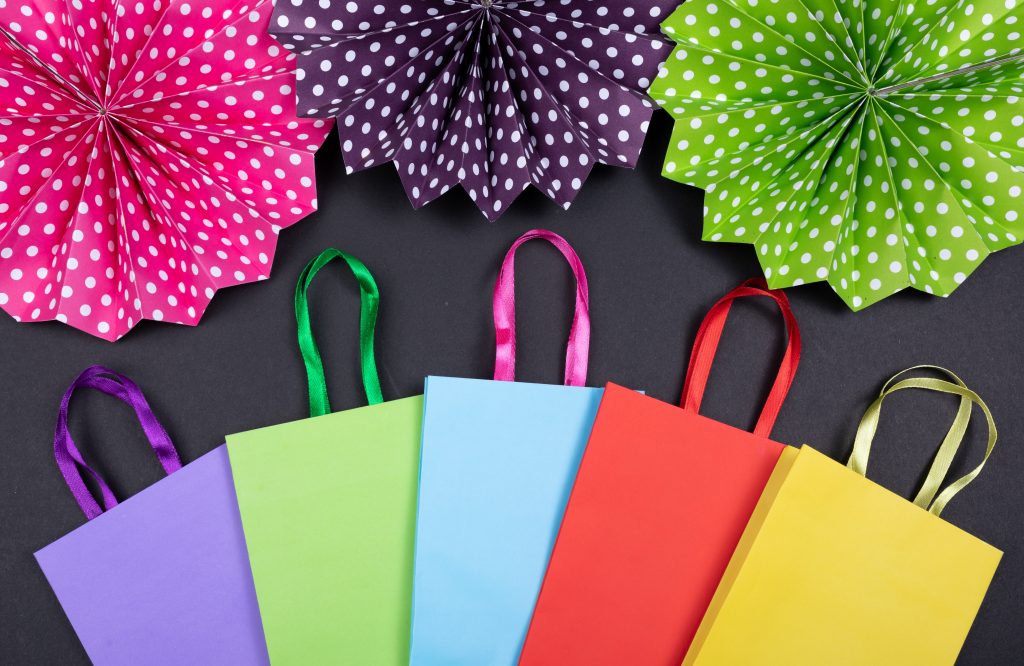 5. Use coupon or discount apps.
There are several apps that can help you save money on a daily basis.
Flipp allows you to view local store flyers to find the best deals on the products you're looking for, as well as create shopping lists and price alerts.
Checkout 51 allows you to earn money while you shop. Simply check the offers on the app, purchase the products in-store, take a photo of your receipt and upload it to the app to receive a refund.
Caddle is a cashback app that allows you to get cash back on specific products. It also offers surveys and polls that allow you to earn extra money.
Flashfood is an app that allows you to buy discounted food that is about to expire at participating supermarkets. You can save up to 50% on your food purchases by using Flashfood.
We hope this article has been useful!