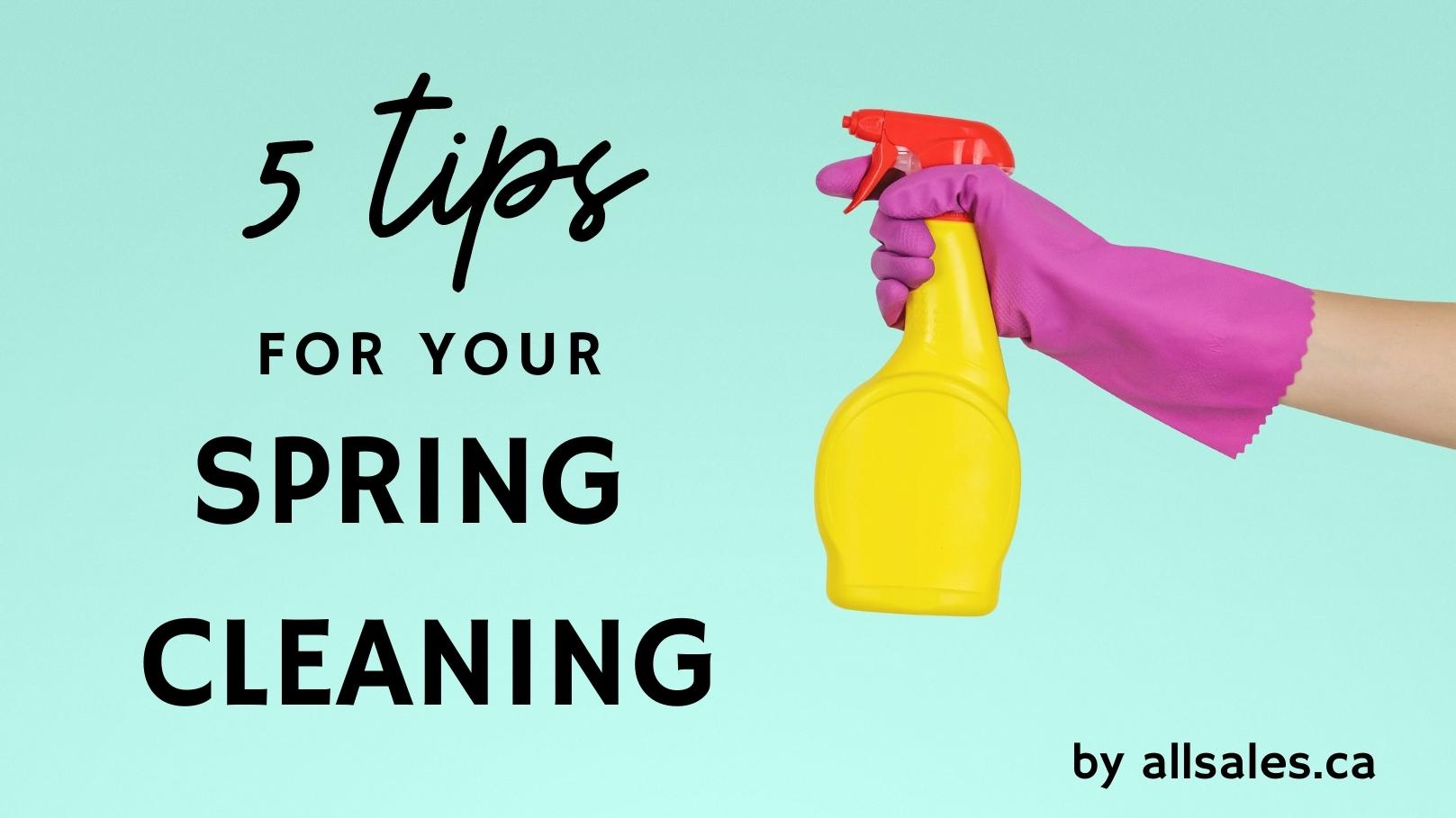 23 Mar

5 Tips for Your Spring Cleaning

Winter is (almost) over and we feel the need for clean, fresh and warm! It's time for your big spring cleaning, so here are 5 tips to help you make it simple, efficient and easy!

Don't start until you are fully organized and have a clear to-do list. You will avoid forgetting things and you will save time.

Take the number of days needed and involve all family members for even more fun!

Make space in the cabinets and the refrigerator. Throw away what's expired, do a big cleaning and organize the storage spaces.

Also, get rid of the clothes you haven't wore in the last few months. You know, that piece of clothing that you think you're gonna wear again one day … Thank you, next! Make room for new and fresh clothing.

If you need to renew your wardrobe, visit allsales.ca. March is the perfect time for liquidations and warehouse sales. You will find everything you need at ridiculously low prices!
Efficiency Is in The Products!
To save time and avoid being caught off guard in the middle of a task, make sure you have everything you need before you start: gloves, dishcloths, household products, vacuum cleaner, brooms, sponges , etc.
Avoid putting unnecessary pressure on yourself! Spring cleaning does not have to be completed in a single day. And it is an opportunity to have fun and spend time with family. Put on some music and create a good atmosphere!