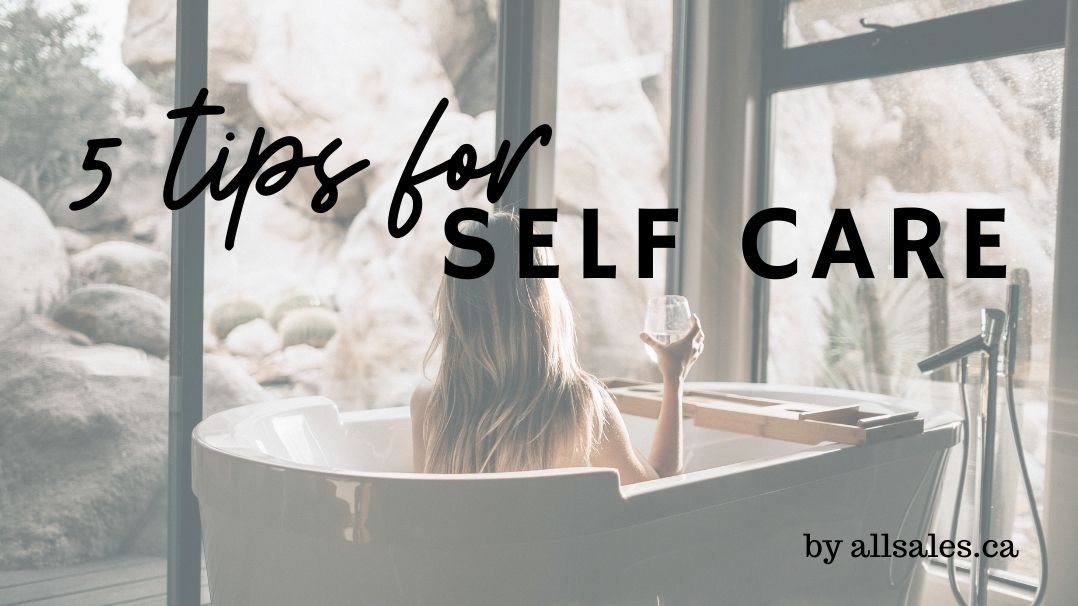 24 Jan

5 Tips for Self-Care
THE LAST TWO YEARS taught us (OR AT LEAST REMINDED us) THE IMPORTANCE OF SLOWING DOWN AND ENJOYING THE present MOMENT. OUR PRIORITIES HAVE CHANGED, AND WE ARE PUTTING FORWARD THE REAL THINGS, THOSE THAT ARE GOOD FOR OUR SOUL.
we understand THE IMPORTANCE OF PRIORITIZING our PHYSICAL HEALTH AS WELL AS our MENTAL HEALTH. THAT'S WHY WE SHARE with YOU 5 WELLNESS TIPS TO TAKE CARE OF YOURSELF.
Establish a morning and night routine
The only thing we are certain TO CONTROL IS HOW OUR DAYS BEGIN AND how they END. ONCE THE DAY STARTS, IT IS DIFFICULT TO STOP and TAKE TIME FOR yOURSELF.
GET UP AN HOUR EARLIER AND TAKE THE TIME TO HAVE A ROUTINE THAT WILL make YOU feel GOOD: drink COFFEE, LISTEN TO A PODCAST, TAKE A WALK, DO A YOGA SESSION, workout, ETC. TAKE THE TIME TO TAKE THE TIME! YOU WILL START THE DAY ON THE RIGHT FOOT!
TURN OFF YOUR PHONE AN HOUR BEFORE BEDTIME, NOT ONLY TO IMPROVE YOUR QUALITY OF SLEEP, BUT ALSO TO TAKE TIME TO PRIORITIZE YOUR EVENING ROUTINE. BATH, READING, MEDITATION; anyhing that makes you FEEL GOOD.
HAVING AN ESTABLISHED SKINCARE ROUTINE IS IMPORTANT for your skin, BUT ALSO BECAUSE IT ALLOWS you TO TAKE TIME TO STOP in your day. YOU CAN EVEN ADD SOME ADDITIONAL TREATMENTS IF NEEDED AND TAKE THE TIME TO HAVE A LITTLE COCOONING ROUTINE. A GOOD HOT BATH, A CANDLE, A MASK, TAKE THE TIME TO MOISTURIZE YOUR SKIN, ETC.
Eat healthy and get some exercice
YOUR BODY IS YOUR VEHICLE. YOU ONLY HAVE ONE, SO IT IS IMPORTANT TO TAKE CARE OF IT.
AND THIS GOES MUCH BEYOND PHYSICAL HEALTH. THE NATIONAL INSTITUT OF PUBLIC HEALTH OF QUEBEC MAKES A DIRECT LINK BETWEEN PHYSICAL ACTIVITY AND MENTAL HEALTH. A DIET RICH IN NUTRIENTS AND VITAMINS HAS ALSO BEEN PROVEN TO AFFECT MENTAL HEALTH POSITIVELY.
Your NUTRITION AND LEVEL OF PHYSICAL ACTIVITY have great effects on your well-being.
Take time for your passion
Time flies. THROUGH RESPONSIBILITIES, WE OFTEN FORGET THE IMPORTANCE OF RENEWING with YOUR PASSION. WE'RE SOMETIMES AFRAID TO TAKE THE TIME, WHETHER IT'S TO DRAW OR PAINT, PLAY MUSIC, PRACTICE YOUR SPORT, READ, WHATEVER OUR PASSION, WHATEVER MAKES US VIBRATE.
RECONNECTING WITH YOUR PASSION IS IMPORTANT TO RECONNECT TO YourSELF, TO OUR IDENTITY AND TO THE PERSON WE WANT TO BE. THIS IS THE BASIS FOR A SUSTAINED LEVEL OF WELL-BEING.
Prioritize your stress management
Stress has a major impact on so many aspects of our lives. No need to explain why a high level of stress affects your well-being, in addition to being a risk factor for many diseases.
Now, what do we do to help reduce it? The first 4 tips named above are part of the solutions. We can also integrate meditation, try some breathing techniques, or change our environment or go for a walk when a stressful situation presents itself to us.
Never forget you are the most important person in your life!