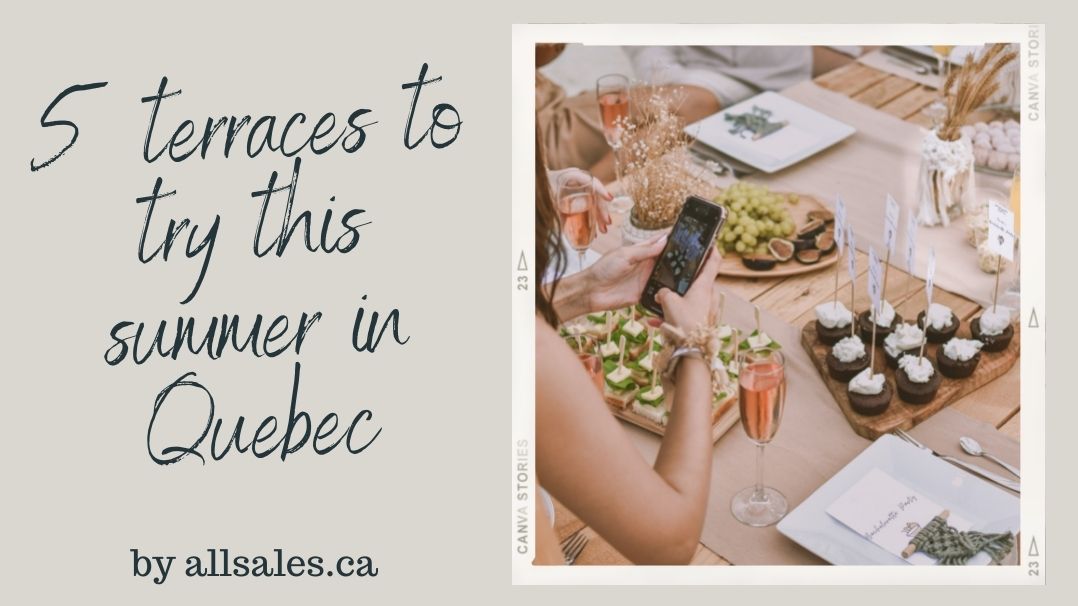 09 May

5 Terraces to Try This Summer in Quebec

One of the best times of the year is when the warm weather kicks in, the sun is more and more present and we enjoy a few extra hours of daylight! It is also the time when restaurant terraces open and we can enjoy time with family or friends in gorgeous places.

Discover 5 terraces to try this summer everywhere in Quebec!

Located in the Sofitel hotel in downtown Montreal, the Renoir restaurant offers French cuisine and an enchanting decor. Le Renoir received the best grade out of all hotel restaurants in Montreal, and its chef Olivier Perret received the prestigious title of Maître Cuisinier de France.
PHOTO: LA BUVETTE DU CENTRO
La Buvette du Centro is a vegetarian bistro-bar with values to be encouraged. In addition to using local products, the restaurant has a zero waste goal! Come and enjoy a microbrewery beer in a friendly and unique setting.
Located in the heart of Place Royale in Old Quebec, it is the ideal place to enjoy the hot summer days. Come and comfortably enjoy coffees, fine chocolates, pastries and sandwiches.
Photo: Les Enfants Terribles
Les Enfants Terribles terrace is located on the 44th floor of Place Ville-Marie.  Offering you a 360 degree view of Montreal, it's something to take your breath away! Enjoy a varied microbrewery menu.
Photo: Les Brasseurs du Temps
Beers from Les Brasseurs du Temps are produced on site from quality ingredients! Come enjoy this dream setting, especially when the bridge lights go on as the sun goes down…!
We hope  your enjoy the arrival of sunny days as much as we do! Have a nice summer!