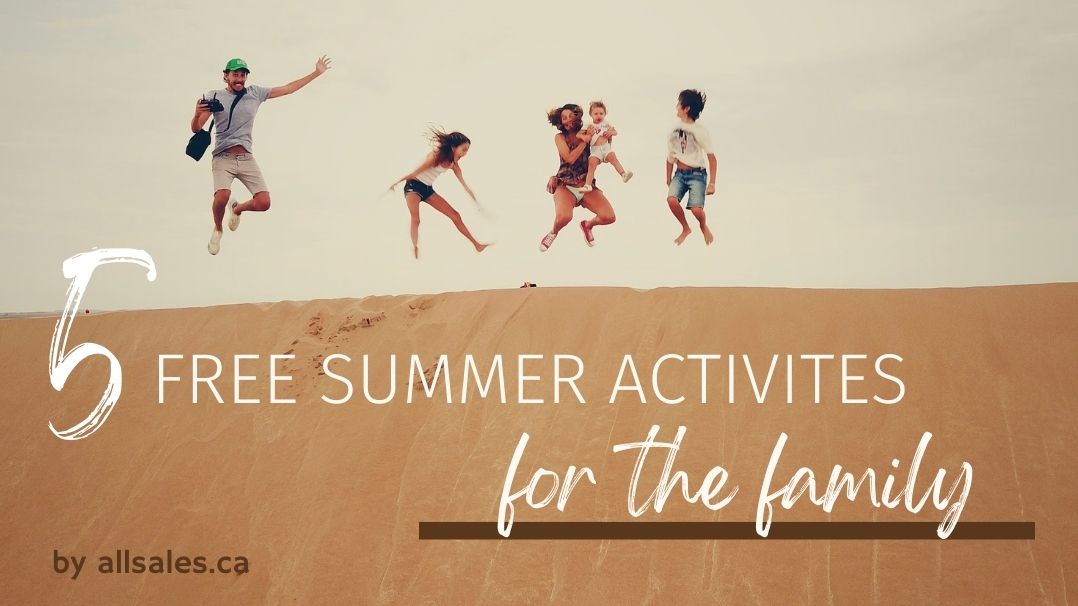 20 Jun

5 Free Summer Activites For The Family

Summer vacations are just around the corner and we want to make the most out of them. Summer goes by way too fast!

At allsales.ca, our goal is to help you save money by finding the best deals, so why not do the same for your summer activities?

Here are 5 free summer activities to do with the family!

From June 29 to August 26, 2022, enjoy outdoor shows 4 nights a week (Wednesday, Thursday, Friday and Saturday). Located in Parc la Fontaine, the Théâtre de Verdure offers dance, music, films and circus. It's an open-air experience to discover on beautiful summer evenings!

Geocaching is an adventure game that allows you to work with your curiosity and your love for nature. Using a GPS through a phone app, your goal is to find the location of a cache (in other words, the treasure) that the "geocachers" (the other players) have previously installed. Many surprises and discoveries to come!

From July 8 to September 10, 40 free outdoor shows are offered to you in  musical diversity!  International music, pop, swing, jazz, folklore, country, folk, funk and more!
Photo: aventurequebec.ca / Kiamika regional park
Each region in Quebec has the potential to charm you with its national parks, each of which offers unique and breathtaking views! Some places are even accessible to dogs!
Discover producers and artisans in your region with a wide variety of public markets throughout Quebec. More than ever, it is important to support local purchasing!