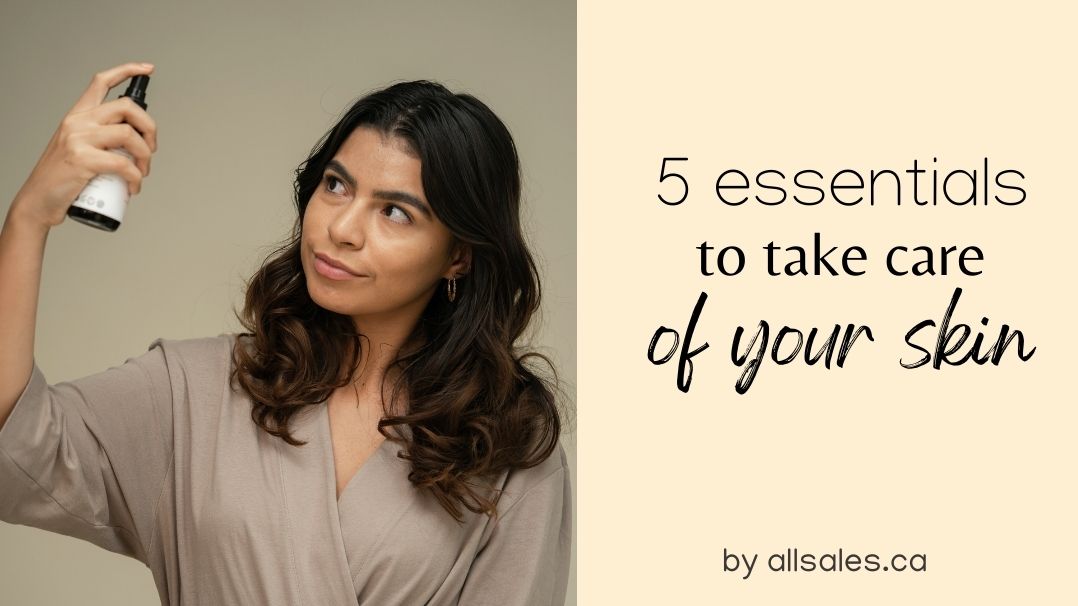 26 May

5 Essentials to Take Care of Your Skin

Taking care of your skin is essential. We only have one, and we want to keep it young and healthy! It is important to clean it, moisturize it and treat it with the right products adapted to our skin type.

Did you know that it is important to cleanse your face twice a day? And that all skin types need hydration? Make sure you know your skin type first in order to choose the right products.

Here are 5 steps to integrate into your facial skin care routine, as well as some essential products to discover!
Dislodge impurities
Avoid clogging pores
Eliminate excess sebum
Remove makeup
Leave the skin clean
Protect your skin from pollution, bacteria, cold, etc
Moisturize
Nourish
An exfoliating scrub to...
Eliminate dead cells on the surface of the skin
Allow better absorption of creams and serums
Increase the moisturizing effect of your creams
Provide concentrated facial care (acne, wrinkles, hydration, etc.)
Regulate sebum production
Have a better looking skin
Protect skin from UV rays damaging
Slow down skin aging
* Prices subject to change without notice.