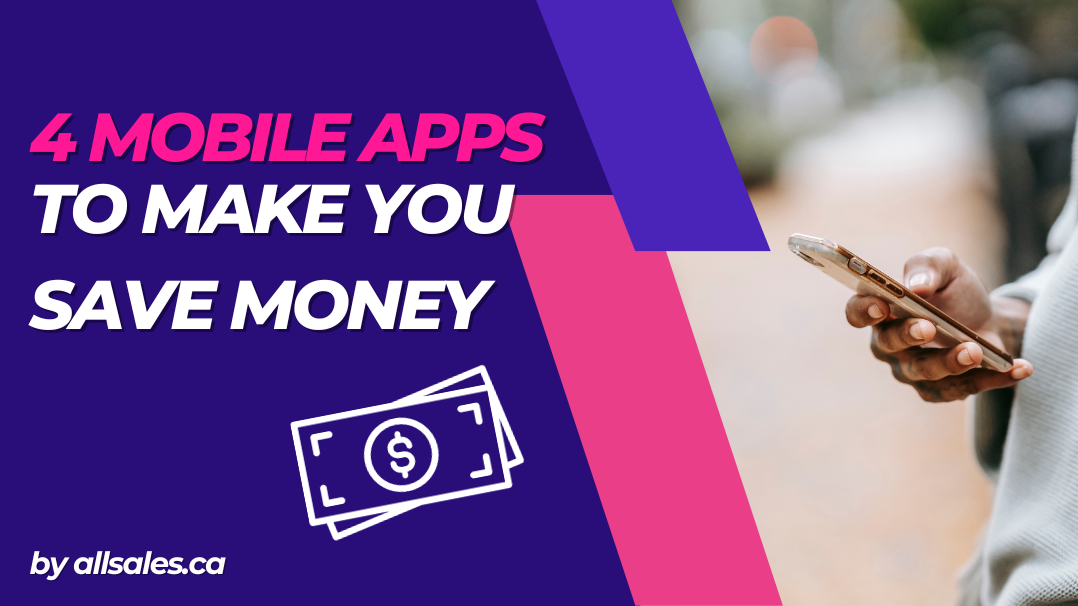 25 Sep

4 Mobile Apps to Make You Save Money

Life is expensive, we know it! We hear about inflation and the cost of essential items almost every day. The rise in prices affects our daily expenses, whether it's for essential needs like groceries, gasoline, and clothing, or for small pleasures. Fortunately, there are mobile applications today that can help you save on these common expenses.

With allsales.ca's app, discover new sales every day and save up to 90% off on day-to-day goods! Clothing and accessories, babies and kids, home and garden, health and beauty, sports and leisure, electronics and computers and much more!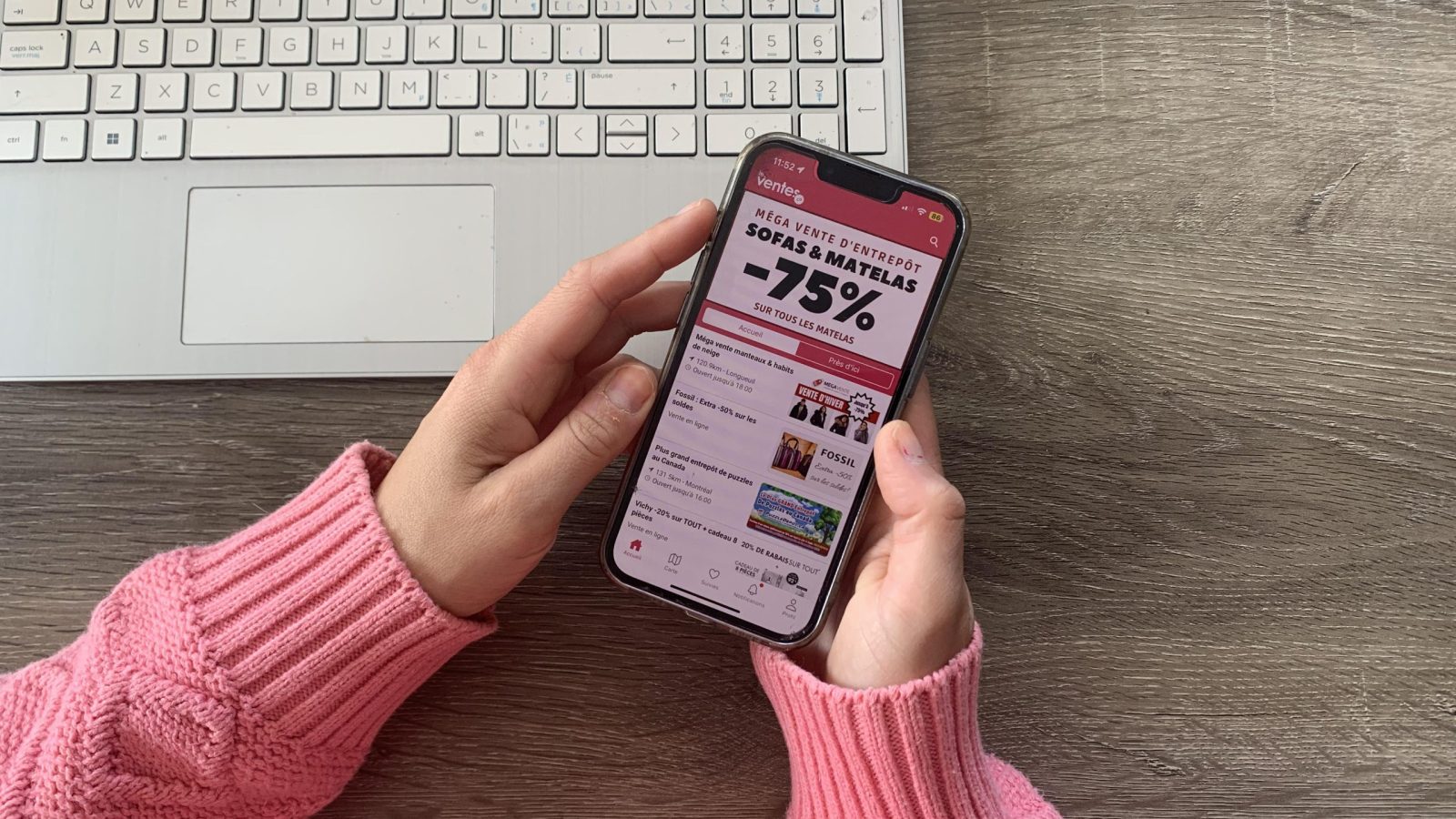 allsales.ca's mobile app gives you all details about ongoing and upcoming sales: product sold, discount offered, sale dates and hours, pictures, payment methods accepted, sale coordinates & how to get to the sale.
Flipp is the ideal app for saving money on your grocery shopping. This app compiles the weekly flyers from your local supermarkets in one place, allowing you to browse through the current offers and discounts.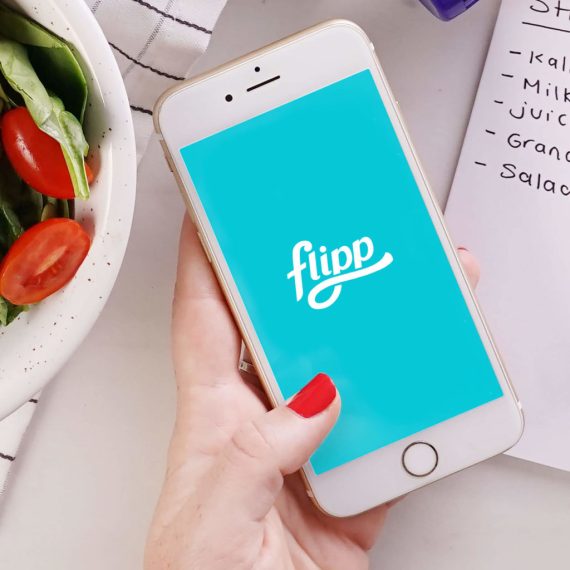 You can also create digital shopping lists, add items, and Flipp will notify you when special offers or coupons are available for the products you frequently purchase. It's an effective way to optimize your food expenses and make substantial savings on your grocery budget.
Rakuten is an app that allows you to earn money by making online or in-store purchases. You can get cashback on your purchases from hundreds of retailers, whether it's for clothing, electronics, or even gasoline.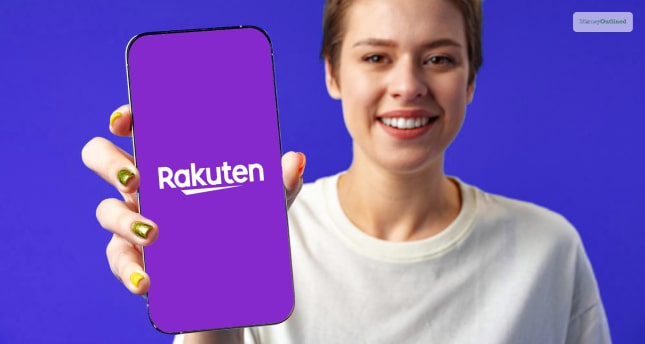 Simply go through the Rakuten app before making your purchases, and you'll receive a percentage of your purchase in cashback. These savings add up quickly, and you'll receive a quarterly PayPal transfer.
Checkout 51 is a cashback app that primarily focuses on grocery purchases but also offers deals on other types of products. The app provides you with a list of items eligible for cashback every week.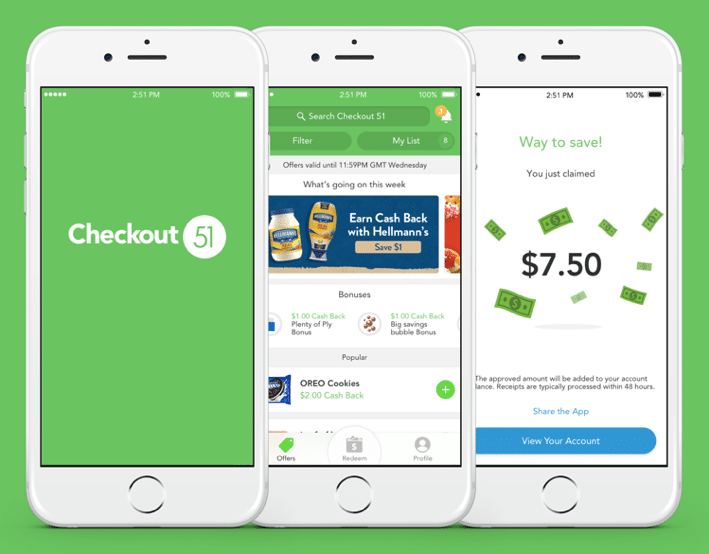 After making your in-store purchases, all you need to do is take a photo of your receipt and upload the proof of purchase through the app. Checkout 51 offers a variety of deals on common items, such as grocery products, cleaning supplies, and even some beauty products.