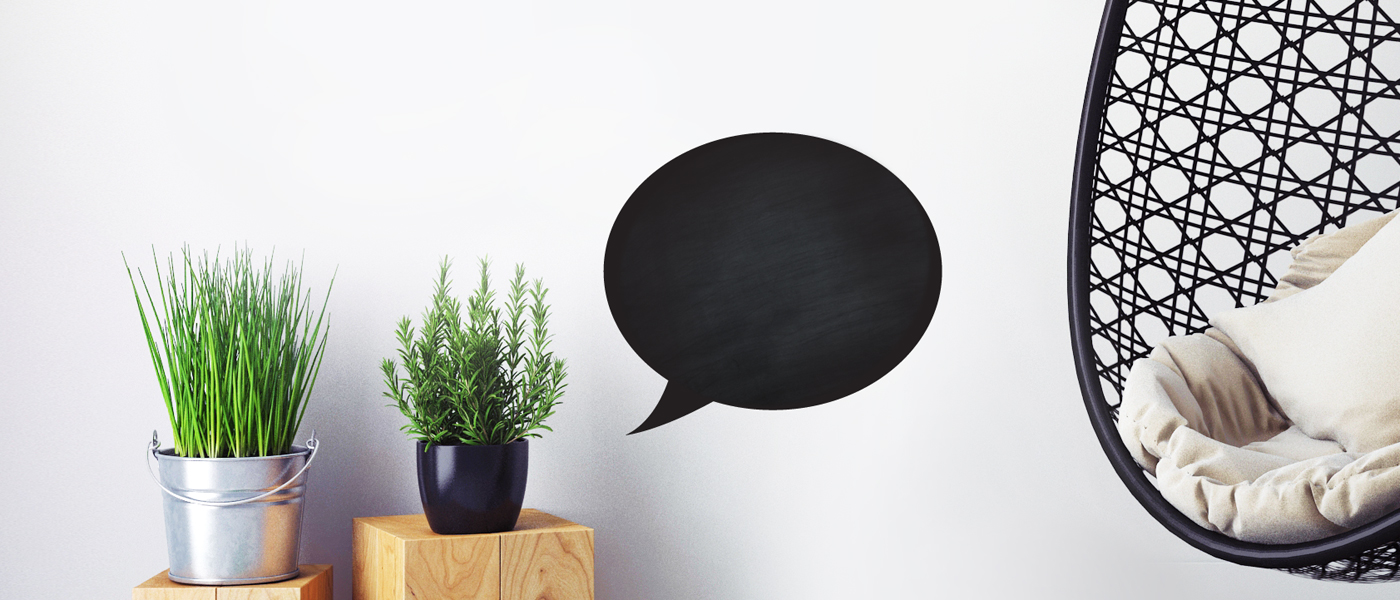 07 Nov

10 Free Do-it-Yourself Decoration Ideas

By Mélissa Toutant, collaborator

The change of season gives us the desire to redecorate the household. But our favorites in decoration – or an impulse! – can quickly become expensive. That's why we've unearthed 10 do-it-yourself decoration ideas without throwing all your money out the windows.

 1.A Paper Table Runner

Liven up your table with a discreet and simple table runner. In addition, it is easy to change the colors and layout of the patterns according to its decor. You can even get inspired to make themes during the holidays. Learn how to make it on the site of Plume et ruban.

2.Wooden Pallets

The current trend is wood, so why not add to your decor? Wood pallets are easy to find, for a low cost. For example, they can make a perfect coffee table. They will add softness and modernity to your interior.

3.Your Pictures

Your own photos are unique and easy to use decorative elements. They will add a touch of cheerfulness and personalization. A multitude of ways to arrange them exists, such as hanging them on a cord with pretty pins. See other ideas here.

4. Mason Jars

Mason jars are not just for canning your jams! They are an effective way to store various objects. And if you reinvent them slightly, they will be a key element in your decor! Inspire yourself with this album.

5. Tin Cans

Have you ever thought to reuse your tin cans? With some paint and rope, you can create beautiful hanging plant pots, original and inexpensive! Learn how to do it here.

6. Restyled Kitchen Chairs

Do you want to change your kitchen chairs, but you do not have a big budget? Here are some affordable solutions: chairs painted in various colors, covered with a fabric of your choice or footwear at the bottom of the paws! See it all right here.

7. Wall Stickers

Although there are various wall stickers ready to be installed, you can also do them yourself using a masking tape of the color of your choice. Check out several ideas on Pinterest.

8. Headboard in Flowers

Some dried flowers are enough to make a headboard more original and colorful. This floral touch will definitely add style to your bed. Learn how to do it right here.

9. A Wicker Basket (or almost!)

A cardboard box, big brown rope and a fabric of your choice are enough to make a basket that looks like wicker, and at a very low cost. Follow the design steps here.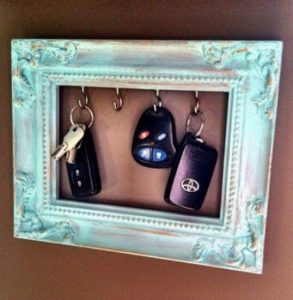 10. Wall Key Ring
Keep your keys handy with a nice wall key ring! Reuse an old frame, paint it, add a few hooks, and you're done!
Share your DIY with us!